Reply
Topic Options
Mark Topic as New

Mark Topic as Read

Float this Topic to the Top

Bookmark

Subscribe
Highlighted
The Patch got rid of Unlockable Costumes for Me
[ Edited ]
5 replies 177 views Edited Feb 4, 2013
Hey guys. I haven't been on the forums lately so if this question has been answered already I apologize in advance.
So I finally got to playing some Allstars with some buddies the other night (i've been hopelessly addicted on MGS: Peace Walker) and after downloading the newest patch, every player except for player 1 couldn't pick any of the unlockable costumes (pre-order costumes were fine). Has Superbot made any mention of when they are fixing this?
Again I apologize if this has been answered before but i haven't been on the forums in a while. Thanks!
Uncharted Territory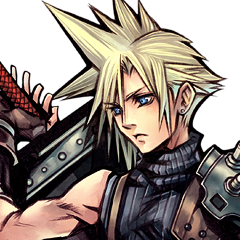 Registered: 09/07/2012
Offline
1807 posts
Re: The Patch got rid of Unlockable Costumes for Me
Feb 4, 2013
---

this_is_Marko wrote:


Hey guys. I haven't been on the forums lately so if this question has been answered already I apologize in advance.

So I finally got to playing some Allstars with some buddies the other night (i've been hopelessly addicted on MGS: Peace Walker) and after downloading the newest patch, every player except for player 1 couldn't pick any of the unlockable costumes (pre-order costumes were fine). Has Superbot made any mention of when they are fixing this?

Again I apologize if this has been answered before but i haven't been on the forums in a while. Thanks!

---
Hey Marko. Haven't seen you on the forums for a while. This is a problem that everyone has had after patch 1.05, and I really hope it gets fixed soon too. Neither SuperBot or Sony has made a statement about it as far as I know, but I'm sure it'll get fixed in the next patch. Sorry that no one here replied to your thread sooner

Re: The Patch got rid of Unlockable Costumes for Me
Feb 4, 2013
---

musicfreaklam wrote:


---

this_is_Marko wrote:


Hey guys. I haven't been on the forums lately so if this question has been answered already I apologize in advance.

So I finally got to playing some Allstars with some buddies the other night (i've been hopelessly addicted on MGS: Peace Walker) and after downloading the newest patch, every player except for player 1 couldn't pick any of the unlockable costumes (pre-order costumes were fine). Has Superbot made any mention of when they are fixing this?

Again I apologize if this has been answered before but i haven't been on the forums in a while. Thanks!

---

Hey Marko. Haven't seen you on the forums for a while. This is a problem that everyone has had after patch 1.05, and I really hope it gets fixed soon too. Neither SuperBot or Sony has made a statement about it as far as I know, but I'm sure it'll get fixed in the next patch. Sorry that no one here replied to your thread sooner

---
Good to see you too, music. Thanks for replying. Kudos bro. Sorry I haven't been around too much. I got the GOTY edition of Batman: Arkham City for Christmas, college hit me like a train this semester, and then i also bought Peace Walker HD which i am absolutely hooked on haha
Uncharted Territory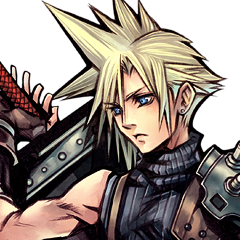 Registered: 09/07/2012
Offline
1807 posts
Re: The Patch got rid of Unlockable Costumes for Me
Feb 5, 2013
---

this_is_Marko wrote:


---

musicfreaklam wrote:


---

this_is_Marko wrote:


Hey guys. I haven't been on the forums lately so if this question has been answered already I apologize in advance.

So I finally got to playing some Allstars with some buddies the other night (i've been hopelessly addicted on MGS: Peace Walker) and after downloading the newest patch, every player except for player 1 couldn't pick any of the unlockable costumes (pre-order costumes were fine). Has Superbot made any mention of when they are fixing this?

Again I apologize if this has been answered before but i haven't been on the forums in a while. Thanks!

---

Hey Marko. Haven't seen you on the forums for a while. This is a problem that everyone has had after patch 1.05, and I really hope it gets fixed soon too. Neither SuperBot or Sony has made a statement about it as far as I know, but I'm sure it'll get fixed in the next patch. Sorry that no one here replied to your thread sooner

---

Good to see you too, music. Thanks for replying. Kudos bro. Sorry I haven't been around too much. I got the GOTY edition of Batman: Arkham City for Christmas, college hit me like a train this semester, and then i also bought Peace Walker HD which i am absolutely hooked on haha

---
Yeah, this college semester's been a tough one for me as well. I played Peace Walker HD last year and Arkham City GOTY last semester and they're both awesome (and very time-consuming) games. I'm still working on collectibles and New Game Plus of Arkham City whenever I get the chance to. Besides that I've been playing Ni no Kuni which I truly think is one of the best JRPGs of this generation