Reply
Topic Options
Mark Topic as New

Mark Topic as Read

Float this Topic for Current User

Bookmark

Subscribe
Highlighted
Re: The Next DLC Character Deserves To Be An RPG Rep
Re: The Next DLC Character Deserves To Be An RPG Rep
I would say the next 2 would be Cloud Strife from FFVII and Dart from Legen of Dragoon. They're both swordsmen and are RPG reps. Those 2 would be a very good rival pair.
Re: The Next DLC Character Deserves To Be An RPG Rep
Leonard from White Knight Chronicles, a Playstation exclusive RPG. He would be perfect for this game.
Dart, Joel, Booker, Oliver, and Leonard for All Stars!
Re: The Next DLC Character Deserves To Be An RPG Rep
Yu Narukami (Persona 4)
The entire Persona series has been playstation exclusive until Persona 4 Arena.
It's a great RPG and has tons of characters who would be perfect. However, Yu is the protagonist of the most popular game, has tons of moveset potential, and and can bring new unique gameplay elements.
---

achus93again wrote:


---

IzoGray wrote:
I am saying Vanille is ugly and you should feel ashamed.

@RedWaltz79 I feel bad that you couldn't post ONE character that has a chance of making it in. lol

---

ashamed of my tastes?

hell no, if people don't like that i like what i like, then **bleep**'em....

---
Lol, wow, yeah, I'm with you man, Vanille is better than Lightining as far as looks, easy. Lightining has little shape. Also cuteness has nothing to due with 'stength' or 'personnality', it's just visual. And if you you DO want to talk personality, I'd take the happy go lucky Vanille over Sour Puss McBuzzkill Lightning any day, hahaha.
However, in MY humble opinion, I'd give the cute crown to Riku, FFX.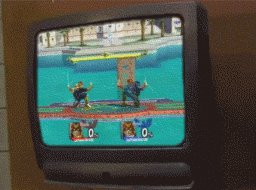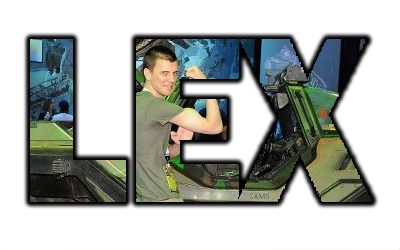 CaptKnucklesFACT Offline
Re: The Next DLC Character Deserves To Be An RPG Rep
[ Edited ]
Ari and Stan. they are much better RPG characters
also you people are creeps, you find a video game character cute, thats just not right... you are all weirdos. Imagine if someone you knew in real life found out you find videogame characters attractive... its just plain creepy
16 Characters that should really be in Playstation All-Stars Battle Royale: Hero-Patapon3, Blob-LocoRoco, Abe-Abe's Oddessy, Ari+Stan-Okage, Raziel-Soul Reaver, The King of All Cosmos-Katamari, Alex Mercer-Prototype, Isaac Clarke-Dead Space, Cloud-Final Fantasy VII, Spyro-Spyro, Crash-Crash Bandicoot, Tiki Guy-PixelJunk Monsters, Amaterasu-Ōkami, Mega Man-Mega Man X8, Ratonhnhaké:ton-Assassin's Creed III, Kevin Butler+Marcus PSP

^^^THIS LINK BELOW EXPLAINS WHY THEY SHOULD BE ADDED IN. vvv
http://community.us.playstation.com/t5/PlayStation-All-Stars-Battle/15-MORE-THAN-DESERVING-NEW-CHARACTER-IDEAS-feedback-is/m-p/39129075#U39129075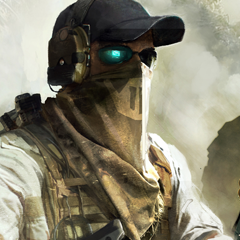 Offline
Re: The Next DLC Character Deserves To Be An RPG Rep
CaptKnucklesFACT Offline
Re: The Next DLC Character Deserves To Be An RPG Rep
[ Edited ]
^^^Dart sucks, and that game looks awful (he seems like a very unoriginal character)
16 Characters that should really be in Playstation All-Stars Battle Royale: Hero-Patapon3, Blob-LocoRoco, Abe-Abe's Oddessy, Ari+Stan-Okage, Raziel-Soul Reaver, The King of All Cosmos-Katamari, Alex Mercer-Prototype, Isaac Clarke-Dead Space, Cloud-Final Fantasy VII, Spyro-Spyro, Crash-Crash Bandicoot, Tiki Guy-PixelJunk Monsters, Amaterasu-Ōkami, Mega Man-Mega Man X8, Ratonhnhaké:ton-Assassin's Creed III, Kevin Butler+Marcus PSP

^^^THIS LINK BELOW EXPLAINS WHY THEY SHOULD BE ADDED IN. vvv
http://community.us.playstation.com/t5/PlayStation-All-Stars-Battle/15-MORE-THAN-DESERVING-NEW-CHARACTER-IDEAS-feedback-is/m-p/39129075#U39129075
Re: The Next DLC Character Deserves To Be An RPG Rep
---

IzoGray wrote:


"Dart- Legend of Dragoon. Sony first party. I don't really like the game too much but he is iconic."

I can respect that you dont like the game, but thanks for admitting its relevance