Reply
Topic Options
Mark Topic as New

Mark Topic as Read

Float this Topic for Current User

Bookmark

Subscribe
Highlighted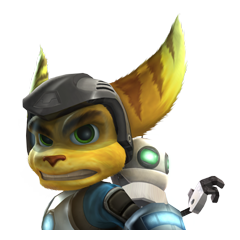 Offline
Re: The Final Boss Rumor *SPOILER*
As many have stated, Omar has confirmed the final boss isn't evil (the Negativatron blatantly is - IT'S IN HIS NAME!), is recognisable to old school PS fans (a game from early 2011 is hardly "old school"
) and what's more, ol' Neggy has been spotted in the Paris stage so why would he crop up again as the final boss? That makes no sense.
Personally, I don't think the final boss should be from any one franchise. An original character or someone like Polygon Man (the most likely choice) seems to make more sense than Negativtron or Nefarious or Calypso. In my opinion, anyway. And I imagine he'd be fought on a specific stage using that hexagonal blue background rather than on any one specific stage from the game. Perhaps the hexagons mashed up with EVERYTHING to kind of bring everything together.
Re: The Final Boss Rumor *SPOILER*
[ Edited ]
Does anyone recognize this: http://www.youtube.com/watch?v=QiaDSmbgyMg
Well here it comes, look at 0.44!
You will see Hades in a sort of story mode level.. I think the hazards are all somehow connected in the story mode.
O, and it can also be a character trial..
Quoted from Zeothedeathgod aka mr. Optimistic: ''i am a bit disappointed by the roster''
Another Zeo quote: ''They should really have chosen a different roster''
Quoted from mtjjrstccw1 aka mr. Anger: ''my rage is shifted towards identity now''
Re: The Final Boss Rumor *SPOILER*
[ Edited ]
DOES ANYONE READ RUMBA'S COMMENTS ON THE GAMEFAQS LEAK!!?
Everything people are saying like he's already in Paris, Omar said he would be recognizable, or he's just a stage hazard. Every single comment has been commented by Rumba on their. He said that Negavitron is the ONLY background character with an audio file (I think he said this) which he felt was weird. He also said that the file had the title of "boss" or something. Like I said just read some of his posts in the discussion.
Sorry for yelling at people here but if you had looked at the board you'd see the reason why he's saying it's Negavitron regardless of him being on Paris. Just read some of the board people.