Reply
Topic Options
Mark Topic as New

Mark Topic as Read

Float this Topic for Current User

Bookmark

Subscribe
Highlighted
24 replies 445 views Edited Sep 9, 2012
Everyone else is doing it for him. This is for all the ones crying for alt costumes and remodeled Dante.
I'm just a but disappointed at the masses as gamers. If The original DMC games never happened I'm sure people would be allot more accepting if this new DMC came out NOW OR ON PS2 and the main char looked like that.
I know I posted this before and hate to post a thread about it but
Yea, i'm still maining him, Alt costume or not. I'ma huge DMC fan, bought most games on day one. My open mind restricts me from most blissful ignorance most can indulge in. So weather he's a diff take on my beloved character or I can look at him as a diff char all together how ever we all deal with change is up to ourselves, denial, relapse, move on.
I say everyone should change their tampons on this one. To hell with the alt costume it won't make him any better or worse anyway. This is just like graphics over game play. Enough of these dicriculous fruitless threads and if you doing want to look forward, turn around don't need backwards walking princess complex "gimme what I want I can't take change" types in our future, play COD.
Don't plays him are you really not goin to use him because he doesn't look like a character you remember but you can look past if he did have an alternate costume he'd be using weapons he never used in his original games?!
Your horse isn't that high from were I'm standing Sir, you should get down.
==========================================================
Join ___Night FFAs (haven't decided on a day yet). HIgh Level FFA and 2V2 with Team AXcel. PLAY..LOSE..RAGE..PLAY..LAUGH..RESPECT, GGs.
Treasure Hunter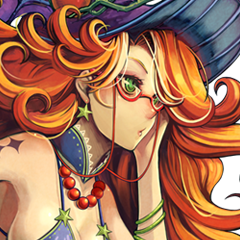 Registered: 02/25/2011
Offline
5310 posts
ElevenCarrot11
I Only Post Everything

Registered: 08/31/2012
Offline
977 posts
Treasure Hunter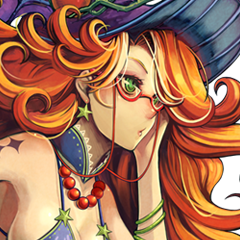 Registered: 02/25/2011
Offline
5310 posts
Treasure Hunter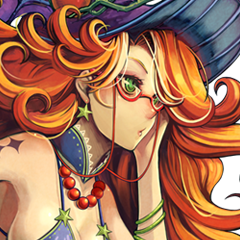 Registered: 02/25/2011
Offline
5310 posts
Hekseville Citizen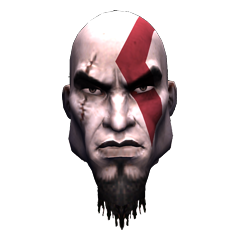 Registered: 07/17/2012
Offline
243 posts
Re: The Devil may never cry
Sep 9, 2012
---

Xis66 wrote:
Everyone else is doing it for him. This is for all the ones crying for alt costumes and remodeled Dante.

I'm just a but disappointed at the masses as gamers. If The original DMC games never happened I'm sure people would be allot more accepting if this new DMC came out NOW OR ON PS2 and the main char looked like that.

I know I posted this before and hate to post a thread about it but

Yea, i'm still maining him, Alt costume or not. I'ma huge DMC fan, bought most games on day one. My open mind restricts me from most blissful ignorance most can indulge in. So weather he's a diff take on my beloved character or I can look at him as a diff char all together how ever we all deal with change is up to ourselves, denial, relapse, move on.

I say everyone should change their tampons on this one. To hell with the alt costume it won't make him any better or worse anyway. This is just like graphics over game play. Enough of these dicriculous fruitless threads and if you doing want to look forward, turn around don't need backwards walking princess complex "gimme what I want I can't take change" types in our future, play COD.

Don't plays him are you really not goin to use him because he doesn't look like a character you remember but you can look past if he did have an alternate costume he'd be using weapons he never used in his original games?!

Your horse isn't that high from were I'm standing Sir, you should get down.

---
Well said
I Only Post Everything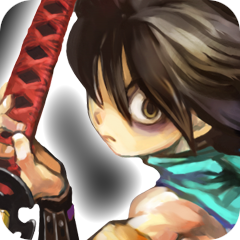 Registered: 08/06/2012
Offline
914 posts
Re: The Devil may never cry
Sep 9, 2012
I definitely feel you on this one.....they more **bleep** than megaman fans were when he wasn't in mvc3.....i'm going to main Dante as well...and i'm NOT going to use the alternate skin just so i can make people extra mad when they get bodied. Seriously i have never seen sooooo many crybabys in my life.....he has the same exact gameplay as he does in any other DMC which is why i'm such a fan of him...not because of how he looks. Grown "MEN" on the internet complaining about how another "MAN" looks lol. If you are not a girl you shouldn't be complaining otherwise i'm questioning what side on the fence you are on lol. TRUE FANS are going to rock with him till the end PERIOD and i'm getting DMC day one....and one more thing....he looks wayyyyy better than DMC4 Dante cause that outfit was terrible.....I think his best outfits were DMC2 & DMC3
Treasure Hunter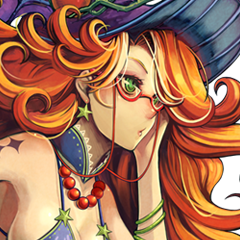 Registered: 02/25/2011
Offline
5310 posts