Reply
Topic Options
Mark Topic as New

Mark Topic as Read

Float this Topic for Current User

Bookmark

Subscribe
Highlighted
The Bunker FFA Tournament SIGNUPS CLOSED X_X
[ Edited ]
19 replies 145 views Edited Jun 2, 2013
Hey everyone! Today is the last of our innaugural series of tournaments, I'm here to remind you that only the first 32 sign ups once sign ups begin will be allowed to enter the tournament, so show up on time! All the info you need is below.
The Bunker FFA Tournament
Date: June 2nd
Time: 7 CST
Sign Ups Begin at 6 CST in the Ayla's Place Chatroom: http://aylasplace.enjin.com/chatroom
To sign up, you will post your PSNs, Mains, and a Team Name in the chatroom once sign ups begin.
Rules For FFA Can Be Found Here:
http://aylasplace.enjin.com/forum/m/13377569/viewthread/7015850-ffa-ruleset/page/1


To run an FFA bracket we will only allow a maximum of 32 participants. The first 32 to sign up will be allowed, while others will not. If we do not manage 32 participants and have a low number, we will allow people by groups of four in a first come first serve order until there are no more group of 4 available.

If you are unable to make one of the groups, we would encourage you to stay in case someone has connection issues so that you may have a chance of replacing them.

4 player free for all format

4 players will be chosen at random to face each other, top 2 will advance in the winners bracket, bottom 2 will drop to losers bracket. This will continue until all but 4 players remain in each bracket.

Those 4 players will fight in a finals match. The 1st and 2nd place players of the match in winners finals will go on to grand finals. The 3rd and 4th place players in the winners bracket match will face the 1st and 2nd place winners of the loser's bracket match.

The 1st and 2nd place winner of that final loser's bracket match will go on to the grand finals.

The winner of the grand finals match wins the tournament.

In cases of a tie for 2nd place, those players will compete in a 1 stock match on a random stage, with the winner getting 2nd place.


Please Remember Our Code Of Conduct and Chat Room Rules when competing in our events. You can be disqualified for breaking these rules.

Chat Room Rules: http://aylasplace.enjin.com/forum/m/13377569/viewthread/6881835-chat-room-rules
Code of Conduct: http://aylasplace.enjin.com/forum/m/13377569/viewthread/6881748-code-conduct

All matches conducted in tournament will be added into our AP Ranked system.
Thanks for the support everyone! And thanks to the bunker on the official forums for being so positve and supporting the game!
Re: The Bunker FFA Tournament TODAY! June 2nd
Jun 2, 2013
I think you'll be slightly dissapointed Crash, as we said in the last thread, you are banned from the site for breaking site rules. If you continue to troll and post things off topic by trolling, I will report your posts. I want to keep on topic here.
Re: The Bunker FFA Tournament TODAY! June 2nd
Jun 2, 2013
I can't wait
Hopefully I'll be there
-Straight from the Shadow Realm (V)( ͡° ͜ʖ ͡°)(V)

(\The Official Forgotten Shadow of the PSAS Boards/)
Ghost of Sparta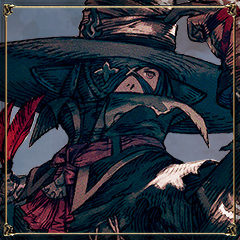 Registered: 07/27/2012
Offline
13569 posts