Reply
Topic Options
Mark Topic as New

Mark Topic as Read

Float this Topic for Current User

Bookmark

Subscribe
Highlighted
The All Stars Forum Family
59 replies 341 views Edited Aug 9, 2012
Hey guys we are all a family here but it seems we are breaking apart.
Members are leaving, war is braking out, friends becoming enemies, these are examples of a family breaking apart. That stupid leak! NOTHING changed. Website was down then came back up with some suprises and so what!? I agree that 3 tekken characters suck but there is no proof that is the final roster so we can just wait for what superbot's comment on this is and we can still hope for crash and spyro. I came like 2 or 3 weeks ago to this forum. This is my first forum and i've grown attached to it. The members are great, ( maybe a few trolls but hey, who cares? ) and I feel like a real family with everybody and I don't want it to fall apart already. harley2947 has already left and who knows whos next. These forums need to be back to normal because the characters aren't just the all-stars, the community are the all-stars. Now, let's go back to normal, watch this vid to remind you of how awesome this game will be, and lets get back to being overhyped about this game!
Ty the Tasmanian Tiger for PSASBR!!
Join Stefan's Tourney! http://community.us.playstation.com/t5/PlayStation-All-Stars-Battle/NEW-DATE-AND-TIME-Tag-Team-Takedown-Tournament/td-p/37621483
Re: The All Stars Forum Family
Aug 9, 2012
______________________________________________________________________________
I like to make PSASBR move-sets. Here's a few:
Never say I don't contribute: I'm The Idea Man.
Uncharted Territory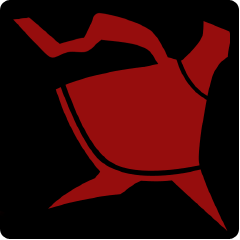 Registered: 02/02/2010
Offline
1808 posts
Re: The All Stars Forum Family
Aug 9, 2012
Re: The All Stars Forum Family
Aug 9, 2012
I completely agree..
The leak, real or not, has gotten out of hand.
I'm gonna miss Harley, but hopefully he'll come back eventually.
Who's gonna leave next? Count? Vinyl?
I may not have been on these forums for too long, but I'll be damned if I'm gonna let some leak tear these forums apart.

Uncharted Territory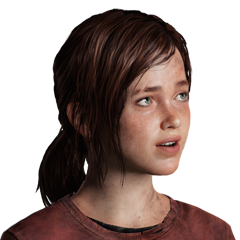 Registered: 07/16/2012
Offline
1921 posts
Re: The All Stars Forum Family
[ Edited ]
Aug 9, 2012
lol thats how my family acts in real like
but yea we should all just calm down and wait for gamescon
Monkey D. Luffy (one piece) "I'm the man who's going to be the Pirate King!"
Guts (berserk) " I've never expected a miracle. I will get things done myself. "
Re: The All Stars Forum Family
Aug 9, 2012