Reply
Topic Options
Mark Topic as New

Mark Topic as Read

Float this Topic to the Top

Bookmark

Subscribe
Highlighted
Texas Allstars Smash Bash
[ Edited ]
201 replies 14692 views Edited Mar 10, 2014
WHAT: An offline tournament scene is finally going to start in Texas! The event will include Playstation Allstars Battle Royale and Super Smash Bros. Brawl (which, already has a scene...) as the games played. There will also be Pokemon at the event as well. A stream may be set up so people online can watch the allstars tournament events. I will be running this along with xyro77 from the Smash community. As these go on they will only get bigger, but even if we start off small, we will make this as hyped as possible!
WHERE: Texadelphia 6025 Westheimer Road Houston, Texas 77057
This place is a restaurant that serves food such as chicken strips, hot wings, quesadillas, various types of sandwiches, etc. along with drinks and such so the food will already be there available for you. Website link at the bottom of this message.
WHEN: February 8th, 2014-A saturday, get here by 10 am as we will start early
BRING SETUPS!!! This includes Tvs, ps3s/wiis with cables, and controllers. People who bring setups will be able to get in the venue for free and bringing setups for both games allows you to enter one of the low tier tournaments for free as well!

PAYOUTS:

Venue fee: $5
1v1 tournament entrance fee (both games): $10
2v2 tournament fee (both games): $10 each person
Offline side event (Most likely low tier tournament for allstars/both games) $5, but will only be held if enough setups are brought along to make the singles/doubles go fast enough to have the event. Low tier will consist of Toro, Jak, Radec, Sir Dan, and Spike.
Pokemon X/Y-free, just bring a 3DS with a copy of the game
PlayStation All-Stars Battle Royale Singles
30 or Less Entrants:
- 1st Place: 60%
- 2nd Place: 30%
- 3rd Place: 10%
31 or More Entrants
- 1st Place: 50%
- 2nd Place: 25%
- 3rd Place: 15%
- 4th Place: 10%
PlayStation All-Stars Battle Royale Doubles
- 1st place: 60% split
- 2nd place: 30% split
- 3rd place: 10% split
*Payouts are subject to change.*
PRIZES:

-Winner of the 1v1 tournament for Playstation Allstars will receive a gift basket game collection of Sony Santa Monica PS3/PS4 games.
-The two individual winners of the Playstation Allstars doubles tournaments will receive either the PSASBR coin set or coaster set.
-Every single person who enters either the singles or doubles tournament will receive a free Isaac/Zeus/Graveyard pack code
Schedule:
11 am-11pm cst
*I basically start everything at 11:30 if enough setups are done. Singles for both Smash and Allstars starts at the same time around 11:30 and doubles starts halfway in both events. Everyone should have enough time to do every tournament smoothly if they choose to enter all of them for both games.
If there are any questions, then please send me a private message and I can inform you of the Prices, Payouts, Schedule, rules, and I'll answer any questions you may have.
General Gameplay Rules (Playstation Allstars)
Spoiler
1. Kill Limit mode: 3 Kills
2. Items Spawn Rate set to "None"
3. Map Hazards set to "Off"
4. Kat is banned in only singles
5. Please do not use any game breaking glitches. Any action that can prevent the game from continuing (i.e.., freezing, disappearing characters, game reset, etc.) will result in a forfeit of that game for the player that initiated the action. You are responsible for knowing your own character, and must be wary about accidentally triggering one of these effects. A few of these glitches include:
- Any and all infinites
- Toro's Mochi Stall is banned (http://www.youtube.com/watch?v=HHkV3aXKktQ&feature=Youtube )
- Sly's Barrel Stall is banned (http://www.youtube.com/watch?v=takg66Gnfbg&feature=Youtube )
- Sackboy's Fan + Bouncepad Stall (Sackboy) is banned (http://www.youtube.com/watch?v=3xG8lS7nwEE )


Modified Rules for Doubles
Kill Limit mode: 6 Kills


Set Procedure for Singles and Doubles
1. Each Team selects one character for each Player. A double blind pick may be called by any player.
2. The first game is played on a Stage selected from the Starter Stage List either by mutual consent or through the Stage Striking Method. The order of stage striking will be 1-2-1 (Person 1 strikes one stage, followed by Person 2 striking two stages, with Person 1 then striking one of the two remaining stages(In the event of doubles, Person 1 strikes the first stage and Person 2 strikes the second and they go to the third neutral)).
3. The first match is played.
4. The Team that won the previous match may announce two "Stage Ban" if they have not already done so in this set.
5. The Team that lost the previous match announces the stage for the next match from either the Starter or the Counterpick Stage List. Any Stage named as a "Stage Ban" by the either Team may not be selected. No Stage may be used by a Team that has already won on that Stage in this set.
6. The Team that won the previous match chooses one character for each Player.
7. The Team that lost the previous match chooses one character for each Player.
8. The next match is played.
9. Repeat steps 4-8 for all proceeding matches.
Legal stage list (Playstation Allstars)
Spoiler
Starters (Singles)
- Metropolis
- San Francisco
- Practice Small 2
- Practice Medium 1
- Rival Arena
Counterpicks (Singles)
- Dojo
- Hades
- Columbia
Starters (Doubles)
- Practice Medium 1
- Hades
- Metropolis
Counterpicks (Doubles)
- San Francisco
- Columbia
- Paris
Pokemon
A pokemon side event can be played for free at the tournament. The games are Pokemon X and Y 6v6 format standard smogon OU. If you want to do this, bring a 3DS with a copy of Pokemon and feel free to play it there.
Conduct Rules
1. BYOC and USB Wire(Bring your own controller): Players are expected to bring their own controller and USB wire and be prepared for every tournament set. A USB wire (the one that normally charges your controller) is needed to connect your PS3 controller to a PS3. Please bring your own wire to save lots of time.
2. In the event pause is left on accidentally and is pressed, immediately call over the TO. Based upon their judgement, the situation will be resolved.
3. Players who use the PS3 controller or fight stick must turn it off when not playing. If the PS3 controller or fight stick is still synced up to a PS3, you could unintentionally disrupt a match. If problems persist, a DQ may happen.
4. For the purposes of simplicity, please do not use a PlayStation Vita.
5. You are responsible for your own controller. Any malfunctions or errors that occur are your responsibility (including battery issues with a PS3 controller), so bring an extra controller if possible and always check to make sure you're using the correct settings BEFORE a match is played. If a match has started and the game needs to be paused to adjust controls, pause to change controls ONLY if the opponent is not comboing, and you have alerted your opponent that you must pause. Both players must agree with each other when to unpause the game.
6. Intentional forfeiting, match fixing, and any other forms of bracket manipulation are not allowed and punishable by the TO.
7. No substitutions are allowed for singles or doubles.
8. DQ Rule: Arriving too late for a match will result in a DQ. Player(s) will have 10 minutes to show up before a loss of the set. For doubles, both players on a team need to be present in order to play.
9. The tournament organizer has the right to save/record any tournament match if possible and has the right to upload said match.
10. Disrupting your opponent physically or intending to disrupt their play (through something such as screaming in a player's ear) will result in a warning. Repeated action will result in disqualification from the tournament and possibly ejection from the venue. Observers who physically disrupt players are to be dealt with as the Tournament Organizer sees fit. Disqualification is recommended if possible, and ejection from the venue is also a punishment.
Food
The venue itself serves all kinds of food which you can check out on the website below the links section of the thread.
Housing
Sync from that Smash Bros community is willing to house people for the event. His address is 6489 Creekbend Dr Houston TX 77096 and his phone number is 713-201-8338
713-201-8338, so be sure to check with him if you need a place to stay.

More Information


For more information, please pm me on the forums or add me on Skype. My skype name is TheMasterGinta. I expect people who live in Texas to add me on skype so they can join the Texas skype chat. If you would like to help out with anything to do with this which will be much appreciated contact from the same places as well. Bring extra ps3s, wiis, and tvs if you can, will help a lot. I will frequently edit this thread in the future.
Links
Venue website- http://www.texadelphia.com/find-a-location/houston/12
Google maps/directions- https://maps.google.com/maps?gl=us&hq=texadelphia+houston+texas+westheimer&daddr=6025+Westheimer+Rd,...

Stream that will be streaming this event most likely-http://www.twitch.tv/iiggyho3
Smash Bros version of the thread-http://smashboards.com/threads/texas-allstars-smash-bash-brawl-psa-feb-8th-2014-houston-tx.345077/#p...
Re: Texas All-Stars Massacre Tournament
[ Edited ]
Jan 28, 2014
UPDATES:
*12/31/13
-Revamped entire OP for a practically new event in place of the old
*1/2/14
-Added the smashboards version of this thread at the bottom of "Links". There you can find all the smash info for this event.
*1/7/14
-Removed the attendees list, hey if you are going you are going (Although I would love to confirm who is brining setups)
*1/8/14
-Added prizes for PSASBR singles and doubles courtesy of Sony Santa Monica
-$5 fee added to offline side event
-Offline low tier entrance fee can be avoided if one brings a setup for both games
*1/10/14
-Added Practice Medium 2 as a CP for singles, Rival Arena as a CP for doubles
*1/16/14
-Removed Practice Medium 2 from both singles and doubles
*1/21/14
-Switched Practice Small 2 and Hades spots in the singles stage list.
*1/28/14
-Revamped the doubles stage list.
-Added Pokemon X/Y to the games available to play.
-Added Housing, courtesy of Sync from the Smash Bros community.
Re: Texas All-Stars Massacre Tournament
Nov 22, 2013
Re: Texas All-Stars Massacre Tournament
Nov 22, 2013
Awesome, real glad to see you got something set up Ginta, nice work
Obviously won't be able to make it in person, but I'll defs support the stream for this, should be a hype tournament!
Greatpitbull90
Hekseville Citizen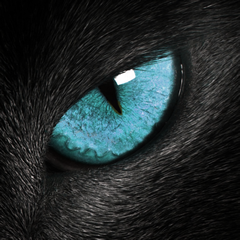 Registered: 01/21/2013
Offline
327 posts
mikey_fresh95
Uncharted Territory

Registered: 06/26/2013
Offline
1767 posts
Re: Texas All-Stars Massacre Tournament
Nov 22, 2013