Reply
Topic Options
Mark Topic as New

Mark Topic as Read

Float this Topic for Current User

Bookmark

Subscribe
Highlighted
THANK YOU SUPERBOT!
[ Edited ]
44 replies 2135 views Edited Dec 1, 2012
I couldn't ask for a better development team.
http://www.youtube.com/watch?v=9BBoraDxQ8c
If you don't want to watch the video, I'll explain it here.
For most of my time here, I feel all of my post have been helpful, or useful in some way. Whether that be tons of youtube videos, or answering the questions of my fellow players. Before I got into this game, I've only heard of it. I never owned a ps3, and never played the beta of the game. But my time at MLG Dallas allowed me the opportunity to play this game. When I played it, I couldn't get enough of it. My original plan of just coming for League of Legends, or Starcraft, quickly changed into hours of my time on PSAllStars. All I did was talk about it. I helped new players learn, and got to make some wonderful friends. Because of this, I was able to get Top 16 along with RedSkinsRock, deathbunny, Highway, and more.
After the event, I wasn't quite sure what to do other then help those who wanted to know more about the game and it's characters/stages.. I started with AllStarsArena and Reddit thread, and then moved to the official forums. I wasn't able to play the beta, so I had to use what I could. Not too long after the event, I sent an email to Superbot to say thank you for letting me play this game, and how much I appreciated the experience. Not too long after, they replied, thanking me for my support, and passion to the game. They then asked me for my address to tell me that they would send me a tshirt, and who doesn't want a free tshirt from one of the coolest devs out there right now?
As you can see, they sent me more then just a tshirt, and I can't thank them enough.
TL;DR Played PSAllstars, supported my community, got rewarded for it.
(Watch the video if you don't want to read!)
*Still being Edited*
Things they sent me:
PS3 - all signed by the dev team
Medium - Team Radec Shirt
Large - IAm8Bit PSAllstars Shirt
Large- Superbot Entertainment Shirt
Killzone 3
Resistance 3
God of War 3
Uncharted Territory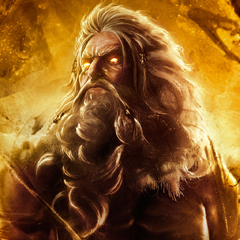 Registered: 08/26/2009
Offline
1696 posts
Nov 15, 2012
OH **bleep**
____________________
Studies show it is humanly impossible to play through all online content in LittleBigPlanet in a single lifetime on Earth.

Don't Forget to Play [Persona 4 Golden] Every Night Before Bed.
Re: THANK YOU SUPERBOT!
[ Edited ]
Nov 15, 2012
Wow! That's amazing.
SuperBot really is a fantastic developer that shows in nuerous ways that they really do care about the fans!
It obviously shows in their game, and all of the respect that they have for each IP's characters, But this is just a whole extra level of cool!
SuperBot, Thank you for being such an amazing and talented group of people!
Re: THANK YOU SUPERBOT!
[ Edited ]
Nov 15, 2012
Hah, you were one of the 1st people I actually met in Dallas (I played Sly and was the eventual #1 seed) and its awesome to see that you will be able to enjoy the game now
. Can't wait for this game to come out, and nobody deserved this more than you honestly. I would only be super jealous if you got the game early too. Hope to see you online soon
.
____________________________________________________________
Playstation All-Stars Battle Royale Accomplishments:
1st Ever rank 999 (only for full game, not beta)
1st Ever Double Black Belt In 1st 2 seasons (2v2 and Free For All)
1st Ever Black Belt (Acquired in Free For All)
1st Ever 2v2 Player to 300, 400, 500-1300 wins
1st Ever 2v2 Player to Black Belt level 300
1st Ever Free For All Player to Black Belt level 100
2nd Ever 2v2 Black Belt
Nov 15, 2012
That's just so amazing man. Congratulations. Makes me appreciate Superbot even more now!
ElevenCarrot11
I Only Post Everything

Registered: 08/31/2012
Offline
977 posts