Reply
Topic Options
Mark Topic as New

Mark Topic as Read

Float this Topic for Current User

Bookmark

Subscribe
Highlighted
5 replies 108 views Edited Jan 25, 2013
Well, I've had a good run with Big D, but I'm in the mood for something new. I love Sweet Tooth. But, I am clueless in strategies and combos for him. Any help? (:
PSN: SlyZoneCooper
Mains: Big Daddy, Sweet Tooth
Learning: Ratchet, Sir Daniel
Fat_Slapper
I Only Post Everything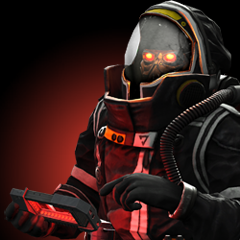 Registered: 11/30/2012
Offline
1028 posts
Jan 25, 2013
He was a monster in The beta but I find him a bit hard to use Too. Try to start your combos with air square. A good one is air square, down square, down circle, jump, triangle, or shotgun, whatever.
Jan 25, 2013
The air downward shotgun is good for AP gain against people on the ground that won't let you hit them with the jumping square. Which any good players you're pretty much not going to get them with the jumping square so be prepared to have people say you're spamming the shotgun.
What Fat Slapper said about the jumping square combo. Jumping square, down square, and then instead of hitting down O and laying the bomb, do an uppercut in its place and then a forward shotgun. You won't have to jump into the air to hit with the forward shotgun and your bomb will still be wherever else it's at. I feel this one is a better combo because 90AP, no AP burst so no AP given away. So air triangle, down square, up square, forward triangle.
Jumping square is a hit confirm for his level one. It's a pretty quick level one so you might be able to hit someone after defending a long recovery attack as well.
Jan 25, 2013
You probably know this, but his neutral air square combos into level one. His down air square and his down circle each combo into level two. His level 3 is beast if you rely on spacing from your opponent(s) and use his machine gun, very difficult to dodge if you can space it right.
Throw combo - down throw, up square, forward triangle
90 AP - neutral air square, down square, up square, forward triangle
AP burst(140 AP) - neutral air square, down square, down circle, walk forward and up circle, jump and forward triangle.
...Start combo with a jumped up triangle into your neutral air circle for 150 AP combo.
Jan 25, 2013
In the full version is very difficult to use, combos are very short, but the problem is that you need be very close to your oponent and anyone is to silly for wait your combo xD
Jan 25, 2013
Your goal is to get them on the ground, make a good read, then neutral air square lvl 1.
Also, if you do forward down throw I'm pretty sure and they bounch onto a platform, jump up and neutral air square ffor an easy kill.
Your lvl 1 if the BEST punisher in the game. They screw up a move that has a lot of recovery time? HIT THEM. Mess up that super? HIT THEM. Use it PERFECTLY as a counter and you'll be dangerous.