Reply
Topic Options
Mark Topic as New

Mark Topic as Read

Float this Topic for Current User

Bookmark

Subscribe
Laybackkid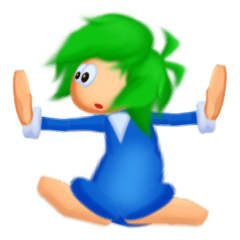 Offline
---

General_Unknown wrote:


Put simply, Sweet Tooth's lvl 2 is one of the worst lvl 2's in the game, easily. It doesn't even feel like a lvl 2, it feels like a lvl 1.5, if that makes sense.

However, I've thought long and hard about it, and the only balanced and reasonable way I can think of improving it is giving the explosion a radius buff. Right now, the explosion is absolutely tiny. You will just barely hit one person, nevermind two or three people.

Thoughts?

---
his level 2 isnt too bad when used i the right situation. but that is the problem with supers in general. and probably why the game didnt sell to well. supers are kinda pointless IMO especailyy since there are only few supers that actaul get used most people just try for level 3 and srew the first two supers so supers system failed in the part of the onyl way of getting kills. if a sequal is made i think they need to get ri o f the supers system, and just make the controls more responsive,
Highlighted
you should be able to detonate when ever you want
"Your true face... What kind of... Face is it? I wonder... The face under the mask... Is that... your true face?..." Majora's Mask
ACCOMPLISHMENTS: Winning the very first tournament in Playstation Allstars with Ginta2468. Me being Spike Ginta being Sackboy.