Reply
Topic Options
Mark Topic as New

Mark Topic as Read

Float this Topic for Current User

Bookmark

Subscribe
Highlighted
Superbot is missing the point
66 replies 621 views Edited Aug 16, 2012
First off, let me start by saying I've been playing the beta and the gameplay is awesome. With that said, It seems Superbot is missing the point with their own game. Superbot is supposed to be creating a fighting game to celebrate Playstation and it's history. However, looking through everything that has been released so far, I think their making a fighting game that just so happens to be playstation themed ( there is a huge difference). Their so hellbent on creating something completely original they're excluding obvious design choices that everyone wants at the sake of just being original. Ironically, the opposite can be said about the approach to the story mode. Looking through what's been released so far and it's fairly evident that there has has been very little thought into the Playstation history side of the game.
Confirmed Characters:
1 Parappa - only legitimate PS1 character.
2 Fat Princess - PS3 era character
3 Kratos - GOWIII version of character.
4 Sweet-tooth - Twisted Metal (2012) version .
5 Radec - PS3 era character
6 Sly Cooper - uses model from Sly Cooper: Theives in Time the unreleased PS3 game.
7 Big Daddy - PS3 era character
8 Nathan Drake - PS3 era character
9 Heihachi - SB used young Heihachi but this is not the Tekken 1 version, it is a splitting image of TTT2 Heihachi which is a 2012 game.
10 Toro - has gained more popularity in PS3 era.
11 Cole McGrath - PS3 era character.
12 Jak & Daxter - SB opted for a mash-up of his later appearances but mainly from Jak 3.
13 sackboy - he's a PS3 era character
14 Ratchet & clank - again another mid-PS2 era character, but SB used the R&CF:CIT version from 2009.
15 Dante - Devil May Cry Dante and DmC Dante are two different characters. They are from parallel universes but are not the same person. so he's a 2012 character.
16 Spike - although he's from PS1 era. SB decided to use the MIllion Monkeys version from 2006
As you can see, every character confirmed so far uses the latest version of their character and most are late-PS2 era or PS3. Some make sense, like Kratos, who hasn't really changed from the first game, but Spike doesn't make sense. He should have been the original version. Just because the game has HD graphics doesn't mean every character needs to be the newest version of themselves. Parappa is the only PS1 rep confirmed so far.
Look at the leaked items list as well. There is one PS1 era weapon and that is the freeze missile from Twisted Metal. I'm going to guess that it's going to look like the version from the PS3 game.
Now look at the stages, leaked and confirmed. Time Station (Ape Escape) and Dojo (Parappa) are the only PS1 stages. There's a Twisted Metal stage, but again it's from the PS3 game.
Even the moveset's are modernized. The majority of Spike's moves are from Million Monkeys, and he doesn't even summon a monkey ( the giant white ape doesn't count). Ratchet uses weapons from the R&C Future series (seriously, no groovitron ?).
The game is shaping up to be a marketing tool rather than an ode to Playstation.
The Super Problem:
This is a serious issue, Why are there so many copy cat supers? I can understand that taking a few different supers and re-use them for different characters can really help when balancing the game, all that needs to be done is a few tweaks to the range and what not. Dante and Radec have almost the exact same level 2 but it's almost unnoticeable because Radec fires a gun and Dante physically moves across the screen. Take that, plus the tweak to the range and they are similarenough but still different. Where Superbot went wrong was with the first person level 3's. The first one I ever saw was Sly's and I thought it was really unique. Then I saw Radec's and thought "that's odd" but I realized that with over twenty characters there's bound to be a few similarities. Then they showed Ratchet's. That has to be the most uncreative level 3 so far. Why does it seem like they are running out of ideas?
The Story Problem:
Okay, so we don't know anything in particular about the story so far but we do know that it is an arcade mode, where you play through multiple stages vs the cpu and then bosses, and you are rewarded with a cut scene. All I can say is "really?!" . Superbot has spent three years designing a game and that's the presentation they came up with(the basic story mode from every fighting game ever)? Add in that the characters are being forced to fight each other in some type of tournament and this has to be the most shallow and uncreative story for a current fighting game. There is only so much story that can be done with a cutscene for each character. I'm dissappointed because I have hoped a game like this would be made for a long time, and the story could be nothing short of amazing. But, Superbot seems to have focused solely on the fighting system as of now.
Man-ing Up:
This is mainly in regards to the roster. SB should stop trying to defend decisions that most likely wasn't their own. DmC Dante is not the same character as Devil May Cry Dante. Stop trying to defend him. He's an untested character with almost no fanbase. The DmC series is not a beloved Playstation series, the Devil May Cry series is. Superbot should have just come out and said that this is the version that Capcom made them use. There is no other likely explanation. The same with MGR Raiden once he is confirmed. Another is Big Daddy. Obviously, they must have recieved some perk for putting him in the game as well as having two Bioshock Infinite themed levels. Otherwise, how would that character have ever come up in a conversation about popular Playstation characters? Also, Crash and Spyro are in the game. If they weren't, I would think that Superbot would have been intelligent enough to realize that they'd have to man-up and tell everyone they aren't in the game. That's not an announcement you would want to make right before you release the game. If you're going to derail the hype train, it's better to do it early on so you can get it back on track. If you do it right before the release, you can expect bad first day sales.
Superbot is missing the point. They've created a great gameplay system, no doubt; but they've seemed to disregard the other very important point of their game: Playstation History. Do I feel like this game is a celebration to Playstation? Absolutely not. Just because everything is Playsation themed doesn't make it a celebration of its legacy. Playstation has always been about the complete package: amazing graphics, with a great story, and pushing the boundaries of video games. PSA's graphics are very good, but not mesmerizing, the basic story as of now is uninspired ,and although their fighting system is pushing the boundaries, nothing else in their game is. Superbot still has a lot to reveal in the coming months , and for the sake of the franchise, I hope it gets this game back to Playstation's roots.
Re: Superbot is missing the point
[ Edited ]
Aug 16, 2012
That's like saying Nintendo missed the point by giving Mario a FLUDD move in Brawl. Who cares?
Honestly, they picked characters from different eras, but from their best games. Hence why Drake still has Sir Francis' ring.
Uncharted Territory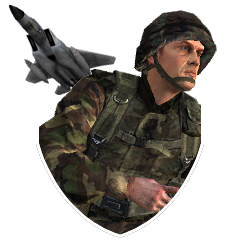 Registered: 06/09/2012
Offline
1535 posts
Re: Superbot is missing the point
Aug 16, 2012
Well... Maybe they will add crash. Thats another legit crash character.
Spyro... Well if they use his old skin.
And thats all the PS1 characters I can think of.
JJWheatley
Hekseville Citizen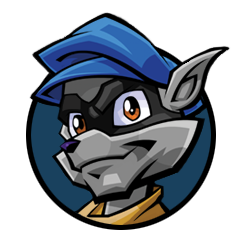 Registered: 08/02/2012
Offline
333 posts
Re: Superbot is missing the point
Aug 16, 2012
---

VinylSolution wrote:
That's like saying Nintendo missed the point by giving Mario a FLUDD move in Brawl. Who cares?

---

I don't think it is cause FLUDD is from Sunshine, I don't agree with what he's saying but to an extent he does have a point. I don't want this game to be filled with PS3 characters I want that nostalgic feeling, which if they reveal Sir Dan I'll have, I can't help but think some of the characters I desperately wanted are not in.
Re: Superbot is missing the point
Aug 16, 2012
Just because they are using a newer model doesent mean that they arent the same character from the old days. Kratos is still Kratos, Sweet Tooth is still Sweet Tooth and Dante is still Dante. They have a pretty even amount of reps from each generation. They are doing a great job. People just like to complain.

Uncharted Territory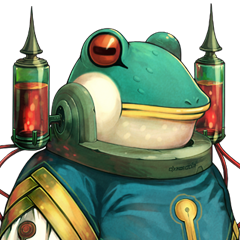 Registered: 08/03/2009
Offline
1977 posts
Re: Superbot is missing the point
[ Edited ]
Aug 16, 2012
JJWheatley
Hekseville Citizen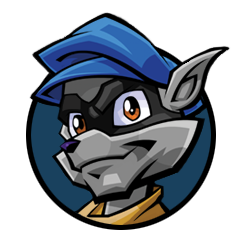 Registered: 08/02/2012
Offline
333 posts
Re: Superbot is missing the point
Aug 16, 2012
---

VinylSolution wrote:
They picked the best of the best. Not their fault that the PS3 era pumped out a lot of good titles.

---
While I realise a few characters I am going to name are now probably third party; I can't help but feel that some classics such as Tyrant, Ico, Tomba and Rayman have been overlooked and when you say 'best of the best' I don't feel like Radec, Big Daddy, Dante or Heihachi are playstation icons, they are great characters in their own respect but not to that standard of being the best.