Reply
Topic Options
Mark Topic as New

Mark Topic as Read

Float this Topic for Current User

Bookmark

Subscribe
Highlighted
Superbot... We will miss you
76 replies 1074 views Edited Feb 5, 2013
I hope thry have a bright future, they did a great job doing this game, some issues, but every game has it. This is a goodbye and I hope SSM will do a good job in managing this game.
---------------------------------------------------------------------------------------------------

Feb 5, 2013
Referring to Sony shutting down Superbot etc..This just sucks because superbot was the first and only developer that I felt I had a personal connection with.I wanted more dev diaries and followed every bit of news on them and the game as well as got to know all the keys players. The stupidest part about it is that the low sales wasnt superbots fault as they had created a great game, one that I still play everyday unlike other fighting games. It was Sony's fault for not marketing the game correctly just think about it..A lot of us who were excited for the game almost had to beg sony to advertise it as we hadnt seen no commercials online or off for the longest time.Sony also missed big chances on regenerating the sequels or remakes of games like Medievil, Jak & Daxter,Parappa the rapper etc.They could have merchendised with t-shirts,action figures,plush dolls,facebook pages etc catered to each franchise and character but they did nothing.They shouldve discounted all the franchises they couldve and got people up to speed with the characters and universe used in the game etc. All we can do now is hope that either some of the superbot employee's will still be used on the project and or that Sony knows we do care about the game and proceeds with tons of DLC and sequels..
DannyX13
Uncharted Territory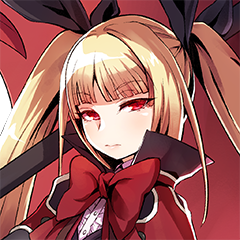 Registered: 02/06/2009
Offline
1868 posts
Re: This is all Sony's Fault
Feb 5, 2013
You may been misinformed, but they did not close them, they just went back to santa monica
---------------------------------------------------------------------------------------------------

Re: This is all Sony's Fault
Feb 5, 2013
SuperBot left Sony. They're not closing down. THEY left. I'm kinda glad they're not apart of it anymore because they weren't updating the game very well. Every update added more problems, they didn't fix things that were in their beta, and overall were doing a mediocre job.
Re: This is all Sony's Fault
Feb 5, 2013
Ignore my last comment. They are still a living company, its Just that SSM will now take care of the DLC of this game
---------------------------------------------------------------------------------------------------

Re: This is all Sony's Fault
Feb 5, 2013
Reading it again as sony said "Sony Computer Entertainment can confirm that the working agreement with developer SuperBot Entertainment has amicably ended. We have had a positive working relationship with this talented studio, and wish them the best of success in their next endeavor. PlayStation All-Stars: Battle Royale and the title's forthcoming DLC releases will continue to be fully supported by Santa Monica Studio.
I realize its less of them shutting down and more of the contract ending and sony not wanting to renew it. All im really saying is that all in all if they arent renewing it because of sales of the game then they are stupid because in my eyes theyve created one of the funnest fighing games next to smash bros..This game was made for the fans, by the fans and I dotn want to see it loose its momentum...You guys dont realize what we are loosing here, Superbot was probably the most accessable dev out there as most devs never answer back to fans or even read their facebook pages and forums etc...
They will have to proove themselves with the forth coming dlc after Kat & Emmet...If they are able to create good fighting styles and move-sets and characters for each than im good but I will still miss Superbot as a company...It seems to soon...
Re: Superbot... We will miss you
Feb 5, 2013
Let's make this thread official for goodbyes.
Superbot, thank you for breathing new life in this awesome game. I hope your business goes well in the future.
Ho Ho Ha Ha