Reply
Topic Options
Mark Topic as New

Mark Topic as Read

Float this Topic for Current User

Bookmark

Subscribe
Highlighted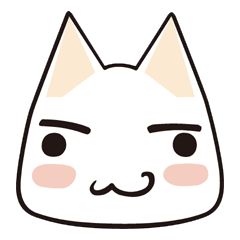 Offline
Re: Super System Versus Smash Bros's Knockouts
Because personal insults against people based on no real account of how "skilled" someone is at either game really make Smash better, Patutiee. Totally.
Also, I don't recall the exact comment Sakurai made, but he said they were near their limit. Unless he said something (quite literally) yesterday, or I misread the quote in the few times I've read it, I'm sure he said that they'll be around the same (because he also noted that he wanted to add more older IP support). So expect a vastly different roster if it stays at 35 (though now that Namco is involved, that quote may be up in the air, since Namco is one of the best in the business when it comes to quality with a high roster).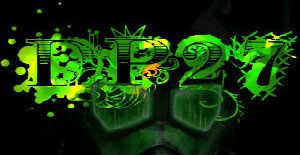 Visit PAStadium's YouTube Channel for all of your Project Axis needs!
Re: Super System Versus Smash Bros's Knockouts
@Cutie wow lmao, IM A VET FOR SMASH! I HAVE ALL SMASH'S AND AM VERY GOOD! I CAN play and I have played both...I feel PASBR requires more skill so **bleep** your **bleep** up you piece o' crap!
My Scaler (Obscure/Unique) Moveset!: http://community.us.playstation.com/t5/PlayStation-All-Stars-Battle/Scaler-Obscure-Unique-Moveset-Give-Feedback/m-p/41328063 Gimme Feedback on it?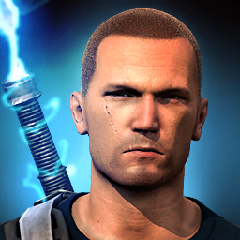 Offline
Re: Super System Versus Smash Bros's Knockouts
Planning out your kill is more fun? Are you trying to suggest that the only way to kill someone in All-Stars is to randomly fire off a super for no reason? I've set up and combo'd into multiple supers in the beta which was indeed fun.
Re: Super System Versus Smash Bros's Knockouts
Omar confirmed long ago that the game will feature an item that can net a kill.
Why did the chicken cross the road?
We're both lawyers.
BladeXTails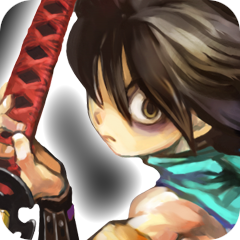 Offline
Re: Super System Versus Smash Bros's Knockouts
[ Edited ]
Depends on which smash we're talking here. If it's Melee than yeah that takes a lot of skill. If it's Brawl, then Maybe. Not a lot of Melee vets were turned on by Brawl. And SSB was just littered with 0 to deaths. I also argue about Tripping since that is also the most hated mechanic in Brawl. But, there was still skill involved in mindgaming, shielding, and hit and run tactics with only a couple combos needing to be started by a grab and advanced techniques like DACUS and Pivot Grab or MK/Marth/Diddy/IC. Though Brawl is considered the worst installment of the series by the competitive community.
(Still fun as heck though)

As for All-Stars, I havn't played it yet so I wouldn't know. I learn better by experiencing it rather than analyzing and watching. But, who cares, I just wanna have fun playing my favorite characters against other favorites and just have a time of a life. Competitive or casual play.
Re: Super System Versus Smash Bros's Knockouts
I played both, and while it was only a beta, I felt that allstars requires more strategy. In Smash getting your kills stolen isn't cool. Also, Allstars is 3x more aggressive than Smash is, where in Smash you have to be defensive in order to win, while in Allstars you have to be offensive, but not in a way to where you randomly press buttons or supers. I almost never use a level one unless I combo into it, and I come up with new strategies everyday as to SSB it was mostly hit and run. And no, I don't suck at Smash, I am actually pretty good, but it didn't feel as if it didn't have that much depth with the huge unbalancing and only a few characters with combos and not huge combos at that. I won't make anymore comparisons until the full game is out though.
Re: Super System Versus Smash Bros's Knockouts
[ Edited ]
I wa hoping all stars would have more players per fight since playstation can have up to seven players so i was hoping the made it so u can play with 5 6 7
Re: Super System Versus Smash Bros's Knockouts
Even as a huge Smash fan, there are things about Smash's fighitng system that just plain suck. The game punishes you for engaging in a fight when you should be rewarded. I hate that someone can just camp on the side in a match and just run in to steal other people's kills, with no penalty given to them whatsoever.
That's one thing I have to give All-Star's super system; you have to work to get your kills. Smash might satisfy casual fans a bit more but All-Stars definitely seems better suited for people who really like competition.
I think what really defines this game is the ability to p...
I think what really defines this game is the ability to play online.... online 1v1...2v2...FFA and tourny modes will add to replay value more than smash ever could. In smash my 3 chars are snake being my main and marth/sonic as secondaries... I have competed in smash and it does take skill and this game takes skill as well.... Instead of footsies and mindgames to a high percentage there is meter gain... which mind u can be depleted by grabs... which in itself adds to the game... so ya look at it this way.... hit to high percentage then smash out vs hit to high meter and super... not a huge difference... alho i love not using my tilt up with snake at all till they have high percentage and knocking em out with ease cuz i havent used it at all yet
PSN : PsYkiiiK and also FroZiiiN.... PsYkiiiK is always on PSASBR HMU for some 1v1s
I also feel that theres a bigger difference between chara...
I also feel that theres a bigger difference between characters.. meaning vastly different playstyles for each
PSN : PsYkiiiK and also FroZiiiN.... PsYkiiiK is always on PSASBR HMU for some 1v1s