Reply
Topic Options
Mark Topic as New

Mark Topic as Read

Float this Topic to the Top

Bookmark

Subscribe
Highlighted
16 replies 49 views Edited Jun 8, 2012
Might as well throw my suggestions into the mix:
Characters:
Ratchet and clank
cole mcgrath
ezio
Nariko from heavenly sword
if there would be no copyright problems, starkiller from the force unleashed
and going out on a limb, paxton fettel from fear 3, with maybe alma making an appearance as his level 3 special
bomberman
Dovahkiin
Mad Dog/Scorpion from contra
spyro
jak and daxter
jack slate from dead to rights with shadow coming in as a super
wander from shadow of the colossus
solid snake
sam fisher
I'm not sure how possible any of these are, I'm just spit-balling, although with the ubisoft/sony partnership, i don't see ezio or sam fisher being too problematic.
Also, I don't know about anyone else, but I'd love to see usable items that occasionally drop onto the stage. They can be optional, and they add a fun, extra element to the gameplay. They also make for a good way to turn the tides of battle if you're fighting someone that's way too good for you. Items like, the cake from Fat Princess dropping down to replenish HP completely but slow you down, or a chest from God of War, and if you manage to mash it open without being interrupted, you get an item (maybe you can even throw the crate around and use it as a weapon itself), or EVE hypo's from Bioshock that can give the player temporary fire/electrocution/ice powers.
Hekseville Citizen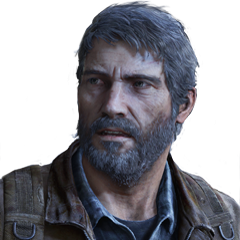 Registered: 05/15/2009
Offline
206 posts
Jun 9, 2012
More ideas:
for characters:
chimera from resistance
Travis from no more heroes
Chell from portal (also had the idea of her level 3 special involving a portal on the moon and everyone has to fight the suction)
for items:
nitro/tnt crates from crash bandicoot
turrets from portal
sledgehammer from resistance 3
Losing_Charlie
I Only Post Everything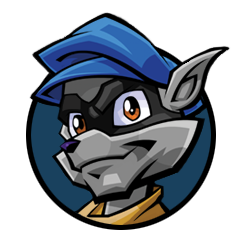 Registered: 06/07/2012
Offline
930 posts
Gaming Beast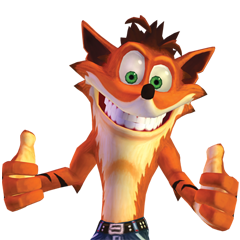 Registered: 06/07/2012
Offline
2026 posts
Jun 9, 2012
Mother of all Sony there are so many sweet ideas here and I do love them, especially the Portal ideas. As for the decision with racing games, why not mix them? Modnation, Burnout, MotorStorm preferibly Apocalypse. The drop objects would also be fun to see especially the objects you suggested.
Hekseville Citizen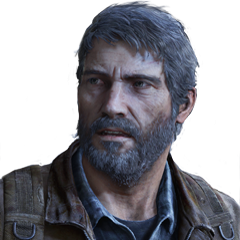 Registered: 05/15/2009
Offline
206 posts
Jun 9, 2012
THE IDEAS CONTINUE
Characters:
Raiden from Metal Gear Rising
Finn from Sorcery
Maps:
A map on Helghan that involves a killzone 3 MAWLR and a Resistance Goliath fighting in the background, and that fight sometimes intervenes with the players.
A map on Cronos the titan that takes the players across his body as he tries to kill them
a death trap map based in Aperture with traps like that "mashy spike plate" or floor panels opening up randomly to drop players into the incinerator.
A map that takes place on the mobile factory in Killzone 3, however as a twist, the 10th colossi from Shadow of the Colossus is trying to destroy it.
A map based somewhere in Rapture with a glass wall that gives players a view of the ocean as the backdrop. At some point, part of the U.S.S Discovery from Metal Gear Solid can crash into the glass, causing some flooding and a hazard like electricity or a shark in the water.
Items:
The uncharted 2 minigun or riot shield (unless those are fighting moves for nate)
different types of bombs from Assassin's Creed Revelations (they could be random, like one might be a normal explosion, one might be poison gas, one might be nails that cause a hazard on the floor, or you could be unlucky and it would just be a cherry bomb)
depending on kratos's moves, there could be stuff like the head of helios that stuns players, or head of medusa and it temporarily freezes players in stone.
Hekseville Citizen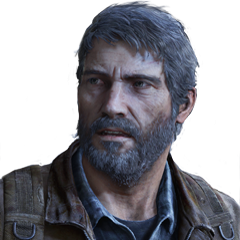 Registered: 05/15/2009
Offline
206 posts
Jun 9, 2012
Characters:
George, Ralph, or Lizzie from Rampage:World Tour. Makes sense, their level 3 special can be transforming into that radioactive gargoyle that breathes fire. one of their moves can even be a nut-punch.
Items:
i forgot exactly what gives it, but in rampage, eating something causes the monsters to burp fire, burning away part of the building. It might be hot sauce or a chili pepper, but whatever it was, that should be an item, allowing the player that picks it up to burp fire.
Broom, from Assassin's Creed 2
Wumpa Fruit from crash bandicoot to replenish hp (or whatever form of health/damage is being used, if any)
Potion from fat princess that turns other players into chickens for a limited time
Maps:
A map atop some destructible skyscrapers. with enough damage you can knock the skyscrapers down a couple levels until you reach the ground.
a map based in Abstergo industries, players would fight around the animus and occasionally be taken into the animus, where they'd fight for a little while in what we've come to known as the assassin's creed loading screens, then they emerge in italy or Masyaf or even colonial america.
a map that'd resemble the crash bandicoot Polar Panic minigame, players would fight on a slippery block of ice, they die if they fall in, and sometimes the block would tilt
I would've editted the last post again but it felt like this was enough for a new post.
Hekseville Citizen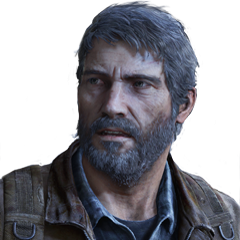 Registered: 05/15/2009
Offline
206 posts
Jun 9, 2012
Even More Ideas
Maps:
Pain themed map where occasionally pain characters fly in from the background and can hit players.
Modnation racers map that takes place on a course and every so often cars drive through the stage.
(or a motorstorm map and instead of carts driving through the stage, racers occasionally crash into the stage, causing hazardous explosions)
Uncharted-themed map that takes place atop moving cars and trucks
A pixeljunk shooter map that involves lava and water
An Echochrome map that occasionally changes perspectives and if someone's unlucky enough to be a spot that exists in one perspective but doesnt in another, they fall to their death
A linger in shadows themed map
Gaming Beast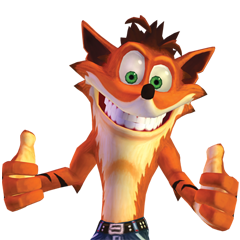 Registered: 06/07/2012
Offline
2026 posts
Jun 9, 2012
this_is_Marko wrote:

fat princess chicken potion would be fricken awesome
I never thought of that one, that would be really funny to see xD If it were to appear in the game, I feel as if it would be a rare item because it would be a little cheap if it were to constantly spawn and some guy just kept turning everyone into chickens. But if this were to happen, it would be a very useful tool in combat considering the chicken can't really fight and whoever turns into the chicken for a few seconds would need to run or face total doom of being used as a punching bag. I approve of the chicken potion.