Reply
Topic Options
Mark Topic as New

Mark Topic as Read

Float this Topic for Current User

Bookmark

Subscribe
Re: Suggestion to counter 'Kill Confirms'
---

KomodoBrothers wrote:
People act like kill confirms are cheating or spamming. It's a strategy. And they are easily avoidable when you actually pay attention. What I do is I make them use their level 1 so I can avoid it. Guard their attack, and if they're stupid they'll think they hit you and use their super. After that its easy to avoid.

---
This would make sense if everyone had a viable confirm which isn't the case. It isn't a strategy, what's so strategic about it, most of them is just one button press you get it, you're doomed. Ever play a good Fat Princess user? You spend more time jumping in the air than trying to do anything else...that's all you are relegated to do. With some characters having easy confirms and others having hard ones to do it isn't a strategy, it's an easy way to get kills. Which kind of defeats the purpose since these same "easy confirm" characters aren't underpowered to begin with.
SniperWolf323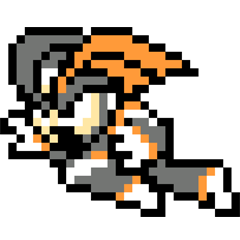 Offline
Re: Suggestion to counter 'Kill Confirms'
easy, take the game out of your ps3, snap it in half, and throw it in the garbage. That's where this game deserves to be.
Omar - "what are you guys doing? Why did you get rid of crash!"
Game devs - "we wanted to put in evil Cole so we had to get rid of everyone else the fans wanted"
Omar- "Oh nice, good idea. I didn't think of that"
Re: Suggestion to counter 'Kill Confirms'
I'd love to have this, I can normally evade Lvl 1 CK's but hey we all get caught in at some point, implementing this would actually be nice therefore we can avoid and keep CK'ing
------------------------------------------------------------------------------------------