Reply
Topic Options
Mark Topic as New

Mark Topic as Read

Float this Topic for Current User

Bookmark

Subscribe
Highlighted
Re: Suckerpunch screw you
@TravisBlake:
I think that if there is a third InFamous, then it should keep Cole as the protagonist. The strike of lightning at Good Cole's ending could of very possibly revived him, in which case he'd be the only Conduit left in the world. Then, there is Evil Cole, who basically would've become a tyrant, and probably have ended up killing everyone. However, he is also immensely powerful, so why couldn't he do what Kessler had done?
Evil Cole could warp to Good Cole's dimension, and then Good Cole (Now off as a 'clean slate,' since he was revived (Allowing the Karma System once more)), must fend him off, either to save the world or rule it himself. Either way, I think it'd be interesting, with some nice plot possibilities (Such as him and Zeke going after some newfound device that can raise people with the Conduit gene from the dead, but once finding it finding out it can only raise one (Meaning he'd have to choose between Nix and Kuo), et cetera).
However, any new installment in the series will ultimately detract from InFamous 2's Endings. Though I do like the idea above (Partially mine and partially some random internet user's).
And I'm still waiting for a "InFamous: Festival of Blood" counterpart that focusses on good and the northern island (Maybe Zeke is telling a new girl of the time Cole fought off a mad scientist building a robot invasion XD). I prefer good, so I don't see why Evil got its own side-game.
Re: Suckerpunch screw you
To make evil cold a fighting style or stance change like Zelda/Shiek still requires separate character models and animations so it would have been 2 different characters anyway and warranted the same amount of work and time as it did this time around. It didn't detract from the roster if that's what you're implying. I don't really see the problem here.
_______________________________________________________________
--- The Colossal King
--- The Gravity Queen
fabsta1994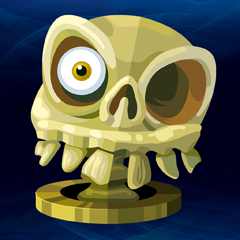 Offline
ihatemath113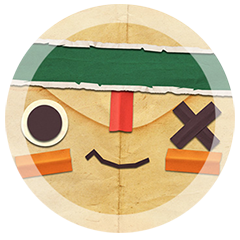 Offline
Re: Suckerpunch screw you
[ Edited ]
---

TravisBlake wrote:


I actually have a personal theory that the infamous series is leading up into an Alternate Dimension scenario when it inevitably gets to its third installment. Even though Cole died in 2, I believe it's gonna have some kind of story driven hand wave to have him come back. I think that the Good/Evil system might wind up having more weight and an actual story purpose in the fact that both scenarios will be deemed cannon and will reach a climax in the third game...leading up to a cross dimensional battle between a Good Cole and an Evil Cole. I'm hoping that what Cole discovered from Kessler during the first game has an incredibly deeper context than he could have known....with the actual beast that he warned Cole of being a Cole from a seperate timeline...one that repeated to some degree inone of the two dimensions. Even if that's not where the series is going, that's how I'm gonna treat the Cole's in PSASBR...cause I always treat them like alternate dimension versions of the same person anyways. It's the only way I can see them coexisting within the context of an actual story. So...to me...it would be almost criminal not to have two Coles.

---

SPOILERS
GoodMoodHippie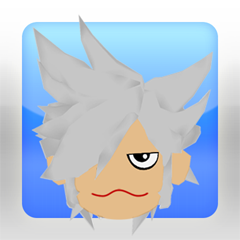 Offline