Reply
Topic Options
Mark Topic as New

Mark Topic as Read

Float this Topic for Current User

Bookmark

Subscribe
Highlighted
9 replies 205 views Edited Nov 26, 2012
Just introduced a friend who is a HUGE smash melee player, and he leaves my house with

"i like this game, often smash can get stale because all the characters are similar, in this everyone is very different so it didnt getboring"

this was after a solid 3 hour sesh
HighFlyer_15
Uncharted Territory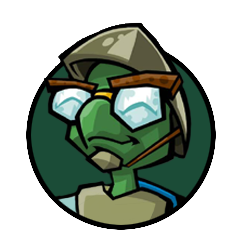 Registered: 06/13/2012
Offline
1329 posts
Nov 26, 2012
Same here.
Got a friend over last Saturday, we played FFA and 2v2 ranked online for 5-6 hours straight.
He told me "I really like this game, because it wasn't all about staying on a freaking stage, it was an actual fighting game with characters I like and not about how far you could get smashed across the screen, just because you have high %."
Nocturnal__Gamer
Treasure Hunter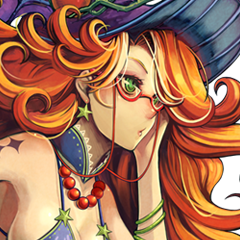 Registered: 02/25/2011
Offline
5310 posts
MercenaryDemon
Hekseville Citizen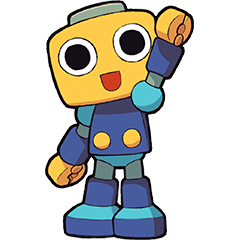 Registered: 07/28/2009
Offline
361 posts
Nov 26, 2012
I got three of my friends to love/like this game.
My Tekken friend said that he loves how combo oriented it is but is convinced that there isn't a huge difference between smash and royale. (He loves it, which is all that matters)
My friend who hardly plays video games prefers this over smash because he has a better chance at winning in this game. The way he sees it is: with smash you guys would knock me out before I even land a hit, whereas on here I will always have a super and if aimed properly I would get a couple kills.
My anime loving friend only likes it. He really doesn't love the super idea and would prefer to have stage knockouts but says the game is pretty fun.
Nov 26, 2012
I got one of my friends to like it as well and he would always bash on the game. But on the release date, he comes over and plays. By the end of the day, he likes it. lol
Nov 26, 2012
I played with about 6 people this past weekend, rotating players as needed. I think 5 really liked it and one did not. That one guy who didn't like it enjoyed playing as Kratos and killing everyone thinking he'd win. However, once he was the first out (it was stock mode) he goes "Whatever, Smash is better."
Tried to tell him he would've won in a kill limit game but he didn't care.

Nov 26, 2012
My friends and myself are pretty fanboyish when it comes to SSB (myself not to the point of being subjective) - and we (more importantly 'they') had a lot of fun with the game. I always say the same thing to anyone - 'it's NOT Smash Brothers, but it's just as fun'. We have a lot of fun working out each characters tactics, looking for easter eggs etc. It's not the best game ever (not even SSB holds that title - granted it differs per person) but it is great at doing what it sets out to do and as a Smash Bros player - I appreciate that.
I just wish others in a similar predicament would be more open minded about it and avoid the blind hate, comparisons and criticisms.

Nov 26, 2012
man i totally got this with one of my friends who is a HUGE nintendo fanboy, he has only nintendo consoles and he is really good at smash bros and he was anxious to play the day it came out since we played the beta together and he was happy with the beta and once we played the full game he was saying that its refreshing and that it is better than smash bros, and one of his favorite series is Bioshock and was glad Big Daddy is a character. he liked this game alot and we played through the individual stories together and he learned a little more about the characters backstories and had nothing bad to say about this game when he left. on the other hand my other friends were just hating on this game even before playing the beta and those people i tend to not play with because they act retarded even after playing the full game.