Reply
Topic Options
Mark Topic as New

Mark Topic as Read

Float this Topic for Current User

Bookmark

Subscribe
Highlighted
inFAMOUS_HeRo15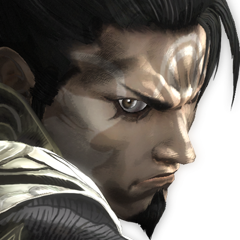 Offline
Re: Scorpion / Sub-Zero from Mortal Kombat Thread
---

Tekn0tize wrote:


If you would like to express support to see Scorpion or SubZero from Mortal Kombat 2011 as a DLC character in PSASBR please do it here!!

I personally tihnk SubZero will add a more interesting mechanic to the game.

Kratos already has a Scorpion like "harpoon" of sorts, yeah it's not the same but similar enough. But on the other hand I don't know of anyone in the game that freezes players, has an ice slide or better yet an ice clone !!!

SubZero can be a very defensive player luring people into him and then using his ice clone to freeze them and damage them for AP.

SubZero's level 2 super will be similar to Radec's level 2 where he just blast a frozen beam across the entire screen horizontally and anyone in its path gets frozen solid ice and breaks and dies.

His level 3 can also be something super cool

Ideas?

---
Big daddy can freeze people with his ice plasmid.
Re: Scorpion / Sub-Zero from Mortal Kombat Thread
subzero, is more "interesting" choice, cause the freeze stuff..
but Scorpion is the "icon" of MK, more than subzero. Scorpion is the favorite mk character to Ed Boon, and Scorpion is the "NETHEREALM" logo.
Re: Scorpion / Sub-Zero from Mortal Kombat Thread
---

Tekn0tize wrote:


If you would like to express support to see Scorpion or SubZero from Mortal Kombat 2011 as a DLC character in PSASBR please do it here!!

I personally tihnk SubZero will add a more interesting mechanic to the game.

Kratos already has a Scorpion like "harpoon" of sorts, yeah it's not the same but similar enough. But on the other hand I don't know of anyone in the game that freezes players, has an ice slide or better yet an ice clone !!!

SubZero can be a very defensive player luring people into him and then using his ice clone to freeze them and damage them for AP.

SubZero's level 2 super will be similar to Radec's level 2 where he just blast a frozen beam across the entire screen horizontally and anyone in its path gets frozen solid ice and breaks and dies.

His level 3 can also be something super cool

Ideas?

---
Well good cole actually has a freeze move that is pretty effective..It actually remided me of sub-zero.Between Seb-zero and scorpian I cant really choose because sub-zero is my favortite character but hearing scorpians come here as he impales fat princess throught her throat would be awesome.Why not add htem both as a duo pack...Mk Raiden & Lu-Kang would also be viable characters but I think all of the Ninja's are the favorites.My question is if either one of them were to be in this game, would their Supers basically be fatalities?
Re: Scorpion / Sub-Zero from Mortal Kombat Thread
Dude if they actually added someone from mk and some from street fighter(preferably Ryu) we would finally get our sf vs mk battle so to say...It would even be more awesome if they were rivals aswell which would mean youd have creators of both games writing a small ultimate cross over...Im posting this on there facebook...lol
Re: Scorpion / Sub-Zero from Mortal Kombat Thread
Agreed but none of them have an ice clone like Sub Zero.
I disagree that Scorpion is the only icon to MK. Sub-Zero is the only character to appear in almost all Mortal Kombat games (except one obscure one which i fail to remember now).
I love both Scorpion and Sub-Zero, but I just think Sub-Zero would be a far more interesting move set and strategy to the game. His ice clone, ice sword and ice slide all fit in very well with this game. Also he doesn't have an entire screen Hell teleport like scorpion which can be difficult ot implement in such a game without making it NOT seem like a Hell teleport.
I actually would not mind seeing either or both of them in this game, but I just feel Sub-Zero brings in far more interesting gameplay mechanics that other characters don't have.
------
Playstation God of War Stars Battle Bore y'all !!!

PaypayTR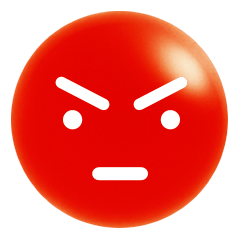 Offline
Re: Scorpion / Sub-Zero from Mortal Kombat Thread
please do not put them in. i would rather have a street fighter character... and i don't even want that. in my opinion they aren't PLASTATION allstars because they have been on multiple systems andare really famous from being on the sega back in the day. sure MK has had successful titles on playstation but they aren't worthy of carrying the allstar title. characters that are more fitting than a MK character would me Ty the tazmanian tiger, Abe, Raziel, Lara croft, Tomba, Pyramidhead. these are way better choices than a character from MK.
PaypayTR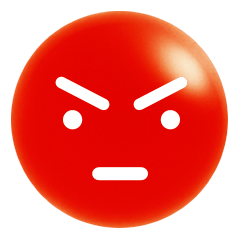 Offline