Reply
Topic Options
Mark Topic as New

Mark Topic as Read

Float this Topic for Current User

Bookmark

Subscribe
Highlighted
18 replies 2789 views Edited Oct 20, 2012
Forgive me if this has already been done before, but I don't think I've seen a Sonic move set on here yet. I think that needs to be remedied, wouldn't you say?
Unlike Brawl, where Sonic only seems to have moves from the classic games, I wanted to incorporate moves from most of his recent games as well. I also took some inspiration from Sonic Battle, an obscure Sonic fighting game for the Game Boy Advance that had some pretty awesome moves.

Like in Brawl, Sonic would pretty much be the king of movement in PSASBR. He would be the fastest character in the game and could pretty much dominate the screen by running or boosting in either direction, or using his homing attack. As a consequence, though, his attacks would have a decreased knockback and generate less AP. However, I don't think that would make him any less fun to use.

Also, I apologize for borrowing some moves from Brawl-- some of them were still perfect for the move set.

✕/✕ + ✕

Jump/Double Jump (from Sonic Colors). Self-explanatory.

◻ + ◻ + ◻
Heavy Attack (from Sonic Battle). A simple combo.

↔ + ◻
Boost (from Sonic Generations). Sonic briefly quickly boosts across the screen, hitting opponents in his path.

↑ + ◻

Up Attack (from Sonic Battle). Sonic performs a backflip-kick that knocks opponents upward.

↓ + ◻ (Press ◻ repeatedly to charge)

Spin Dash. Sonic performs his trademark spin dash move from the 16-bit games. It works just as it does in those games.

◻ (Air)/↔ + ◻ (Air)

Homing Attack (from Sonic Generations). A crosshair appears on opponents and Sonic performs a lock-on, aerial attack on them. He can do this a maximum of three times in the air.

↑ + ◻ (Air)

Blue Tornado (from Sonic Heroes). Sonic circles around an opponent, briefly stunning him/her.

↓ + ◻ (Air)

Bounce Attack (from Sonic Adventure 2). Sonic uses the Bounce Ring to bounce repeatedly on the ground, both hitting opponents and reaching higher areas. He can do a maximum of three bounces at a time.

△
Fire Somersault (from Sonic Adventure 2). Sonic does a quick (and fiery) somersault into opponents.
↔ + △
Sliding Kick. Sonic performs a running slide into opponents. He backflips back onto his feet upon hitting them.
↑ + △
Spring Jump (from Super Smash Bros. Brawl). Sonic uses a spring to propel himself upward. Unlike in Brawl, however, opponents can be hit while launching upward, and Sonic uses a more modern spring (the one that makes the "Pwang!" sound) instead of the classic one. Sonic also does not launch as high.

↓ + △

Breakdance Kick (from Sonic the Hedgehog). Sonic performs a breakdance-style kick that deals with opponents in close proximity.

△ (Air)

Twirl Kick. Sonic does a twirling-in-place aerial kick. Similar to his Dash Attack move from Sonic Battle.

↔ + △ (Air)

Dash Kick. Sonic does an aerial kick while dashing diagonally toward the ground. Similar to PaRappa's move with his skateboard.
↑ + △ (Air)

Spin Kick (from Super Smash Bros. Brawl). Sonic performs an upward, spinning aerial kick.

↓ + △ (Air)

Stomp Kick (from Sonic Generations). Sonic stomps toward the ground with an aerial kick.

⚪/⚪ (Air)
Ring Toss (from Sonic Battle). Sonic tosses a ring into the air and then dashes toward its location in ball form, hitting opponents along the way.

↔ + ⚪/↔ + ⚪ (Air)

Chao Egg Toss. This one is sort of a joke move. Sonic tosses a chao egg at opponents as he would throw it in Sonic Adventure 2. A chao falls out, showing the "woozy" symbol on its head before disappearing.

↑ + ⚪/↑ + ⚪ (Air)

Rocket Launch (from Sonic Adventure). Sonic launches a rocket upward that hits opponents in its path.

↓ + ⚪/↓ + ⚪ (Air)

Blue Bomb (from Sonic Battle). Sonic plants/throws a blue bomb from Sonic Battle onto the ground that eventually explodes. Similar to Sweet Tooth's mine-laying move.

Supers:


Level 1

Light Dash. A trail of rings appears, and Sonic says "Heh heh!" as he performs the Light Dash along the rings, killing any opponents in his path. Similar to Fat Princess's Level 1, but with a slightly longer range.

Level 2

Tornado Strike. Tails flies in on the Tornado and shoots at opponents with gunfire and missles.

Level 3

Night of the Werehog. Thought it was going to be Super Sonic? Nope, that's for Brawl.
A scene like this plays as Sonic transforms into his Werehog form from Sonic Unleashed, and you are able to move around as him and kill opponents in one hit. The Werehog can dash, grab, and use his stretchy arms to punch. Somewhat similar to Kratos's Level 3. I think it makes more since, considering Sonic Unleashed was very prominent on both the PS2 and PS3.

--

So, what do you think so far?
Let me know if there's anything I should add or change!

RexLozuresky
Uncharted Territory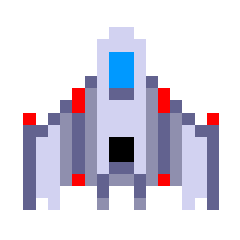 Registered: 07/24/2012
Offline
1660 posts
ItsLuigiTime
Uncharted Territory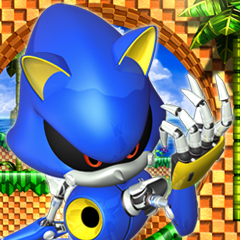 Registered: 05/12/2012
Offline
1087 posts
Uncharted Territory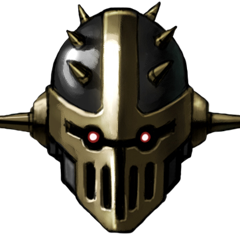 Registered: 08/20/2012
Offline
1266 posts
Re: Sonic Move set!
[ Edited ]
Oct 20, 2012
No.
Just No.
The moveset is good but Sonic is a horible choice. Shadow is just as bad. probably worse imo.
The reason why you don't see any Sonic threads is that people know its a silly idea.
http://i50.tinypic.com/1o8x79.jpg