Reply
Topic Options
Mark Topic as New

Mark Topic as Read

Float this Topic for Current User

Bookmark

Subscribe
Highlighted
36 replies 832 views Edited Jul 18, 2012
Yes, just oh my god yes. Selvaria Bles is one of the main antagonist of the game "Valkyria Chronicles." Fans liked her so much that the creators of the game had her make a cameo appearance in Valkyria Chronicles 2 and brought her back in Valkyria chronicles 3 despite her death in the first game. She even got a DLC adaption called "Behind her Blue Flame." I figure that she would be perfect for this game, and if not as an individual character that is on the disc at launch, at least a DLC.
Her Supers
Level 1 Super- She thrust foward once in a straight line, any enemies caught in her path are eradicated
Level 2 Super- She points her lance foward and fires Stream of her blue flames foward hitting anyone in the way.
Level 3 Super- Selvaria refines her power for a short time capable of firing short blast and lunges at opponents in her path.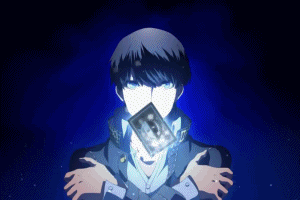 Hekseville Citizen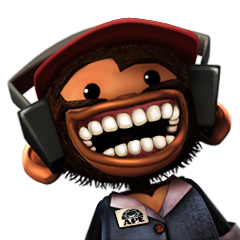 Registered: 07/13/2012
Offline
370 posts
Re: So um, Selvaria Bles?
Jul 18, 2012
I'm obviously behind this. And her inclusion in VC2 was kind of poor because she doesn't have her Valkyria powers as a cameo if I recall and the reason she's in VC3 is because VC3 takes place alongside VC1.
I think though that she should activate her Valkyria powers as her Lv 3 Super and not use this as part of her standard arsenal. Lv 2 should maybe be the Ruhm. Or if she does use her Valkyria powers for her Supers, her Lv 3 should be her 'Final Attack' that she used in VC1 when she sacrificed herself (although this would fall into the 'Kill All' category).
She'd be a good addition to play at both long and close range.
Re: So um, Selvaria Bles?
Jul 18, 2012
Re: So um, Selvaria Bles?
Jul 18, 2012
I'd say that since she's adept at using her Lance & Shield, she'd be pretty adept at swordplay in general (sans the extra speed/power behind it) so just let her use it when she's not powered up or just keep her to playing ranged in her normal form with the Ruhm.
If she plays long range, give her maybe a few close quarters moves (a few kicks, maybe being the time to use her sword then to create some distance/combo setups) and give her a ragnite grenade attack too.
If Valkyria Powers aren't standard:
Lv 1 / Lv 2 - Tank Support or Ruhm Assault
Lv 3 - Activate Valkyria Powers (becomes a melee monster; increased speed, can teleport).
If Valkyria Powers are standard:
Essentially what you listed in the OP except for Lv 3 being her final attack from the first game.
Iceman_Nightmare
Lombax Warrior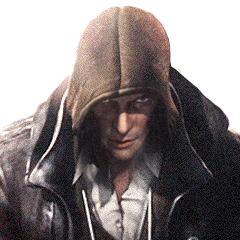 Registered: 01/04/2012
Offline
227 posts
Re: So um, Selvaria Bles?
Jul 18, 2012
I mean would it be possible that she uses her Lance and shield as basic fighting styles without using her blast and just uses her supers to compliment her lance that's already there.
Like the thrust, she'd just thrust foward and killing one person or two if you're lucky.
The second one would have to be easilly avoided or a small blast, not something huge.
And her Level 3 she gains the ability to fire her blast as projectiles. And as you said, Bonus movement speed and teleportation.