Reply
Topic Options
Mark Topic as New

Mark Topic as Read

Float this Topic for Current User

Bookmark

Subscribe
Highlighted
Smash < AllStars (opinion)
[ Edited ]
45 replies 677 views Edited Mar 18, 2013
I used to have a wii 2 years ago and i sold it for a ps3 which it was a great decision. I used to play games like brawl,mario kart etc. Here is a list on why i think allstars is better
1) No stealing kills when you work hard to damage an enemy
2) Smash ball such an important item and nobody liked it but in here i like how there's 3 different "smash ball special" and that there actually balanced in all characters, not like brawl with DK vs Marth Smash.
3) Combos, i don't remember brawl having combos but since allstars now i hate the fact that brawl it's just get a hit and that's it, no need of skil to pull of a combo. So basically this is a complete fighting game that actually has combos.
4) Playstation Characters > Nintendo Characters. i like the fact on how smash has grew a roster which now seems like a family and i think this is happening with all stars for me if they do actually do a sequel.
5) More moves for each character that in brawl.
6) Multiplayer Online
7) I used to use a gamecube controller for brawl because i hate the wii control for brawl, so ps3 controller>gamecube.
8) DLC
10) Super System> % There was always a HUGE unbalance in brawl that some characters could blown characters out of the field and some were heavier or lighter and the game was released what even being done. If you look for info you could find that mewtwo and other characters were started but never finished. So they did released an unfinished game.
Downsides?
Story Mode
edit: 80% of community in all stars have no skill
Even if you consider brawl better i think if allstars manage to come first in the gaming industry it would have been the other way around. I think wii u brawl universe can be better than this but after that, they have already started a all stars 2.
DC Universe and Playstation Home
Re: Smash < AllStars (opinion)
Mar 18, 2013
All stars is better simple. However how is story a downside at least this game has a reason for why everyone fights each other unlike in smash were in story characters fight each other for no reason
Hekseville Citizen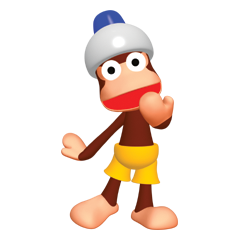 Registered: 02/27/2013
Offline
283 posts
Re: Smash < AllStars (opinion)
Mar 18, 2013
i like both games in their own way. i dont really even compare the two anymore cause when u get past the 4 man brawler and the crossover factors the two dont have a lot of similarities beyond that. its kind of like comparing Mortal Kombat to Street Fighter at this point. they are both fighters but both bring different things to the table
Uncharted Territory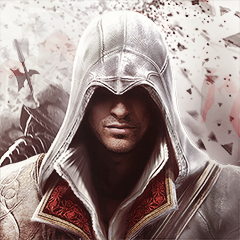 Registered: 11/30/2012
Offline
1361 posts
Abbi200xHi
Hekseville Citizen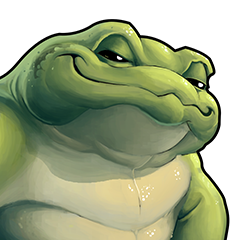 Registered: 11/25/2012
Offline
269 posts
Lombax Warrior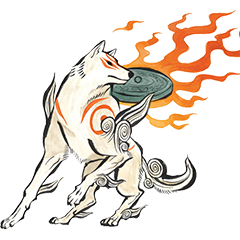 Registered: 05/21/2010
Offline
249 posts
Re: Smash < AllStars (opinion)
Mar 18, 2013
i have a wii as well and i personaly loved Brawl the most out of the Smash series. like a lot of other ppl, i did compare All-Stars to smash but after playing it more, they aren't all that comparable. however, looking at your list, there were a few things i didn't agree on. those are you opinions so i am not saying you're wrong, i just have a different outlook:
1). kills can still be stolen. you build up a meter on one enemy and another opponent came come from nowhere and kill that person in that since. its happened to me and i've done it.
2). All-Stars has more balance for supers but majority of the smash attacks were actually dodgeable, especially Marth's
3). i have seen combos in ALL smash games. as the percentage goes up, you adjust to the knockback and can still pull off awesome combo dependingon the character. i think Marth had the most recognizable combos but i saw alot of marth players.
4). i knew more nintendo chars b/c i grew up with nintendo. i recognized majority of All-Stars but not as much as nintendo. but your point is valid and i get what you're saying
5). valid
6). EXTREMELY VALID
7). i stil prefer a GC controller, that feeling but that's personal preference
8). good thing and bad thing for me. it adds longevity tothe game and replay value but i hate spending more money when i paid 60 bucks lol
9). the characters were just left out, doesnt mean the game was unfinished. i personally like some of the choices they made...except for Roy. coulda left him in
the story, yea, Brawl had a handle on that but that game was in development for a good while, so they were able to flesh something out i guess. for All-Stars, i do love the tutorials they have for each character so you can learn their moves and combos and such. it help me adapt to the game quicker and easier imo
i respect your opinion because i get what you are saying. personally, i still have to say i like Brawl more than All-Stars but who knows, that outlook will probably change for me in the near future. the mechanics are different so that's part of why i find All-Stars really enjoyable.
Hekseville Citizen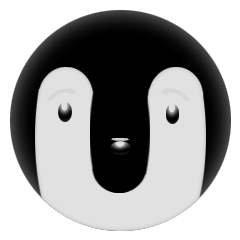 Registered: 07/16/2012
Offline
302 posts