Reply
Topic Options
Mark Topic as New

Mark Topic as Read

Float this Topic for Current User

Bookmark

Subscribe
Highlighted
Skyrim/ LAIR/Spyro map & charachter idea
[ Edited ]
7 replies 1072 views Edited Jul 11, 2012
Hey guys, I would love to see a stage of Skyrim with dragons, and maybe the dragonborn as playable charachter. Imagine shouting FUS RO DAH and killing somoene, or a beautiful mountain stage of Skyrim with a dragon in background fighting against Spyro. Maybe adding the dragonborn in the game, he can use his magic powers, crossbow, sword, and most ofl his other gadgets he has in Elder Scrolls V Skyrim. Skyrim is one of the most loved games of 2011, and this will drag a lot of Elder Scrolls fans over to PSABR. I think it would be a smart move by Superbot to include the dragonborn, map of skyrim, and items of skyrim in.
I also thought for the map it could be the highest mountain in the game where you go to go fight against Alduin for the first time, or maybe a more beautiful mountain and you see far away a dragon from skyrim fighting against Spyro (if they don't get Spyro they can use a dragon from PS3 exclusive L.A.I.R (or if Spyro is a playable charachter) . and then they can have Spyro theme http://www.youtube.com/watch?v=-rn6njXcQ5g or L.A.I.R. theme http://www.youtube.com/watch?v=Qhy2hCcCQ8w play for a moment. as the players play for a longer time, the battle comes closer and the dragons interacts with the players on stage spitting fire on the map, and at that moment you hear the epic Skyrim theme kick in: http://www.youtube.com/watch?v=2-_g8NZr1tA . When the dragons are fighting far away, you can see some giants walking in the back of the stage, and wild animals as you can find them in Skyrim.
What do you guys think?
Put Sephiroth in PlayStation All Stars Battle Royale
HighFlyer_15
Uncharted Territory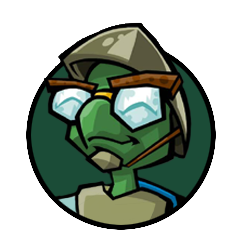 Registered: 06/13/2012
Offline
1329 posts
Re: Skyrim/ LAIR/Spyro idea
[ Edited ]
Jul 10, 2012
I've been asking for dragon from Lair since first announced, but it's such a lost cause that I stopped shortly after.
A stage with it would be pretty cool though. Dragon hazard ftw.
But sadly I think your idea is a little bit too epic? Would be cool stage though, but without all the Skyrim stuff, since that won't happen.
Re: Skyrim/ LAIR/Spyro idea
Jul 11, 2012
Nobody expected Big Daddy either.
I for one doubt Dovahkiin is in, but I think it is a possibility and would be a great character to have. A HUGE range of attacks and shouts as Supers.
Re: Skyrim/ LAIR/Spyro idea
Jul 11, 2012
Why wouldn't Bethesda let Sony have Dragonborn. Really, apart from the exclusivity deals for DLC, Bethesda has never been against Sony or Playstation.
Iceman_Nightmare
Lombax Warrior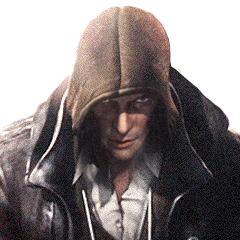 Registered: 01/04/2012
Offline
227 posts
Re: Skyrim/ LAIR/Spyro idea
[ Edited ]
Jul 11, 2012