Reply
Topic Options
Mark Topic as New

Mark Topic as Read

Float this Topic for Current User

Bookmark

Subscribe
Sir Daniel Fortesque Tips
[ Edited ]
2 replies 455 views Edited Nov 25, 2012
Well fellow heroes of Gallowmere, it's time to rise up and make sure not to fall at the first charge. This is just something I'd like to start to hopefully have people share tips and tricks with Dan.
I've not seen too many Dan players in action myself so hopefully this will bring out some more discussion about him in game.
From what I've got from him so far he's fairly sluggish with some slow moves but can build meter quickly if used correctly. One thing to note is Dan is pretty dominant of the air, both on the ground and in it with a variaty of angled attacks and ways to keep himself in the air as long as he can to avoid hazards and supers on the ground, if it hits a grounded opponent it will cause a stun letting Dan get a free combo back against his attacker.
His use of his Axerang, Arrows and Chicken wings can make his opponents think twice of approaching him from above or trying to get to higher places by wall climbing. Axerang is pretty important for helping Dan out of tough situations as it can cover him as he advances on the ground and should he get hit it can interrupt the opponents combo as it returns back to his body.
While Dan has air time he should nearly always try to get his sheild out since it slows his fall down to danger and gives him a relitivly safe place to draw it out due to slow startup time. Using a mix of Dragons Potion and his Skull hand attack Dan can net some free meter and give his opponents a deterent for stayinf under him too long, Dragons potion will also destroy things like Nathans Barrels that would hit dan as he lands normally. Especially with his lovely Air Downward Square which has the potential for a stun allowing Dan a free combo once he lands, with decent range it can also mean even iif they can't be combo'd Dan can hit opponents to land safely on the ground.
Dan's all about ground to air mixup, once he starts juggling his opponent with up square this can set up for a throw if the opponent chooses to just land infront of him, extended the combo with another slash, trap his opponent trying to escape using an arrow which can land him a free level 1 or 2 at certain ranges or he can chance a level 1 super. One thing I find useful is to use his level 1 during this juggle to make the opponent think it only comes out in one direction so that when you try the juggle again later they will try to go behind Dan as they fall which of course means Dan can just hold back during the Supers startup to catch them trying to escape.
Sorry for this being a lot longer than expected, these are just some little tricks I've found with the undead hero. I'd love to hear any other Dan players suggestions and tips wether it's against specific characters or just a good all round trick they think is effective
Uncharted Territory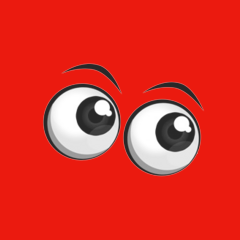 Registered: 08/12/2012
Offline
1411 posts
Highlighted
I Only Post Everything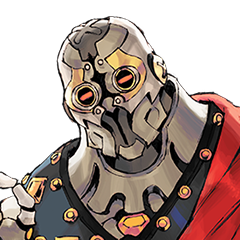 Registered: 10/07/2010
Offline
1169 posts