Reply
Topic Options
Mark Topic as New

Mark Topic as Read

Float this Topic to the Top

Bookmark

Subscribe
Highlighted
Sir Daniel Fortesque Overview - My thoughts
[ Edited ]
24 replies 829 views Edited Sep 2, 2012
I've played all the medievil games when they first came out. Here is my take on All-Star's Fortesque.
I'll be going through his appearance and moveset. Keep in mind that this is speculation as I have not played All-Stars yet.
First I'll address the issues some people complain about:
- He is in his Ressurection appearance
- He is too slow
- This is not Dan because of etc. etc.
- He is not an All-star
So far these are the only issues people point out with Dan. Here is my take on them.
Fortesque's armour is actually made up of both his Mediebvil II and Resurrection counterpart if one looks closely.
- His breast plate, shoulder guards, jock guard, gloves, and coloured iris eye are from Medievil 2
- Everyithing else such as his waist belt, skull, exposed ribs, knee guards, leg armour and boots represent his Ressurection look.
Everything about the All-stars character's appearances are based on their most recent looks with some added flair). Some created as composite characters, some in their most recent adaptation. To me, this is a nice touch blending both sets of armour together to give a more updated design. While I do like his classic look, they could always make another armour set for him which is no big deal. I don't see why people complain about his cosmetics. Superbot actually tried to blend both versions together to please both fans of teh old and new. They could always make a classic version.
Some people Say Dan isn't Dan for his goofiness and overall characterization of the resurrection series. To call yourself a Dan fan is seriously waning now. Dan was goofy in every single game and people loved him for it. Most I've seen only really dislike the reboot itself and not the character. So why hate based on his remake and not appreciate what he's done out of his whole series? Did you expect him to be a serious? Because the only times he was ever serious was few and far between (Mostly shown in when worrying for Kiya and later on when she died. Dan was hell-bent on slaying Jack The Ripper willing to go back in time to stop him. One of the few times he was actually serious.) If I can use a few examples from the classic, Dan was pretty goofy whilst attempting to outrun a dragon. Not to mention his really loud gulps every time he was scared of something. He was like that in every game. Pulling a worm out of his eye? Putting his head on a hand? His small skull on a gigantic boxer's body? That was goofy and creepy, which was awesome. That was Dan in both versions. The only other difference I see is Al-Zalam, which seemed to be one of the biggest reasons some fans did not like resurrection. Also... did anyone noticed he's not even in his move set? So why even say he's the strictly his resurrection look? If I recall, Nathan Drake was treated the same way in both his appearance and moveset. And yes, Kratos is a composite as well.
And finally, one of his biggest complaints... his... speed?
Dan was always of average speed. The only time I recall him ever being speedy was his daring dash move. That was the only thing that gave him a speed edge. His running was average at best, that is why he had acrobatics to be more agile which Superbot implemented in the game. His speed is only a factor in his daring dash and dodge moves. As for his attacks? I personally don't mind. Especially with that large AP gain. It's to help balance him out with the rest of the cast, not to mention you can only have so many "Fast swordsman". Keep in mind he's not a cyborg ninja. To further delve in on hsi attacks:
He retains all of his moves from the medievil games.
- His two-slash and stab combo
- His most famous move, the charged spining slash attack
- His double-handed downward strike.
- His air-hammer ability in the Medevil II design (without shockwave but the effects in stunning opponents are in spirit.)
- His axe's boomerang ability
- His magic longbow only firing in an arc. It was ALWAYS like that. And as an added bonus, the arrows explode on contact. Like in every other game.
- His infamous Chicken Drumstick (I currently haven't seen just what it does but I assume it acts as a grenade instead of an instant-kill for All-stars.Either way, it's still his weapon.)
- People don't recognize the broadswoard. It's his Resurrection broadsword design. The only resurection designed weapon in his moveset. How people confuse it with his small sword is beyond me.
- His dragon potion. He drink it to breathe fire. He's had that in both versions of Medievil and Resurrection. With a minor difference. Dan must drink the potion to obtain teh armour whilst in Resureection he just acquire's the armour. They took this idea from his CLASSIC version. And he throws it instead, which would be the actual effect had he spilled the potion at any time. That was a bit of artistic license by Superbot but it's appreciated.
- His Dan hand. the Medievil II move that made Dan have the ability to remove his head and place it on a nearby head to access area's unaccessable the first time. For the first time in any game the Dan hand can STUN opponents. I the old game, Dan Hand couldn't hurt anything at all. I don't see why anyone would complain about this, if anything it's an improvement. I'm also baffled by people that say he never had this move. They never played the sequel obviously.
- His Daring Dash. The one move in his entire arsenal that provides a speed boost while also summoning his golden sheild. A sheild that blocked almost everything in his old games. This move remains to all versions of Dan. I don't see why people can't see the use in atking advantage of his sheild dash to aquire more movement. Isn't that what most medievil players did in the old games? I clearly remember spamming his daring dash to get through a level quickly as well as to gain a speed advantage in fights.
Supers:
- Lightning. He's had this move in every game and some people requested for it to be a super.
- Chalice of Souls. Once again, in every game and one of the more unique supers featured. "The seek and destroy finisher"
- The Anubis Stone. Featured in Resurrection. Now, I don't know if you know this, but the Anubis stone was initially to be included in the classic Medievil but had to be cut due to time constraints. So instead they implemented it in the reboot. May I also mention that this is also a unique super?
Looking at this, Dan is definitely still Dan in all shape and form. I also noticed he has the most emotions in his animations compared to most of the All-Stars cast in the game. Mostly likely because he can't say much but mumble. Heh. He was always goofy, but was still ballsy enough to take on all of Gallowmere's horrors no matter what Zarok threw at him. That is why Superbot made him a powerhouse. We needed someone to stand up to Big Daddy and it was quite clear that Dan made the perfect candidate. May I also mention that Dan, a skeleton, was able to lift a Gatling Gun and actually RAN AROUND with it without so much as a grunt? He has superhuman strength as it would seem from Zarok's enchantment. We needed a powerhouse slayer, and that is what Dan essentially is. He was made to kill large opponents and he's done it many times. I appreciate the turn in sacrificing a little speed to add more kick to his moves. All of these things listed in this journal add up as to why I'm baffled at what some people seem to be complaing about and having to "cancel their preorders" just because the character was supposedly "ruined".
Another thing that baffles me is that some people didn't consider him an all-star. He's a 1st party PS1 character, something fans have been clamoring for since All-stars was announced. He has at least three games. Most people who have played his games love or at least acknowledge him as a legend when PS1 is brought up. In fact he was one of the most highly requested classic characters beside Crash, Spyro, and Cloud. How does he not equal an All-star?
Superbot combined Dan's best attributes and implemented them into a solid moveset made to control space. Characters that control space are one of the most frightening characters to be on the opposite end of. And control characters are few in this game. I welcome Dan as an addition and I'm proud to see that he earned his spot in the up and coming All-stars. So far he's brought a new approach to the table. People were waiting for an updated Dan. Well here he is. I know I'm happy.
And for those of you who say "You're not true dan fans because blah blah" that is very disrespectful and it's also one of the reasons why some people don't appreciate certain fanbases. So if I like this Dan. Does that mean I'm not a Dan fan just because he's not strictly the classic Dan? For a game that celebrates Playstation's past present and future, it's supposed to sink in that every version of all characters are implemented in the game are in some form or another. But instead of looking at it that way, they only see it as strictly advertising which isn't fair to say the least. Superbot is trying their hardest to make a great gaming experience. They're trying to accomplish something dreamed about for 12 years! I know several people on ths forum have some high standards, but keep in mind they can only do so much and showing some appreciation could possibly make things better in the long run. I'm not saying love everything they do, but at least be open-minded about it. Just like other people who've said it before me. This is for the fans, and Superbot is giving their all.
BEYOND!
HighFlyer_15
Uncharted Territory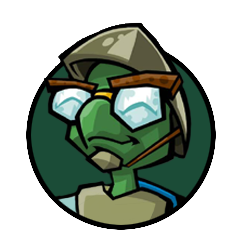 Registered: 06/13/2012
Offline
1329 posts
Uncharted Territory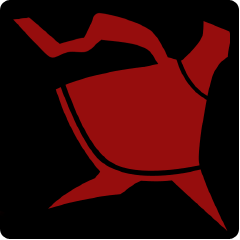 Registered: 02/02/2010
Offline
1807 posts
Re: Sir Daniel Fortesque Overview - My thoughts
Sep 2, 2012
---

HighFlyer_15 wrote:
At one point Nariko is trapped in black goo by an attack done by Sir Dan.
Any idea what that is?

---
That evil coles attack its little sporesd from infamous 2 that he can summon
fabsta1994
Uncharted Territory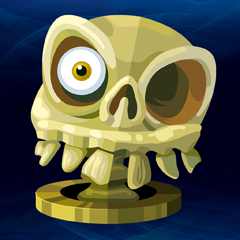 Registered: 07/10/2012
Offline
1360 posts
Re: Sir Daniel Fortesque Overview - My thoughts
[ Edited ]
Sep 2, 2012
Uncharted Territory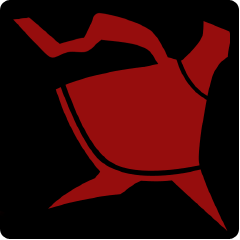 Registered: 02/02/2010
Offline
1807 posts
Re: Sir Daniel Fortesque Overview - My thoughts
Sep 2, 2012
My bad theyre called spikers not spores, in infamous when he spwns then they apear in thoses black blobs before coming out.
Uncharted Territory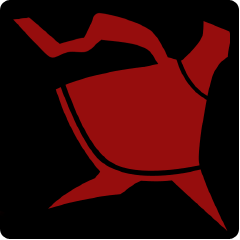 Registered: 02/02/2010
Offline
1807 posts
Re: Sir Daniel Fortesque Overview - My thoughts
Sep 2, 2012
Guys evil cole doesnt have mines -.- they are spikers
JJWheatley
Hekseville Citizen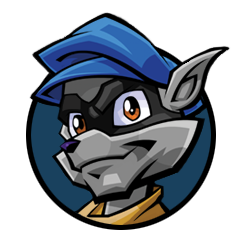 Registered: 08/02/2012
Offline
333 posts
Re: Sir Daniel Fortesque Overview - My thoughts
Sep 2, 2012
Brilliant overview, kudos for you! I agree with all your points and I agree Dan looks so unique and I am definitely looking forward to playing as him.
SniperWolf323
I Only Post Everything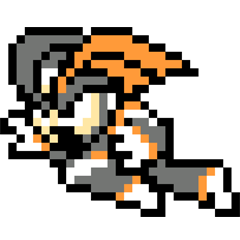 Registered: 07/22/2009
Offline
949 posts
Re: Sir Daniel Fortesque Overview - My thoughts
[ Edited ]
Sep 2, 2012
you sir missed the point, not complaining about his goofyness. His speed, he is really really slow, all of his moves. If you ever played medievil 1 or 2 and done his shield dash and then looked at this game and said his move dash in this game is the same speed and medievil 1 and 2, than there is something serong with your eyes. In his psp game they even slowed him down emmensley, thats one reason why he is based off of his psp game.And that potion weapon he uses doesn't shoot fire, no the potion he drinks gives him dragon armour which gives him the ability to breath fire, so right there they screed up bad. He looks exsactly like his psp counterpart, to the TEE, his weapons, EVERYTHING. And his specials are crap, because his lvl 1 super, the lightning move does not work like that, he holds it in his hand up high and is ZAPS people, while he takes damage everytime it zaps someone, enemies don't run into it to get hurt, like they show in this game. His lvl 2, what the **bleep**, the challace does not spawn ghosts, it releases skeleton warriors who fight for sir dan, not ghosts. And his lvl 3 is based off and item that was ONLY his is psp game, because his psp game is a remake of the first medievil, and that item was cut from the original psone game. So again sir dan is slow, not like his original apparance, exactly like his psp game, which barley any medievil fan liked. Specials are messed up, they could of had better ones. Case in point, he is EXSACTLY like his psp game, dont get me wrong it is cool they have him in here, they just **bleep** on him that's all!
Omar - "what are you guys doing? Why did you get rid of crash!"
Game devs - "we wanted to put in evil Cole so we had to get rid of everyone else the fans wanted"
Omar- "Oh nice, good idea. I didn't think of that"
Re: Sir Daniel Fortesque Overview - My thoughts
Sep 2, 2012
Informative Read.. I like his Bow Move and seeing his other attacks he has really good range for a close range character, and can build his supers pretty fast. I really like His Level 2/3 I think his level 1 range is pretty bad and your lucky to get more then one kill.. 2 looks really good make sure people are above you and you can get easy 3 KOs..
Overall I am really happy in what Superbot has created for the movesets and supers for the characters, A lot of heart and dedication went into every character they designed and with the 20 revealed I think everyone will be fun and unique to play as..