Reply
Topic Options
Mark Topic as New

Mark Topic as Read

Float this Topic for Current User

Bookmark

Subscribe
Highlighted
Sir Dan is powerful
30 replies 1523 views Edited Apr 13, 2013
i would like to speak seriously about sir dan, i don´t know why all say "sir Dan sucks" he is a great character if you know how to use him, but is very hard to be a master with him, I've played as him 6 months ago and he is my only main, well i know his supers sucks but his moveset is beautiful and his speed is fine.he doesn't need to be faster, and i would like to say...I can beat squaretos,squarereidens, and coles, i don't know why people say is imposible to win with him,but is a bit difficult beat him for his stupids kill comfirms, oh also i would like to talk about his moves,i use very much is dumstick, the axe and the green hand, they are so practical , and his foward square is cancelable in the floor, unfortuneately he doesn't have many combos but is AP is very good and his dodging is very fast.
but i hate some people saying his moveset is horrible, no, he is a good character like heainchi or jak , you only need practice a lot with him to be a master.
now the supers... oh i don't like his super 3 is very slow and you can dodge very easy (probably is a glitch), well his super 2 is regular because the orbs are very easy to dodge too, and his super 1 well is not very good but more useful than the super 2 and 3.
and finally i have to Sir dan is only for true players, but also is very fun play as him, and if you play very well with him, you always win agaist kratos or raidens.
sorry for my english but "io non parlo l'inglese'. Arrivederci a tutti!!
Ghost of Sparta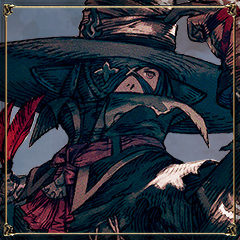 Registered: 07/27/2012
Offline
13569 posts
CyborgHippo
Uncharted Territory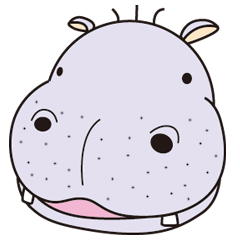 Registered: 01/26/2013
Offline
1577 posts
Apr 13, 2013
I understand what you're saying,but I don't see people saying he sucks but he's underpowered. So in reality,the chances of a Sir Daniel ever reaching the top three in world rankings is really low since there are other characters out there much much better than him.
Also his level 2 seems like the only good super in my opinion,not because of the orbs,but the laser that shoots up,just hit an enemy above you,but imagine having to get a level 2 three times just to take out three stocks on one guy.
Click click click click click click click click................... I need to get off the forums.
Signature created by GFXNinja/CyborgHippo
Apr 13, 2013
I wouldn't call him weak, I would just call him a character that is hard to be good with compared to the rest of the cast. But if everyone was easy to be good with, there wouldn't be any characters that appeal to people who like challenge and prestige.
Apr 13, 2013
Sir Dan is a great character.
When people say, "there are better characters" they typically mean there are
spammier characters. Sir Dan is slow, but if he were faster, people would be screaming
OP. He is a great Anti-air character and is the biggest troll in the game.
Apr 13, 2013
Sir Dan's ability to land level 1 kills primarily comes from his extremely diverse mixup game, which seems to be overlooked entirely in this game by a vast majority of players in my experience, not just for Sir Dan. Even in higher level play I generally see the exact same combos with the exact same start and finish, regardless of the character's mixup ability, making the player predictable, not a certain character under/overpowered. This also relates to the constant complaints as far as "squaretos", Kratos -does- use every attack button for his burst combos and has many huge weaknesses to exploit, if you have trouble with him it's because your opponent is either better than you, you need to practice against Kratos, or your character does not perform well against Kratos, which goes back to practicing the matchup or switching characters to counter him if his use is truely abundant. You are not, however, losing because he is inherently more powerful than the rest of the cast.
I already won playstation allstars. I got the gold medal in iggy slaying. No do overs. Did Nancy Kerrigan get a do over when she only got silver in figure skating? Nope. Did Romney get a do over when he lost the election? Hmm... Nope. Does iggy get a do over when he got HEIHACHI STOMPED? Hmm... NOPE! LOL.


http://imgur.com/m1bOUfF
Apr 13, 2013
SIR DANIEL IS NOT A GOOD CHARACTER, HE IS LOW TIER AND WILL ALWAYS BE LOW TIER. GET THAT THROUGH YOUR THICK SKULL AND STOP MAKING STUPID THREADS.