Reply
Topic Options
Mark Topic as New

Mark Topic as Read

Float this Topic for Current User

Bookmark

Subscribe
Highlighted
chunky_shtew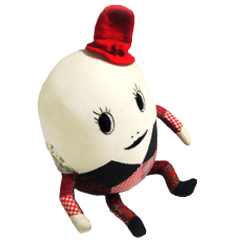 Offline
Re: Sackboys Combo's Are Broken post-patch
Any other characters that Sackboys combos work on? Or still just Sweet Tooth? They don't work on Kratos, Raiden, Jak, or Parappa from what I've tested. I really hope they fix this so that he can at least do combos since he lost everything else
Re: Sackboys Combo's Are Broken post-patch
Superbot really did an overkill on sackboy eh. Not only is it that his combos are broke it's also the fact that he can no longer reach level 3 in a ranked FFA ( unless the players are very bad ). What a shame.
Re: Sackboys Combo's Are Broken post-patch
Time to talk... Finally. Sack boy was murdered. Made into a **bleep**. Down4 was a bread an butter in combos. Not as a starter but in the combo itself. It was a block against other enemies so you could finish your combo. Sack doesn't get the flailing **bleep** turn aroundable chain attacks for his start up. You want a massive combo off you lead with Forward2 period. Always have. You do it from the air though and you can pull out a fast Down4 while landing... Or at least you could before this last patch. Now you land. Period. You can do a 1 attack and land or be pulling your down3 out while you land but you land and SIT! No moving arms at your side like a lost puppy dazed by the sunlight in the middle of attacking someone while you as the player are rage hitting slap happy whatever 1,1 combo is. Sack boy takes his sweet sweet time to look around( truly he looks the other way after landing for no reason at all) then pull his hands back up and start attacking. If you used Down4 your opponents can roll out of your attack and and be safe to counter while you've been rage hitting double 1 to no affect. It's pretty dumb.
Re: Sackboys Combo's Are Broken post-patch
Also... To use the pad as his go to confirm kill? That's dumb. Air forward2 murders most characters when hit in the chest. If your super low and just beast with forward2 you can catch sly copper and jak. But you have to hit them in the legs or lower. But you hit anyone else really low with sackboy you can rage click special and murder them. Every time . Hit two ppl at once you kill the first and most the time get second if he wasn't already rolling out.
Re: Sackboys Combo's Are Broken post-patch
Making the pad almost nothing and taking forever to come out was a bad move. Making cake a 25? Eh... The jam a 10 I support a 100 percent. Making it cost 750 to bubble rage. That should have always been the case. I can get lvl one still on one ap burst if forward2, down4, 1,1, hold up1, rage mash forward2 (you have to or it won't do it right all the time. You hold up1 only 1/3 of the way up before switching to forward2 mash)and depending on the character ( bulllllll **bleep**ttttt) you either mash 4 or you wait an pull back to end with 4 once they are a second away from you. You wait to long and those same characters can teleport away from the cake... Even more bull
Re: Sackboys Combo's Are Broken post-patch
All in all. They murdered him because they messed up in the first place with 600 ap lvl 3 and broken forward2 down4 repeat combo... That was a trash move set if you ever played like thAt. Toro and Coles included. No one should be able to rage the same 2 moves over and over to the Ap burst. It just looks bad. F2,D4,1,1,U1,F2,4 is a lot of moves.... From air to landing back up to air Ap burst. On characters that it doesn't work almost at all on this combo works but is almost 2 seconds slower. From the air F2,U2,U1,F2,4... It's slower that the first but now with the patch is just painful to watch as players with Keaton's eat up Ap bursts before your even into your 3rd or 4 th move... So dumb what they did to sack boy
Re: Sackboys Combo's Are Broken post-patch
I don't even main sackboy and I've done his combos. I JUST recently started playing this seriously, so I've tested out characters to see which one I liked. The combo stated in the original post still works, u just have to inch forward a bit, which is kinda dum but not difficult. Sackboy's combos aren't even difficult - this entire game's combos are quite forgiving in comparison to SF, so it's not a big deal. Go practice dante, and u will never complain about any other combo executions in the game.