Reply
Topic Options
Mark Topic as New

Mark Topic as Read

Float this Topic for Current User

Bookmark

Subscribe
Highlighted
SUSPEND/BAN Rage quitters.
31 replies 885 views Edited Feb 6, 2013
This is really ruining the game. They're in ranked and quick matches. Even if you're not the host it still ruins the game. What if somebody (usually me) is going for their level 3. Then you quit! Making it so I lose those potential kills! It's garbage! Please Sony or whoever is patching this game, add a system like uncharted 2, where if you quit, you have to wait 10 minutes to join a game. Then if you quit or sign out again its like 30 minutes. Then go up to 2 hours. Than 2 days ok? It's getting pathetic and making the game unplayable at the moment.
Re: SUSPEND/BAN Rage quitters.
Feb 6, 2013
Ok.
*Lagged out*
*Attempts to join another game*
*YOU MUST WAIT 10 MINS FOR LEAVING*
*Quits and never comes back*
Mission accomplished?
_________________
PSN = ieatglue
Re: SUSPEND/BAN Rage quitters.
[ Edited ]
Feb 6, 2013
They can't do that because people invariably get dropped for one reason or another. Every morning around 7 am I get dropped before the match even starts at least 5 times and I end up losing ranks, more so because it isn't my fault. You mean to tell me Sony should ban me?

No they can't, they have imposed a penalty already for rage quitters or people who get dropped in the game. Adding any form of suspension without absolute certainty that there is a rage quit would end up going from one extreme to the other and would **bleep** off a lot of people.
Re: SUSPEND/BAN Rage quitters.
Feb 6, 2013
On3_Tw1st3d_Guy
Lombax Warrior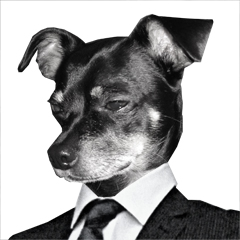 Registered: 12/07/2012
Offline
180 posts
Re: SUSPEND/BAN Rage quitters.
[ Edited ]
Feb 6, 2013
Hey vizionary2012 that kept happening to me too. Last night when i was trying to get some practice with Sir Dan on quick match FFA stock everytime the match finally started it just immediatly pops up with the lost connection to host. It was so aggrivating. Atleast its not just happening to me.
Re: SUSPEND/BAN Rage quitters.
Feb 6, 2013
They already do this with League of Legends. It strives to be a super competitive strategy game. If this game wanted to be the same, implementing this would not hurt it's chances.
SSB took a while to be competitive. If this game punished rage quitters, it would gain competitiveness much faster.
AfroGamerNinja
Hekseville Citizen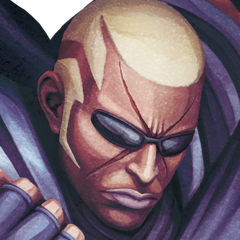 Registered: 10/23/2012
Offline
295 posts
Re: SUSPEND/BAN Rage quitters.
Feb 6, 2013
It is as if Trash Crap didn't read my post at all.
Unless:
a) This game's connectivity issues decrease drastically
b) Sony is absolutely certain that the person has rage quit
They cannot implement any kind of suspension system. Rage quitters are in the game, this much is certain but many MANY times people get lagged out of matches or just get dropped altogether. They already have a penal system in place that if you for whatever reason lose connection to the host you get dropped about 15 BP.
To make matters worse people get dropped several times without them rage quitting and still get docked points, I get docked points several times and the match doesn't even start. Rage quitters are annoying but until the game gets better in connectivity the current penal system is sufficient. People would be getting suspended/banned left right and center for things they have no control over.
Digidevil4
I Only Post Everything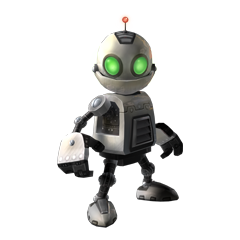 Registered: 04/28/2009
Offline
955 posts
Re: SUSPEND/BAN Rage quitters.
[ Edited ]
Feb 6, 2013
Ive said this a few hundred times and Ill say it again.
Rage quitters are not the problem, the object of the game is to have fun.
If you have alot of rage quitters the chances are you are preventing people from having fun by playing well above their capability or lamely. Dont expect someone to stick around in a match while u use them as a ragdoll for your combos and super setups.
This games needs host migration and a balanced belt system that doesnt favour spammers and cheap players.
Im going to guess you are either a very good player or a drake/kratos/sly player.
Try playing a balanced character with an emphasis on fair play then going into a game with an OP character who spams and wins for reasons beyond your control.
Other players let him gain AP because they cant block
Other players with less experience give him multikills
Other players prevent you interfering by spamming a white-out or heavy knockback move (kratos, barrels, electro roll etc).
Players gang up on you because you have the highest belt
Players with lag cause you to die.
I could go on and on.
Quitting ranked matches for the moment is almost completely justified in the case of lamers and cheap players. Players like me who play balanced characters are forced to endure match after match of worst case scenario match ups (3 -50 belt players. Win = 3 Lose = -15) untill enivitably you end up at the recieving end of a few hundred barrels and end up loosing 5 matches worth of points. It only needs to happen once every 5 matches to prevent you advancing but we all know drake/kratos matches are far more frequent than that.
If you are genuinly a good player who just wins alot then Im sorry to tell you but the system isnt designed for you. People dont like to get their **bleep** kicked, if you picked a fight with someone who turned out to be a black belt you wouldnt stick around till you were a bloody pulp. If you entered a match in Modern warfare and a single guy was on a 25 kill streak you probably wouldnt stick around for that either, but Modern warfare has host migration so it doesnt matter.
If ive interested you at all, have a read of the link below my sig, last part of the post.. thats whats needed.
---
Check out my [Moveset Creation Guide] ,my [PSASBR Wishlist]
...and my Movesets!