Reply
Topic Options
Mark Topic as New

Mark Topic as Read

Float this Topic for Current User

Bookmark

Subscribe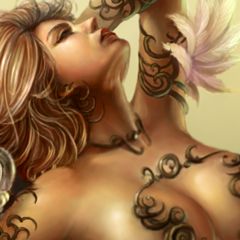 Offline
Re: SUCH a great game. SUCH game-breaking glitches.
ye, I also didnt get a belt title, and I was green in both ffa and 2v2 and it says u need to get green and above in one season -.-. also, that warping one *shivers*. I get knocked halfway across the map by someone only to be warped right back in front of them while theyre doing their super...
December 11th 2012: Went 12-0 ranked FFA. (Jak)
December 13th 2012: Went 8-0 Stock Unranked FFA. (Jak)
January 10th 2013: Sniped Asis_aka_talent into Jak's lvl 1. (Uncle Radec)
April 16th 2013: Caught parappa's lvl 2 with Sweet Tooth's lvl 1 and didn't die in the process (Sweet Tooth)
May 5th 2013: Got my Radec eviscerated by whaatxddd's radec in 1v1. Kmart, u better watch out.
Just learnt "Drake" and is now learning "Nariko".
NRe: SUCH a great game. SUCH game-breaking glitches.
Not sure if anyone else has had this problem or if it has been discussed somewhere else already but my 2v2 82bp brown belt has vanished and I now have no belt at all. Once again sorry if this has been brought up already but if anyone can let me know if I will be getting my belt back or not it would be appreciated. It would be dissapointing if all that time I put into getting that belt was for nothing. Thanks to whoever responds.
You are now aware of your breathing.... and your floating knee caps.