Reply
Topic Options
Mark Topic as New

Mark Topic as Read

Float this Topic for Current User

Bookmark

Subscribe
Highlighted
21 replies 198 views Edited Jun 14, 2012
Ring Outs were sometimes what made me and my friends scream and laugh in SSB. You lost lives by ring outs.
And to not make it too identical to SSB they took that away. None of the stages so far has shown any kind of "danger" below.
What if Ring Outs would make you respawn, while losing all your super meter. Points wouldn't be deducted, since you've pratically taken away the chance at scoring points aswell.
That would be just as bad as losing a life, since you wouldn't be able to take a life.
Just something I just thought about since Ring Outs would make stages more interesting, instead of no dangers in getting into the water, since the Shark in Sandvillage doesn't come around that fast or often.
Anyways just an idea I would like to throw out there but maybe it's just me who would miss Ring Outs
Jun 14, 2012
actually i think that's a very good idea. it could change the game dramatically. if someone with a huge lead got a ring out it could help a lot and i like the idea of the super meter being deducted. i would love this to be in the game. but i would still want stages that you cant ringouts on. that way it's a whole new twist. but maybe at sandover village if you stay in the water to long you drown. if the shark catches you then he would eat you and give you a ringout. just a suggestion but i like the idea. deducting the super meter can be a huge turning point in the game. great idea!
Jun 14, 2012
Very good idea!! I agree completely with flaming ice.. This would change the game drastically.. Or maybe you could choose to keep your super bar and lose two points.. There should be two ring out respawn buttons that let you pick..
Jun 14, 2012
i love the levels they have right now they are great. and sandover village is the perfect one for this ringout theory. and we all know that there is going to be more levels. i really like this idea a lot and honestly who knows they may use it. we can only hope i really want to see a sly cooper level.
HighFlyer_15
Uncharted Territory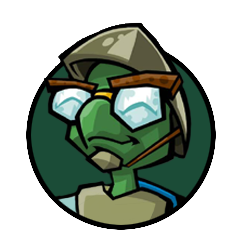 Registered: 06/13/2012
Offline
1329 posts
Jun 14, 2012
Hmm.. There IS a few seconds from death until you respawn, maybe they could add a button press system in those few seconds, which would let you determine if you wanted -1 or super meter lost.
They should definitely make more "closed" levels where Ring Outs aren't possible, but one can hope they think about Ring Outs in new ways
Jun 14, 2012
ya i really hope they do. if they don't then they cant make maps on highg places or such you know what i mean? like for instance a sly level that would probably take place on buildings or such.
HighFlyer_15
Uncharted Territory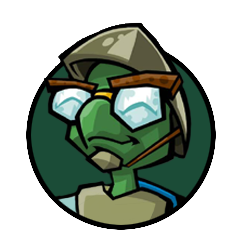 Registered: 06/13/2012
Offline
1329 posts