Reply
Topic Options
Mark Topic as New

Mark Topic as Read

Float this Topic for Current User

Bookmark

Subscribe
Highlighted
Red Belt 70 BP Radec Guide!!
[ Edited ]
30 replies 713 views Edited Nov 25, 2012
Intro
Ok so I just saw a post on that people should start posting guides on how to use their favorite and best characters so I'm doing a guide on Radec. I am currently a 70 BP Red Belt with him and the most simple thing to say is sniper rifle. His sniper is his everything although he is easily countered. Radec accels at medium and long range combat. While staying behind a medium ranged melee all star using his sniper rifle across the board or using his machine gun to aid his teammate in succeeding in completing multiple combos he is a fun character.
Defensive Mid Range Combat
Your main moves should be your sniper rifle, machine gun, and grenade launcher. Now most of the time you will be sniping across the board for a while then both enemies will come and try to attack you. Your up circle and over circle moves are very defensive and stop the enemy in their tracks just for a moment. If someone does get trapped in your up circle or over circle moves then immediately either jump up and use your angled shotgun (up triangle) or run away. Your up triangle is a very strong move to get enemies that are above you away. Your over circle move is also very good to use if you are against a wall. Along with your grenade launcher. If an enemy gets into medium range with you but not quite melee range use your grenade launcher (circle) and then they will more than likely have time to attack you. Dodge roll behind them and use your machine gun (triangle). By that time the grenade should go off and you will be distanced from them. Make sure that when you are hitting them with your machine gun that the grenade doesn't explode or else the opponent wont get knocked back.
Melee Range Defensive Combat
Another good and faster way to get an opponent off of u is to side grab them. But make sure that your back is faced to the direction you want your enemy to be blasted to. Your over square is a hit and shotgun move. This is good to get an enemy off of you if you dodge roll an attack and then they are left open. If you successfully get the opponent away with this technique then using your over triangle immediately will add to the combo and knock them away further. I would not recommend using this move unless the opponent is very vunerable because the first strike is very low and close ranged. A great way of getting distance between u and an enemy is your over square in the air. This is only good if your opponent is in the air as well as you because short hopping and using this ability wont work. Your down square move is more beneficial than dodge rolling but it is not always the easiest thing to use. You drop a grenade, turn in invisible for a second and spin a fair distance behind you. This distance is almost equal to dodge rolling. If two or more enemies are coming at you at once get the **bleep** out of there.
Long Range Combat

For long range combat you basically have one move that you need to use in a smart way. It is your sniper rifle (over triangle). This ability is your main AP generator and your bread and butter. After a short delay you will release a sniper bullet that will travel in a straight path across the board. If someone is coming into mid range with you then stop using your sniper and using defensive mid range combat maneuvers. You are able to use the sniper rifle while you are falling so making a short hop then clicking over triangle on your decent will enable you to release the bullet shortly after you land.
Specials
Your level one special as Radec is a barrage of missles that can track onto an enemy. Personally I always use my level one special when I get it and ignore saving unless I get two bars before 2 minutes. Your level two special is laser beam that quickly travels across the screen in a straight line. This is a very situational special because its duration is very quick and it is in a straight line (compared to Good Cole's). His level 3 special is amazing. He puts on a jetpack and start to fire on everyone on the map. This is probably the best level 3 super of them all because he gets a view of the entire map, there is no time waiting between shots and you can hold any button down to constantly fire.
How to Counter

Radec is very easy to counter if you pay attention to him. His sniper rifle is able to be short hopped over. Once in mid range do not try to attack him from above. A good Radec will know how to keep you off that way. Constantly dodge roll to get into melee range. Once in melee range Radec will try to get you off of him in anyways possible including you finishing a combo. If you really want to keep the Radec under control do not finish a combo because most the time, that will knock him away. Also grabbing is one of the best ways to stop Radec and to keep him where you want him. To counter his level 1 special, if it locks onto you then either dodge roll or air dodge the missles. This is very difficult because the missles are small and hard to see. They also have a good sized explosion radius so time it right. His level 2 you should never get hit by if your paying attention. Since your facing a Radec you should be constantly trying to avoid being in a straight line with him anyways. His level 3 special your **bleep**ed. That's just that. You are going to die at least once.
Summary

So in conclusion if you are playing Radec you need to know the timing on all of your abilities and stay far far away from enemies if possible. If not get them off of you. If you are fighting a Radec, avoid being in a straight line with him and short hop his sniper shot. And grab, grab, grab. Personally I do not believe that Radec is a top tier contender due to how easily he is countered. Drake is much much better for high belt fighting. Thank you for reading my guide and good luck!!
Re: Red Belt 70 BP Radec Guide!!
Nov 25, 2012
Great guide. This is exactly what I was looking for. I'll put a link to your guide in the other thread.
I had been wanting to know more about how to play Radec and this definitely helps me out. Thanks!
Re: Red Belt 70 BP Radec Guide!!
Nov 25, 2012
im a radec guy myself xD its annoying when we see some people spaming him they give a bad name for all radec users i fought several people in 2vs2 where they had like a ratchet going close to you and the radec did sniper rifle all the match and supers when he got a partner to cover him on a flat stage it becomes annoying srs i often use the combo
side square+side square+side triangle wich links perfectly and gets the oponent across the screen.
I Only Post Everything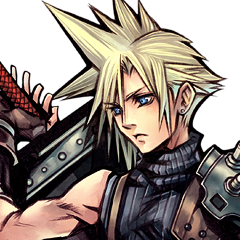 Registered: 09/21/2012
Offline
1094 posts
Re: Red Belt 70 BP Radec Guide!!
Nov 25, 2012
I main Radec as well, and this is good but there is more to add. He also has some good grab game. His down throw allows for tech chasing, and his up throw can lead into shotgun while also hitting the enemy away. There's plenty more, but I think we'll find it by just playing around with it.
You should add me, maybe we can explore together: PSN = Myztyrio
:3