Reply
Topic Options
Mark Topic as New

Mark Topic as Read

Float this Topic for Current User

Bookmark

Subscribe
Highlighted
Recoloring the all-stars, that archer
[ Edited ]
102 replies 5515 views Edited May 7, 2013
I've decided to take the promotional art and recolor them like in the game.
let me know what you think, and/or requests, I do plan on doing them all and will update the thread as I complete them
if you want this art for yourself go here
http://community.us.playstation.com/t5/PlayStation-All-Stars-Battle/My-last-post-about-art/m-p/40039...
Kratos: the biggest challenge with kratos was isolating his chains, as you could see it isn't my best work, although I have improved since coloring him. who knows he may be revisited.
Parappa: the whole reason I started this in the first place. his simplistic design made me try coloring him, and now I'm hooked lol.
Fat Princess: she was the second one I colored, she took a while and then photoshop crashed and I had to start over :/. but keeping with the simpler characters it didn't bother me too much.
Sweet tooth: the biggest challenge with sweet tooth was making his pants look dirty while still keeping the pattern, his stance was also very wide so I adjusted his arm slightly, you know, so he looks bigger.
Radec: took forever, longer than dante and I'm still not happy with it
Sly: out of all the cartoony characters he was the hardest to recolor (how the heck did that happen?) I wasn't satisfied with his size so I made him bigger (not that you guys would notice).
Drake: super easy to recolor I had him done in like 20 minutes no joke, I'm not sure why but he was just easy to work with.
Cole: actually the third character I worked on, I thought the electricity would drive me nuts but I guess I was wrong
Evil cole: there wasn't much of a challenge with evil cole, I'm just getting better and better at this
Rachet: took way too long for some reason.
Jak: he was actually fun to recolor for some reason, idk I can't describe it
Big daddy: took like 10 minutes, so I managed to break my drake record
Dante: his blue jacket took me forever, but I like the outcome
Heihachi: I apologize for the god awful design on his pants, I guess I just got lazy, although it was frustrating
Nariko: took like forever, but I'm glad I got her out of the way, whats with her feet?
Raiden: can't find hi res psasbr art of him :/
Sackboy: was difficult because I had to make his materiel canvas instead of the brown knit, I didn't think I could pull it off but I'm pretty awesome aren't I.
Sir Daniel: my favorite all-star, I had gotten so many ps skills that coloring him was a breeze
Spike: my fourth one, and a little tricky since I had to redraw his jacket (and I was just beginning (not too bad if I say so myself).
Toro: I had to add his clothes, what do ya think?
Kat: Oddly enough she took longer than I thought, but I'm glad to have finished her, although to be honest I'm not entirely happy with the way she turned out, what do you guys think?
Emmet: pretty simple to pull off, almost as easy as drake
If you want a particular allstar colored let me know
Preorders
Re: recoloring the allstars
Feb 6, 2013
Wow that's really cool.
I'd love to see some design that makes Sweet Tooth's clown tux worth dawning.

_______________________________________________________________
The future, is in the past... ONWARD, AOSHIMA!
I Only Post Everything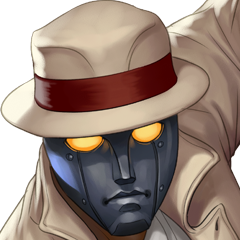 Registered: 10/24/2012
Offline
1147 posts
Strife93
Uncharted Territory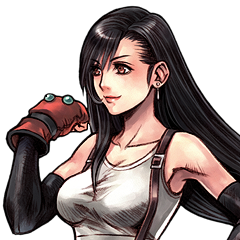 Registered: 12/21/2008
Offline
1819 posts
Re: recoloring the allstars
[ Edited ]
Feb 6, 2013
Hekseville Citizen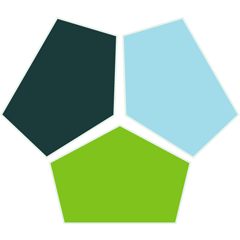 Registered: 11/10/2012
Offline
283 posts
Re: recoloring the allstars
[ Edited ]
Feb 6, 2013
I Only Post Everything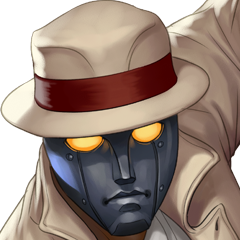 Registered: 10/24/2012
Offline
1147 posts
Re: recoloring the allstars
[ Edited ]
Feb 6, 2013
---

colombotron19 wrote:


sweet tooth will be getting the "spikes jacket" treatment

although for that reason he will be one of the last ones

---
Funnily enough, I've never noticed that his jacket has a different pattern for each palette. I rarely ever play as him though, mostly because his voice drives me to absolute distraction.
Re: recoloring the allstars
[ Edited ]
Feb 6, 2013
Thanks for doing this. I also thought it was a really dumb decision to represent color swaps the way they are in the game. It's even worse on the Vita (they use generic looking shirts that really tell you nothing).
Just look at Parappa's colors. The left half of the circle is his hat color. Okay, fine. But what about the right half? For the 1st 2 costumes it's his shirt. For the other two, it's his pants. Some consistency would help...
And then there are people like Spike with multi-colored shirts so the above criteria doesn't even apply. Showing the color on the portrait just makes things much easier.
Re: recoloring the allstars
Feb 6, 2013
Nice job! Those color circles do suck, and was one of the first things I wondered why they did it that way. Feels really cheap.
Sly should be pretty easy to to
fabsta1994
Uncharted Territory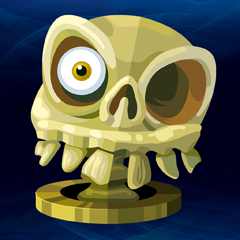 Registered: 07/10/2012
Offline
1360 posts