Reply
Topic Options
Mark Topic as New

Mark Topic as Read

Float this Topic for Current User

Bookmark

Subscribe
Highlighted
Ratchet and Clank: Strategy Guide
[ Edited ]
17 replies 2595 views Edited Nov 29, 2012
Ok before I get into this, Ratchet is my main and although I may not be the best or know everything, I'm going to try my best to help Ratchet players reach their full potential (lol)
And another thing, I don't know exactly how Im going to structure this so it probably wont be as organized as it could be
I will try to start it out simple and then I will start getting to the more technical stuff.
So anyways..... Lets get started.
Moveset:
Okay I am going to start with the basic stuff about his moveset.
Square Attacks
-Neutral Square
The Neutral Square Combo is the basic 3 hit wrench combo that he has. Its a good move to use to just get someone off of you who is just up on you. Gives a decent amount of AP too.
-Side Square
Comet Strike (Throws the wrench.) One of his most important moves actually since its essential in landing his only known 100+ AP combo.
-Up Square
Lightning Ravager. It make a sweeping motion up the screen to know opponents up in the are and is good to use when someone is above you. Also, after knocking someone in the air with it then its good to follow it up with Up Triangle to shoot the Warmonger (The Rocket Launcher)
-Down Square
Hyper Strike (Slams wrench on the ground.) I personally dont use the attack much for gaining AP but I'll get into that attack later and what makes it most useful.
Triangle Attacks
-Neutral Triangle
Sonic Eruptor (The burping creature.) One of my most reliable attacks actually. You can tap it to shoot out a little burp to kind of knock your opponent back or you could charge it up to really blast people away.
-Side Triangle
Constructo Pistol (The pistol.) Its very good at close to mid range. Start mashing it to knock players back. Its also a very effective attack.
-Up Triangle
Warmonger (Rocket launcher.) It only shoots up diagonally but it is still really effective for dealing with enemies in the air.
-Down Triangle
Buzz Blades (Blade shooter.) Shoots down at an angle and bounces off the ground. Good at hitting enemies below you.
Circle Attacks
-Neutral Circle
Plasma Striker (Aimable Sniper.) Pretty much his longest distance gun. Good for zoning.
-Side Circle
Agents of Doom (The little crawlers.) Throws out 3 little minions that go forward for a while until it hit something. They blow up when they get to a certain distance. Good for shortly stunning your opponent.
-Up Circle
Mr. Zurkon (Robot that flies and shoots people.) Bring it out just to get some chip damage on your opponents. 1 AP per hit.
-Down Circle
Testla Spikes (The lighting wall thingy.) Put little spikes down that connect to eachother with a lightning force field type thing.
________________________________________________________________________________________________
Ok so now that that is over. Here is Ratchet's most effective combo known so far. (140 AP)
Ratchet's most important known combo
Neutral Triangle + Side Square (x2) + Up Square + Up Triangle
Its quick and really easy to pull off, even in a 4 player FFA. Actually it is easier to pull of in a FFA than a 2v2 or 1v1 because its easier to catch your opponent off guard.
If for whatever reason you find it hard to hit people with the first Sonic Eruptor shot (Neutral Triangle) then start off with the Comet Strike (Side Square) instead. It still gets you a good amount of AP and I personally find it much easier to land that first wrench throw than the Sonic Eruptor shot for some reason.
Effective use of Ratchet's weapons
Sonic Eruptor
This is, to me, his most important weapon in FFA and 1v1. This is the main thing I see that Ratchets dont use much. This thing should be abused as much as possible. Seriously, whenever you have room to charge it up, do it. Ratchet is not the best up close character obviously. Its not good to sit there completely defenseless. Having that thing charged as much as possible makes it much harder for melee characters to get all up over you.
In a FFA it is extremely effective. While everyone else is fighting, stay off to the side until you charge it, and then just run in the crowd and let it rip. BAM! Everyone goes airborn. AP for days.
Even in a 1v1 it isn't too hard to hit off. Also, it makes opponents who are aware very careful to approach you.
It can even stun your opponent in a block which also gives you the perfect opportunity to follow up with the combo.
Side Square (x2) + Up Square + Up Triangle
If you land that then it can actually get you 150 AP!
It can also break alot of other attacks such as Sir Dan's shield charge and the Big Daddy charge (correct me if im wrong.) Im not sure if it knocks them back or just stuns them though.
Constructo Pistol
Really good in FFA. Just stand about mid range from the group and just start mashing. Usually you can just keep shooting it for a little bit and just knock everyone away 1 by 1. It is also a good alternate to the Sonic Eruptor if you happen to not have it charged up and you are under a bit of pressure. So if you're fighting one person then after you knock them back, I suggest you get that Sonic Eruptor charged
Plasma Striker
This is Ratchets longest ranged weapon. Its good to use when you are out of the way in a FFA and want to get some AP. Just jump up, aim and shoot. Then run in there with that Sonic Eruptor lol. Its also pretty effective in a 1v1 where every bit of AP matters. Its good to keep yourself a safe distance from your opponent.
Also its good for avoiding a lot of situations. If you jusm up high and just aim it there, you will float in the sky for about 7 seconds and then it will automatically shoot. It is helpful for avoiding some supers.
Warmonger/Lighting Ravager
Really good for attacking your opponents above you and keeping them in the air. Not much I have to say about these but just a suggestion. If you have a choice, always hit them with the Lighting Ravager first and then follow up with the Warmonger. Well unless of couse he is too far, otherwise just use the Warmonger.
Testla Spikes
This seems like a tool with a lot of potential. I don't know how to use them too effectively yet, but it is definitely good if you are focused on 1 player at the time (even in a FFA not just a 1v1). If it is a close range character you are going against than it makes is more difficult for them to get to you and you can just shoot them with your pistol or sniper..... Or you can use that time to charge your Sonic Eruptor......
Mr Zurkon
It gives very litte AP but like I said, in a 1v1, every bit of AP matters, and that can add up. The only problem I see with it is that your opponent can gain up to 40 AP on it so personally the only time I bring it out is if im in a 1v1 and Im desperatley trying to get my level 1. I wont bring it out if we are in a race to get our level 1s but if my opponent gets there before me then I bring it out.
Agents of Doom
I dont use them much in FFA but it can add some extra pressure to your opponets in a 1v1 and if you get a little stun on them then you can use the combo on them or maybe even try to land his level 1. Note that I never actually rely on that for landing my level 1 though. The timing is far too strict for me at lease lol.
Buzz Blades
I dont use this weapon much in FFA unless im on a big map and Im mainly focused on one person.... Or in a 1v1.
It gives very little AP but if you are above your oppenent then you can really annoy him buy shooting it in the air since it stops their momentum. Also if they are charging anything (like another Ratchet with a charged Sonic Eruptor for example) then it will uncharge.... Like it will throw him off so he has to charge it agian, if that makes since.
Also if your opponent is about the throw or shoot some kind of projectile then its good for stopping it from happening.
Landind Ratchet's Level 1
This is extremely important in a 1v1. I was widely thought that with the nature of his level one and his moveset, there would be no guaranteed way to land his level 1. But there indeed is. It involves the Suck Cannon. All you do is suck up your opponent, throw em at a wall, and activate. If you stand not to far but not too close the there is no way for your opponent to escape it. Not even if they delay the wake up, they will still get caught in it. And dont worry about it being too situation asince you have to be next to a wall for it to work. Its Inevitable that you guys will be next to walls at least 70% of the time in 1v1s on most maps.
Here is a video showing it (I was playing with 1 hand to hold my phone to record so that's why I do some dumb stuff lol)
Yeah sorry for the quality.....
Anyway thats how you do it. Even on Sandover you can use that method. If you suck someone in while you are on the wooden parts on the house then you can shoot them there and from the times ive tried it, it acted as an invisible wall. That doesnt work when you are on the grass though. If you throw them with the Suck Cannon there then they will fly off the edge into the water. So as an alternate you can get them near the corner and use the Neutral Square wrench combo to knock them down there and stand at the appropriate distance and shoot!
Comboing into the Suck Cannon
Some people dont make it easy for you to suck them in though. Using the Suck Cannon is extremely punishable since it leaves you completely open for a little bit.
I havent explored many ways of trying to combo into his grab, but I have found one thing. After a Hyper Strike (Down Square), your opponent will be knocked down and you have to get as close as possible before you start the Suck Cannon so they cant roll back out of it. They cant roll behind it. They can delay their wake up to avoid getting sucked in but im sure if you time it right then you can get it to work a majority of the time.
________________________________________________________________________________________
Anyway! That's all I have to say! I probably forgot something I wanted to say before but oh well lol.
I hope this can help evolve Ratchet players' strategies and techniques to help up stay on top of our game =D
Gaming Beast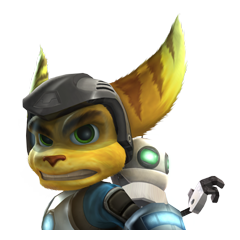 Registered: 09/09/2012
Offline
1670 posts
Re: Ratchet and Clank: Strategy Guide
Nov 29, 2012
Honestly, I never use the Sonic Eruptor, nor do I ever feel the need to. But then this may be because, rather unintentionally, I've found myself playing Ratchet like I play him in his own games, and I never used the original Sonic Eruptor in A Crack In Time either
Find it easier to break away from the fray using dodge rolls than to try and separate my opponents, personally. And then try and use distance tactics to slowly move back in and do some wrenchin'. The Sonic Eruptor just never seems to fit into my playstyle, honestly.
Hekseville Citizen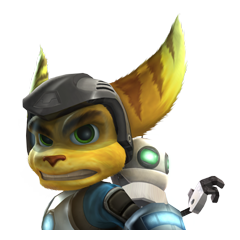 Registered: 03/09/2011
Offline
211 posts
Hekseville Citizen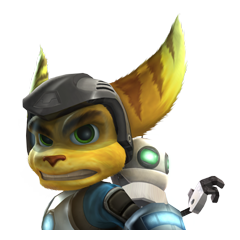 Registered: 03/09/2011
Offline
211 posts
Re: Ratchet and Clank: Strategy Guide
[ Edited ]
Dec 3, 2012
I actually really like the Buzz Saw in FFAs. It's really useful in stopping other people's combos to prevent them from getting any supers or stopping supers to prevent kills on other people. I usually end up getting to my level 1 in FFAs if we're not 1v1ing on opposite sides of the map because of this. It's great at baiting someone to come at you to stop you and then you just let all your guns fly and knock em away. And if you're really lucky, all 3 run at you and one by one you shoot them away with side triangle =D
I find that buzz saw and agents of doom while not gaining alot of AP, are great at angering your opponent(s). And angry opponents are predictable and easily baited into what you want them to do. So I find these two attacks great despite their lack of AP gain.
Uncharted Territory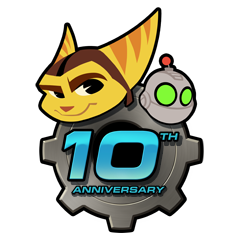 Registered: 07/28/2012
Offline
1622 posts
Re: Ratchet and Clank: Strategy Guide
Dec 3, 2012
My problem with the sonic eruptor is that if your on a level with platforms it's useless since its hard to jump and keep it charged. Also I think the agents of doom are really good in FFA I launch them out often and they usually hit someone either stopping a combo or slowing them down for a second. For Mr. Zurkon it's stupid as hell that people get ap from hitting him and it needs to be changed so they get none for hitting him.