Reply
Topic Options
Mark Topic as New

Mark Topic as Read

Float this Topic to the Top

Bookmark

Subscribe
Highlighted
Rap Battle: Cole MacGrath vs Raiden (MK)
4 replies 297 views Edited Sep 24, 2012
Announcer:
PLAYSTATION ALL-STARS RAP BATTLE ROYALE

RAIDEN

VS

COLE MACGRATH

BEGIN!

Raiden:

The Demon of Empire City

or the Saint of New Marais

Doesn't matter, good or evil

you're just ugly either way

The way you got your powers

is just a simple blunder

Got them through a huge explosion?

Ha! I'm the God of Thunder

What's that you say, Cole?

You know there's just one answer

With a raspy voice like that

I'd say you have lung cancer

You're running from some Beast

He's just a man named John

You wouldn't last a second

against the power of Shao Khan

Cole:

A Thunder God in bath robes

now, that's just a goofy sight

Prepare to face a Conduit

'cause it's Round 2, Fight!

You always rely on others

never doing your own thing

Hiding in the shadows of

Sonya, John Cage, and Liu Kang

Oh, you can see the future?

Time to face up reality

I'll call a lightning storm

before you try a fatality

You'd better not cross me

I'm not much of a hero

But I'll freeze your **bleep** with ice

that shames even Sub-Zero

(Shao Khan flies in and throws Raiden aside)

Shao Khan:

Humans call you a demon

you're just a weakling, mortal

There'll be nothing left of you

to fit through Shang Tsung's portal

You're not even a challenge

at least Kratos carried swords

Now kneel before your master

and pledge allegiance to your Lord

Evil Cole:

You want to see a demon?

No one's stonger than me

Even Sackboy and PaRappa

can send you crawling to Quan Chi

You call yourself an emperor

you're just cocky to say the least

You'd better run back to Outworld

because I have become the Beast

WHO WON?

WHO'S NEXT?

YOU DECIDE!
ALL CREDIT GOES TO: LeeHatake93
I personally think Cole Killed it
[URL=http://s854.photobucket.com/user/princedastankeizon/media/princeofpersiasig_zpsebd22603.png.html][IMG]http://i854.photobucket.com/albums/ab102/princedastankeizon/princeofpersiasig_zpsebd22603.png[/IMG][/URL]
prince of Persia moveset: http://community.us.playstation.com/t5/PlayStation-All-Stars-Battle/Prince-of-Persia-in-all-stars/m-p/38273897#M125640
Re: Rap Battle: Cole MacGrath vs Raiden (MK)
Sep 24, 2012
Uncharted Territory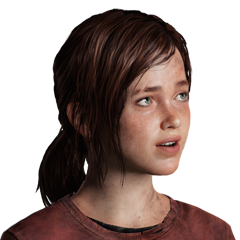 Registered: 07/16/2012
Offline
1921 posts