Reply
Topic Options
Mark Topic as New

Mark Topic as Read

Float this Topic for Current User

Bookmark

Subscribe
Raiden's infinite chain grab
2 replies 299 views Edited Dec 1, 2012
I just ran into a raiden who looked like he could do an infinite chain grab. has anyone else had this issue? I dont have footage unfortunely, but it looked like he used his stun move (may be a command grab) that leaves you in a crumple state, then does a forward dash slash that nocks you down, and then uses the stun grab and repeats. It doesnt technically gain much meter (because the grabs only knock it out of you) but that also means you cant get out of it with the meter ceiling. This is something that needs to be checked out by someone who can record.
Re: Raiden's infinite chain grab
Dec 1, 2012
I tried this out in practice against a max level CPU. It doesn't seem to be infinite as the computer was able to roll/block however there were times when i was able to keep it going for a bit. This was assuming i was doing it right. Honestly, I does not appear to be a real issue unless you primarily play 1v1, in any other mode it is nothing to worry about. Also, once you get against a wall it stops working.
Highlighted
Hekseville Citizen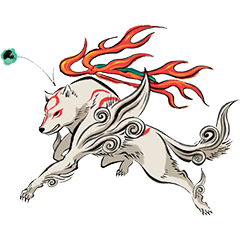 Registered: 08/09/2012
Offline
291 posts
Re: Raiden's infinite chain grab
Dec 1, 2012
It must have been lagging on me or something, cause I would block and it would still grab me through it, and I would be trying to roll, but I was in constant hitstun so it wouldnt let me do it. And he was doing it against a wall, so it must have just been the connection causing me to not be able to escape it. He did it like 3-4 time in the match, and got up to 4 rounds until my partner knocked him off me. Still is an issue if they can do this 4-5 times in a row with a character as good and as used as raiden. hopefully it was just a connection issue though.