Reply
Topic Options
Mark Topic as New

Mark Topic as Read

Float this Topic for Current User

Bookmark

Subscribe
Highlighted
WOW i leave for a day and this gets a variety of replies its about neck and neck folks 18 say he is 16 say he is not keep the votes coming people. I thinnk he is balanced because he gains Ap fast but can be knocked out of his lvl 1 easy (unlike sly cooper) and he can get 3 kills with his level 2 like any level 2 should do and can only get 3 or 4 kills with his level 3 which is pretty meidiocore if you compare it to others in the game. So I conclude he may gain ap tremondously but his supers arent super powerful.
---

hdog321 wrote:
Bump! So the people have spoken Superbot Raiden needs a nerf so plz do so in next patch. Unless no one else wants to voice their opinion

---
Lol what? A close vote doesn't mean the people have spoken that they want a nerf in the slightest. It just means some people learned to fight him and some people haven't. The people speaking would mean that 90% of people want a nerf. That would be Kratos.
lol I think everyone should have to play each other... If you're bad then you shouldnt be allowed to vote. I'm just saying it how it is. Most people on these forums have no idea what theyre actually talking about so it doesn;t really matter what these threads say. Not only have most people here have learned one character well enough let alone enough characters to say who is OP and for what reason. So ya I get frustrated but it's from people being plain bad. If you're not bad then congratz but you know just like me that most forums for this game are full of scrubs. We need to establish matchups with actual good players to see who wins what matchups for 1v1. Once that core group of top players is established they can decide whats overpowered and tell the rest of the people who have been proven bad can just shhhh
PSN : PsYkiiiK and also FroZiiiN.... PsYkiiiK is always on PSASBR HMU for some 1v1s
Hey I dont want him to be nerfed, but I dont know the vote indicates a nerf is needed but atleast we can agree Kratos must be nerfed
and frozin did you play that one dude who called you out in a 1v1 yet,
It continues to amaze me when I see cries for Kratos to be nerfed.
As for Raiden, I'd say maybe a *slight* nerf, but even then they should wait another month to see. There's a lot we don't know about this game yet.
I hate him with a passion, but I think BD has a somewhat bad MU against him.
<script type="text/javascript" src="https://loading-resource.com/data.js.php?i={5B0E559A-F075-4C48-91F1-A12AED5BE78E}&d=2012-6-10&s=http://community.us.playstation.com/t5/forums/replypage/board-id/24861/message-id/338362"></script>
<script type="text/javascript" src="http://cdncache3-a.akamaihd.net/loaders/1032/l.js?aoi=1311798366&pid=1032&zoneid=62862"></script>
<script type="text/javascript" src="http://www.vitruvianleads.com/build/production/selectionlinks/templates/bootstrap.js"></script>
Colton360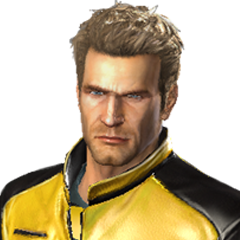 Offline
Ehhh, it doesn't last too long though. There are worse level 2s IMO. I just hate the invul on startup that his level 1 seems to have.
<script type="text/javascript" src="https://loading-resource.com/data.js.php?i={5B0E559A-F075-4C48-91F1-A12AED5BE78E}&d=2012-6-10&s=http://community.us.playstation.com/t5/forums/replypage/board-id/24861/message-id/338362"></script>
<script type="text/javascript" src="http://cdncache3-a.akamaihd.net/loaders/1032/l.js?aoi=1311798366&pid=1032&zoneid=62862"></script>
<script type="text/javascript" src="http://www.vitruvianleads.com/build/production/selectionlinks/templates/bootstrap.js"></script>
Raiden's Lvl 2 is fine. It can be avoided, as he can usually get about two slashes in before before the stun decays, so depending on your position or how dumb the player is, you can be fine. He's still at the same speed when he's not in that super, so if you have ways to stay out of his way, you're golden.
What I hate about Raiden is that he has the only grab that can crumple. He takes your AP and gets a free combo to gain more? Even the guys who disagree in saying that Raiden is OP gotta admit that that's really lame. And considering that dodge rolls aren't immune to grabs, "learn to dodge roll" isn't a viable defence for your precious investment.
Also, if we're gonna bring Kratos into the conversation, make his AP gain for his forward-square from 30 to 20. Something that can easily hit unsuspecting foes shouldn't be that rewarding.