Reply
Topic Options
Mark Topic as New

Mark Topic as Read

Float this Topic for Current User

Bookmark

Subscribe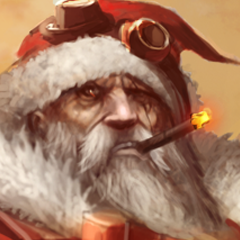 Offline
HighFlyer_15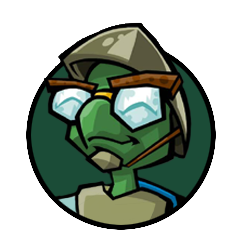 Offline
He's just too failsafe. Even more than Kratos is.
His combos never end before he has hit you 5-6 times and gained good meter for such a trivial thing to do.
He's the character that people go to if they want to win with no effort.
I don't mind playing against him, since if I lose all I have to say to that battle is "oh well, yet another person who don't know how to play any other character, because it's too hard without easy combos."
Highflyer my main is Raiden but I will happily win with a variety of others... Raiden is hard to play dont kid yourself. Stop letting him murder you. Get better yourself
PSN : PsYkiiiK and also FroZiiiN.... PsYkiiiK is always on PSASBR HMU for some 1v1s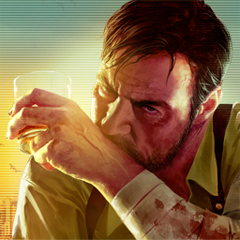 Offline
First of all thanks SuperBot for reading our feedback,i appreciate this so much!
Raiden is the most op character for me in this game,i can deal with a good Kratos player but Raiden's supers are so strong & easy to use.
Rikimaru from Tenchu must join PSABR!
I don't think he's OP and I find him difficult to use. And I like swd characters, but Raiden is just fine. If you keep complaining then get good or go home.


this is me helping
Re: Raiden Vote
[ Edited ]
---

HELLSAGENT_17 wrote:


It's not that it's dead. People are just tired of seeing the same thing everywhere.

Personally, I don't think Raiden is overpowered. My issue with him is that he can combo you into a super in many ways and combo you after a grab. That's just ridiculously unfair.

---
Tons of characters can combo or hit confirm into a Level 1. That's really disappointing to me, since SuperBot said before launch that they'd be trying their hardest to avoid cheap tactics like that. They take all the depth away from the game: you're not avoiding Supers, you're avoiding certain split-second moves. Now it's the only thing that tons of people do online.
Raiden is one of the characters I use the most. I don't want to say that I am really good but I do fine with him. I have played with a couple of people who are just better than me period. Ususally when I lose I have a partner who has no idea what to do. Like someone said in here alread is that you can counter anyone you just need the skills and sometimes the right character.
For me, I have a problem with people who have far away attacks because Raiden needs to be up close. I personally can't stand Sackboy, I know his whole character is suppose to sit in the back but his level 3 is so overpowered it isnt even fun. One time thank God I was on his team he got his level 3 before I got half way through 2 and he got 4 kills with his 3 super and still had some time left. Some characters level 3 are way too long.
Also Raiden's 2 super can be avoided pretty easily. I had people who were good who avoided me and I gave them credit.
raiden is the best character in the game. he got a really good lvl1 and the best lvl 2 in the game. furthermore his ap gain is ridiculous for just spamming sqaure also his moves got a very high priority. hes OP as hell