Reply
Topic Options
Mark Topic as New

Mark Topic as Read

Float this Topic for Current User

Bookmark

Subscribe
Highlighted
24 replies 1241 views Edited Aug 30, 2012
So im the only one that noticed this raiden does 5 sword slashes and has a lvl1 super in like 4 seconds in the match? he generates AP like a beast and his supers arent bad at all really i mean lvl 1 has good reach hits on both sides and his vlv 2 could even kill more than 3 times , he will be the Metaknight of PASBR i mean look at that 5 sword slashes and a super already?
And sir dan heavy hitter really? whats an heavy hitter, well on normal fighting games is someone slow that does lots of damage on every hit, on ssb it is someone that does great deals of % and knockback on PASBR should be someone that gains lots of hp for every hit but look he gains a tiny ammount , hitting hard on this game is nothing so you trow ppl down making them itengible for what? you will hit you after getting up and all you won was a tiny super meter, they need to nerf raiden ap gain just look for yourselves.
Aug 30, 2012
---

wobbleSPLAT wrote:
Just what we need more op threads. Guys, you haven't tried out this character yet, you can't really tell how good a character is with one video. SuperBot knows what they are doing, why can't you trust them?

---
he actually has a point. raiden got his lvl in like 6 hits and all his supers got really good range
____________________________

COME ON, PRINNY FOR PASBR!!
Aug 30, 2012
so getting a super on 4 seconds wont be op i see no char being able to pull that off raiden is fast has good supers and gains ap like a beast he does a shoulder hit attacks the guy in the air does the basic air combo and has a super how can that not be op remenber that PASBR has no air dodje that means you cant even protect from the air combo
Uncharted Territory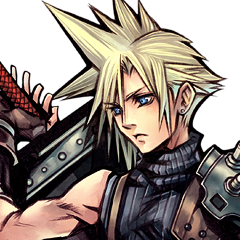 Registered: 07/19/2012
Offline
1540 posts
Aug 30, 2012
---

wobbleSPLAT wrote:
Actually sweet tooth can get a super with 2 shotgun blasts to a big group in the beta, so you can get a lev one in 3 to 5 seconds in with him (I've done it) and he doesn't feel op

---
the diference is raiden only needs 1 oponent not 3 on a corner that is a big diference really on 1 vs 1 raiden will be the ultimate char just wait and see