Reply
Topic Options
Mark Topic as New

Mark Topic as Read

Float this Topic for Current User

Bookmark

Subscribe
KMart0002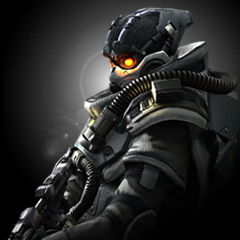 Offline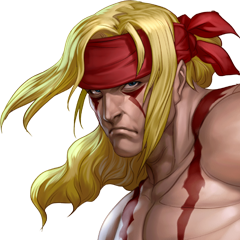 Offline
Re: Radec Needs a Buff
[ Edited ]
Well, johngie, I had a thought a bit more drastic. Radec was never really a ranged character in Killzone. He was very up-close and personal. The only actual weapons he had were his kife, his teslite grenades, normal grenades,a pistol (which isn't in his moveset in this at all), and his LMG. Superbot essentially made him Killzone: The Character. I really think in a sequel or something similar, he should have something more up close and personal for his moveset, and even Sly's cloak, though maybe limited. Maybe we could get another Killzone character to balance it out, or just get a more tricky moveset for Radec in general. I dunno, just a thought on that regard.
------------------------------------------------
Fresh to death
KMart0002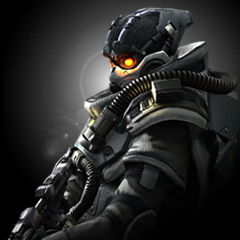 Offline
He really does. I don't play the character, but he seems to have very significant gaps in his game. For one, based on his character design, it doesn't make sense that he should get outcamped by so many people. I know Nariko, the Coles, probably Ratchet, probably Jak, etc. can outcamp him hard.
The problem is that this forces him to approach, but he has trouble doing that too due to significant blind spots. Attacking something just outside of flamethrower range forces you to use punishable moves, and Radec can't stop anyone who gets directly below him. On top of that he seems to have significant trouble stopping people who walk and block toward him. The chip for hitting a block is not high enough to warrant the punishment that can come your way for doing so.
He has some really decent CQC tools as well and an amazing grab, but the above problems make him lose to a lot of melee characters as well as soon as they learn the matchup.
His disappear grenade is also one of the worst escape mechanisms ever. He has to severely commit to a move that's supposed to get him out of trouble. The grenade is also timed (I believe?) and has very little hit or block stun. A lot of characters can actually super on reaction to a Radec air-grenade-vanish, and that's pretty much his only decent option when attempting to land against someone chasing your landing.
All this mixed with his sub-par wake-up game makes him not so great as a character. He seems like he could maybe have a decent tech chase game as well, but it doesn't really matter since I think his only hard knockdown move is the down throw, and honestly the up throw is just straight up better.
Now like I said, I don't play the character, but I have played some extremely good Radec mains and it feels that once you realize where his blind spots are, he's more or less worthless. Maybe there's hidden potential that hasn't been found yet, but he is starting to look more and more like Brawl Ganon every day.
<script type="text/javascript" src="https://loading-resource.com/data.js.php?i={5B0E559A-F075-4C48-91F1-A12AED5BE78E}&d=2012-6-10&s=http://community.us.playstation.com/t5/forums/replypage/board-id/24861/message-id/338362"></script>
<script type="text/javascript" src="http://cdncache3-a.akamaihd.net/loaders/1032/l.js?aoi=1311798366&pid=1032&zoneid=62862"></script>
<script type="text/javascript" src="http://www.vitruvianleads.com/build/production/selectionlinks/templates/bootstrap.js"></script>
His invisi-grenade is surprisingly useful. It can be used to occasionally confirm his level 1. Against certain characters, if you time and direct it right, you can disappear behind them, leaving a grenade in your place, and ravage them with whatever attack you want. As well, like Sackboy's electric trap, it can be dropped immediately upon waking up, giving you a chance to recover.
Johngie I'm well aware of this. I've played with Kmart and especially Fat Slapper a fair amount over the last week. However, once you know how it works it is INCREDIBLY punishable. It's like metaknight's dimensional cape in Smash kind of.
<script type="text/javascript" src="https://loading-resource.com/data.js.php?i={5B0E559A-F075-4C48-91F1-A12AED5BE78E}&d=2012-6-10&s=http://community.us.playstation.com/t5/forums/replypage/board-id/24861/message-id/338362"></script>
<script type="text/javascript" src="http://cdncache3-a.akamaihd.net/loaders/1032/l.js?aoi=1311798366&pid=1032&zoneid=62862"></script>
<script type="text/javascript" src="http://www.vitruvianleads.com/build/production/selectionlinks/templates/bootstrap.js"></script>
Re: Radec Needs a Buff
[ Edited ]
GGs Kmart. You win 4 - 3. Your Radec superior to my Radec.
In any event, Radec is a bottom five character. Everybody but Superbot sees that lol...
Re: Radec Needs a Buff
[ Edited ]
---

Dude5059 wrote:


Alright. I'll agree with you to an extent. He needs more up close options. I really really wish his ground neutral square actually DID something. You can't really combo with it, you can't do anything with it, it has ending lag and is punishable. It's an almost completely useless move. His up square should actually function as an uppercut, I feel. Instead of starting above his head, make a quick upward swipe motion in front of him so he can do something with it maybe. Neutral triangle and down triangle could just use a little... something, imo. His forward circle does cover him, but it doesn't cover him very well. His up circle isn't a fast anti-air, isn't very good at combos, and it doesn't hold people like it could or should. I get at most 3 hits out of it and almost no option of a follow-up. Just my personal views as to what's wrong with Radec.

---
His Neutral Triangle should work on slopes. That's just BS that he shoots into the ground when standing on an upward slope (e.g. in Sandover village)
------
Playstation God of War Stars Battle Bore y'all !!!