Reply
Topic Options
Mark Topic as New

Mark Topic as Read

Float this Topic for Current User

Bookmark

Subscribe
Highlighted
Presentation Ideas for the Sequel
[ Edited ]
101 replies 5470 views Edited Jan 30, 2016
Recently, I've been playing this game a lot with my friends, and one thing I've noticed is that while this game can be fun to play, a lot of my friends don't find it that fun to watch.
After giving it some thought, I can kind of see where they are coming from. There isn't as much visual flair as you would expect from a party brawler like this. And while my friends were able to keep track of things like who has a Super and who just got a kill, they seemed to ignore other important things like combos and the AP meters, simply because the game doesn't really do much to draw attention to those things.
So with that said, I decided to think up a few ways the developers could make matches more exciting to watch for the sequel. Let me know what you think of each!
#1 Priority: Better Tutorials explaining PSASBR's unique combat, and how it's different from (and in some cases improves upon) Smash Bros
This is, without a doubt, the biggest reason why PSASBR was such a hard sell for newcomers: its tutorials for its combat system were far, far too basic. Even the developers would agree. Day 1 forum-dwellers who watched every Omar interview understood it, but it's shocking to see how much about PSASBR's combat & meta game was left out of the in-game tutorials, and was therefore lost on newcomers:
Spoiler
You're given no sense of how powerful a Level 3 Super is compared to an L2 or L1. It's a 1v1 tutorial, so the result for all 3 Supers is the same: one kill. Getting multi-kills is arguably the biggest part of PSASBR's meter management meta-game, yet it's never mentioned in tutorials. I doubt many people even bothered with the combat trials, either.
You're given no sense of progression or cost associated with each Level of Super. In a real match, you can build up an L1 within seconds, but it could take you the whole match to get just one L3 because they're so expensive. In the tutorial, however, they're just given to you instantly, so there's no sense of time commitment. The different AP costs for each Super (L1 = 100-150 AP, L2 = 325-400 AP, L3 = 600-750 AP) are completely ignored as well, which is a huge problem. I remember this was confusing on the forums even before the game launched.
You're given no sense of how difficult an L1 is to use vs how easy an L3 is. Your opponent is standing still the whole time, so all Supers seem equally easy to use. That L1 & L2 Supers can be interrupted while L3's can't, or that L3's are used one at a time and take priority over all other Supers, are not mentioned either.

The AP Burst & Infinite Avoidance System are never covered at all in-game. SuperBot both explained it at EVO and posted it on their Tumblr...but this is really something that should've been explained in-game for newbies.
The Online Belt Ranking System was never explained in-game. Though SuperBot explained it on Tumblr, this is a costly mistake for such an online-centric game.
Various other behind the scenes details, such as the 30% Multi-Hit Bonus or 50% Blocking Penalty, are never mentioned.
Even character specific gimmicks, like how some can stick to walls, some have Super armor, or Nariko's Key Pose system, are left for players to figure out themselves.
Tutorials are crucial for PSASBR, because so many people still pick it up & expect it to play like Smash Bros. And trying to apply the Smash ruleset to PSASBR simply doesn't work. For the sequel, there should at the very least be an in-game 'How to Play' video explaining PSABSR's unique mechanics, if not an entire playable tutorial.
Spoiler
I'm still not even sure why this loading screen from the beta was taken out of the final game:
Didn't say much, but still way better than nothing.
And while you're at it, play up to PSASBR's strengths over other 4-player combat systems. For example, in Smash Bros, it's generally frowned upon that you can just wait/camp on the side for most of the match, only to jump in at the end for easy kills. In PSASBR, it's impossible to win this way, since you must fight in order to earn your kills. Things like this will help give players a reason why they should care to learn about this new system, and why they should explore it more deeply.
A few more text notifications on screen, such as hit counters ("3/4/5 Hit Combo!" etc.), and give the Announcer a few more things to say

Tons of competitive fighters like Street Fighter have these, and since PSASBR depends on combos a lot more than games that don't have hit counters (Smash), it makes a lot of sense to include them. I don't think it would clutter up the screen too much either, because if you think about it, you'll really only have a max of 2 hit counters on screen at a time since this is a 4 player brawler (if 2 people are comboing, then the other 2 have to be their victims). I think these should appear somewhere around the appropriate character's super bar, so that it doesn't get in the way of the fight.
In fact, a few more text notifications in general would be nice overall. Things like the words "Double kill!" shortly appearing under your Super meter on screen once you get a double kill would be a nice way to spice up the presentation for viewers. Or the words "Counter Kill!" appearing whenever you counter someone's Super with your own. I understand SuperBot's decision to hide the score, but at least some type of textual notification showing up when you get a kill would be welcome, even if it was a simple "+2/-1" like Smash does with its Timed mode.
I wouldn't mind the announcer saying some of these things either (having him announce all of these would obviously be too hectic, but maybe a few things like "Double Kill" would be fine). Things like these would significantly lessen the amount of times your friends would say "What just happened?" It looks like SuperBot was already investigating this idea at some point, and I can't imagine why they chose to scrap it. Some of those sound bites seem completely reasonable, like "Double/Triple Kill!" and "Player 1/2/3/4 is out!" during a stock match.
Add more audio to AP Burst & Combos to draw the audience's attention to them.
Far too many of my friends thought AP Bursts looked too unexciting, and I agree. A simple yellow flash just wasn't appealing enough. So, in addition to the hit counter, adding a cool sound effect to AP Bursts would definitely help the audience notice and appreciate them more. Also, to draw more attention to the more impressive high-skill combos in the game, the developers could take a page from Smash's book and add progressive background crowd cheering. Not so loud for the low AP combos (under 60AP), but really loud for the high AP combos (60+ AP and progressively louder the closer you get to AP burst). Remember Wombo Combo? That's the type of excitement this game needs when someone does an amazing combo (just not as obnoxious).
Make the character portraits/AP meter bigger & more interactive.
A lot of people have said that damage in this game "doesn't matter." To help show them that it does, the devs could add something as simple as having a character's portrait shake when they get hit. This idea could work well for status effects caused by items, too. For example, if someone gets hit by the Freeze Missile, that character's portrait can be surrounded by a little ice icon. Beyond just looking cool, it could be useful for gameplay too; the ice icon can act like a timer for the item as it melts away. That way players at a glance can see how much longer they'll be frozen just by looking at how much ice has melted from their character's portrait.
Also, when someone is being combo'd for a decent amount of AP (maybe 60 AP or higher) , AP meters of the attacker(s) could become slightly enlarged on the screen for a short time, to draw the audience's attention to it. So in 1v1 the attacker's meter would become enlarged, and in a 2v2 team combo, both attackers' meters would be enlarged. With these two changes, viewers will easily be able to see the impact each hit really has.
Add More Visual/Audial cues to Guard Break
Very much like AP Burst, my friends barely noticed whenever someone did guard break, because a simple yellow flash wasn't really that exciting. Plus it wasn't any different from the AP Burst yellow flash. Street Fighter IV had a really cool animation for armor breaks; you would see a small, blue shattered glass animation around your character if your armor was broken. Adding a cool animation like that (with an appropriate sound effect) to moves in PSASBR that cause guard break would be much more exciting, and would allow the audience to be more engaged with the technicalities of the fight.
Add more "Screen Shake" to highlight very significant hits

I wouldn't want this to be overdone, but I think things like guard breaking charged attacks and the final hit in an AP Burst combo are significant enough to warrant a little bit of "screen shake" just to help highlight them to the audience better.
Add a lot more color coding for characters to help players keep track of everyone more easily
Alpha-Male22 made a thread a while ago about ways to better keep track of your character on screen, and I thought these were some amazingly good ideas. One of them (color coded death blasts) even made it into the final game! Have a look at his thread to read about the other ideas too (My particular favorites are #1 and #4). In a nutshell, these would make it so that we could gather a lot of info about the match (like how much Super meter everyone has) without taking our eyes off of our player. With color coding, we could just keep track of most of this info using our peripheral vision.
Make Overtime Mode more engaging - Visually, sound-wise, and even Gameplay-wise
This is kind of a personal point, but I can't help but notice how boring overtime mode is in this game. The characters in the background of the maps just become completely static and stop doing anything. The music doesn't really change at all. Overtime should give players some sense of desperation, and I don't really think PSASBR does this well (at least, not for the audience). I'd love for tiny touches to be added, like the music suddenly being remixed into a faster version (and even faster for 3x and 4x Overtime), and characters in the background interacting more violently with each other. For example, on the Dojo stage, the MAWLR could suddenly come back to life and take on Chop Chop in the background until overtime stops. Or even better, after the Patapon take Hades down on his stage, Hades could pop back up for a second battle the same way he did in GoW3.

Also, certain stage interacting elements could be altered in Overtime to be much fiercer as well. For example, MAWLR missiles in the Dojo stage could become less predictable: their targeting reticles would flash in different places on the stage before actually landing to keep players guessing. And Hades, instead of using his slow, predictable claws, would attack the stage directly with his hands for faster, deadlier attacks, the same way he did in GoW3. Given that you have AP multipliers in Overtime, I think this slight rise in difficulty is a fair trade-off.

All of these would make Overtime feel more like "Oh sh**! It's on now!" than it does currently. And it would definitely get the audience more engaged; they'd feel that sense of desperation and pressure just as much as the players.
More Banter/Trash Talk Between Characters during the match

Right now, characters really only talk trash whenever they get kills, respawn, taunt, or pick up items. I think it would be really entertaining if they bantered a little bit when they did AP Burst combos,and when they did grabs. Not these long monologues or anything, just little one-word taunts like "Ha!" and "Gotcha!", short phrases, or even some type of attacking grunt (like the way Kratos & Dante do in their respective games). I think the more iconic phrases like Drake's "Kitty Got Wet!" should be reserved only for when he gets a successful kill, but I think the less iconic phrases like "That's gotta hurt!" and "Now we're talkin!" would be appropriate for AP Burst/Grab phrases. What would be really cool is if characters had phrases they'd say only to certain other characters (like Rivals). For example, Nathan Drake and Sly could tease each other about who's the better thief. and would have specific AP Burst, Grab, and Kill phrases just for him. This would make rivalry matches much more entertaining!
Community Suggestions - These are suggestions made by others in these forums. If the idea was suggested in another thread I'll include a link to it as well. I most likely won't be able to add all community suggested ideas to the thread, but I'll try to add both the most popular and Kudoed ones to the OP, as well as the ones that I personally think deserve more recognition. So keep the ideas coming! If this thread gets popular enough, we might see a lot of these appear in a sequel!
ItsLuigiTime - Animated Character Portraits on the Character Select Screen

This idea came ftom ItsLuigiTime's thread, and there's even some cool animations to go with it (check out the thread to see them). I think this is a great idea; we can pretty much all agree that PSASBR's menus are what need the most work and this would definitely be a step in the right direction. Right now all we get when selecting a character is a spoken quote from each of them, but I think that, as games like Soul Calibur demonstrate, it's much more visually appealing to have some type of short animation to go with it. Great idea!
Negimafan - Item Quotes

Negimafan made a thread explaining this idea. Right now, characters speak whenever they pick up an item, but the phrases they say are generic & are said for any item. This idea aims to change that. If a character picks up an item from his/her own universe (for example, if Kratos picks up the Hermes Boots, or if Ratchet picks up the Fusion Bomb), he/she should have a specific quote for that item. It's an easy opportunity for the developers to put in easter egg quotes that fans will be able to pick up on. Someone in the other thread made a great suggestion for Drake: whenever he picks up an RPG, he should say "Just what the doctor ordered!" like in Uncharted 2 & 3!

To expand on this idea little bit, I wouldn't mind seeing characters have Map-specific quotes or taunts. Maybe Kratos could say "The gates of Hades have never held me!" as an intro on the Hades map, in reference to God of War 3.
ThatDamnNarwhal - Match the Player Icon Colors with the colors of The DualShock face buttons
This is one of those ideas that's so simple, yet so great at the same time. Narwhal posted this in this thread that instead of the (1P 2P 3P 4P) icons being colored Red, Blue, Green and Yellow, they should be slightly changed to match the colors of the Playstation face buttons Triangle, Circle, X, and Square. So basically, just change the yellow to pink! It's a small thing, but I think it would be a great change to make this game feel more "Playstation." Nice little easter egg for longtime PS fans to notice, too!
Negimafan & Seganintendoubi - Matchup-Specific 1v1 and 2v2 Intros/Outros
Both of these users mentioned something along the lines of this idea in this thread, and I agree with both of them. Negimafan said that it would be cool if certain 1v1 and 2v2 matchups had specific intros & outros, in addition to the ones for FFA that are kind of aimed at everyone. I agree: tons of fighting games have had these, everything from hardcore fighters like MvC3 to even fighters like the popular Naruto Ultimate Ninja games. The example he gave was that maybe Nathan Drake, upon defeating Sweet Tooth in a 1v1, could make a comment on how much he hates clowns during his victory screen. Same ideas could apply for 2v2, where certain combinations of characters will yield specific intros & outros. Imagine Jak and Ratchet having their own specific intro & outro when teamed up, for example. All other teams would still have a 2v2 intro: it would just be them doing their regular FFA intros & outros right next to each other in the same camera frame.
To expand upon this, Seganintendoubi also added that this game should take a page from UMvC3 and add win quotes for specific match ups. This ties back into the Drake & Sweet Tooth situation from before, and I really like it. Just to add a bit of consistency to these ideas though, I think all character rivalries deserve specific 1v1 and 2v2 intros/outros, both when they're on the same team & when they're facing each other. This would prevent any character from being left out and not having any specific intros or outros.
CressofLight - Add "Trophy" Icons to the results screen (Platinum for 1st place, Gold for 2nd, etc...)
CressofLight created a thread that included a screenshot to give you a better idea of what this should look like.

It's an awesome idea for the same reasons as ThatDamnNarwhal's. It just makes sense: Four places, four types of PSN Trophies. It's a great way to make this game feel distinctly more "Playstation."

Although I think it would look a bit tacky if we just saw a trophy image randomly placed into a character's results section. To make this subtle but effective, I think a trophy image could be put in the backgrounds of the 1st, 2nd, 3rd, and 4th place symbols. Right now, their backgrounds are red if you're anything other than 1st place, and blue if you come in first. It would be great if these were replaced with trophy images and/or colors.
Negimafan - Visible Battle Damage
This idea would make it so that characters, as they took more "damage" in a fight, their costumes would somehow reflect how beaten up and/or tired they are. Negimafan made a thread about it so go check it out. Some of the ideas tossed around were torn clothes & armor, etc. No blood though; this game should still be family friendly.

The thing about this idea is that it's pretty accurate to many of PSASBR's characters in their own games. When Ratchet gets low health in his games, his ears droop down and he runs around sluggishly. When Emmett gets low health in Starhawk, his rift pack goes crazy (I think this might already be in the game though). Tons of characters already have visible indications for damage in their games, so that should make it easy for them to be ported over to PSASBR. It doesn't necessarily have to happen for every character, but for consistency's sake it would be better that way. Nevertheless, it's an interesting idea.
Aaaaand....that's all I've got for now! Again, let me know what you think, and post your own ideas too if you have them! Hopefully Sony Santa Monica sees this and at least considers all of the good ideas in this thread for a possible sequel!
Lombax Warrior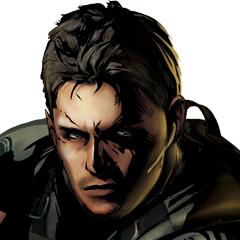 Registered: 10/10/2009
Offline
148 posts
Re: Presentation Ideas for the Sequel
Mar 9, 2013
Dude these are amazing ideas I would never think of. I love them all and think these would make the game a lot more entertaining and emotional.
Re: Presentation Ideas for the Sequel
Mar 9, 2013
I was a bit skeptical coming into this thread, but this was worth the read. Good ideas, all of them.
______________________________________________________________________________
I like to make PSASBR move-sets. Here's a few:
Never say I don't contribute: I'm The Idea Man.
Re: Presentation Ideas for the Sequel
Mar 9, 2013
Thanks you guys. I'm glad my friends and I weren't the only ones who liked these ideas!
CyborgHippo
Uncharted Territory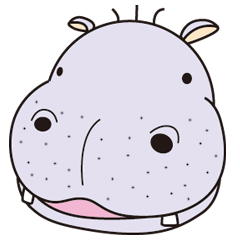 Registered: 01/26/2013
Offline
1577 posts
Re: Presentation Ideas for the Sequel
Mar 9, 2013
Maybe to make the game more fancy,making a unique meter bar for each character to similar to SSB unique symbol for each character. Kratos would be his sword,Big Daddy's would be a mini Rapture on his meter bar. It'll make the game look better and more fancy.
Click click click click click click click click................... I need to get off the forums.
Signature created by GFXNinja/CyborgHippo
Uncharted Territory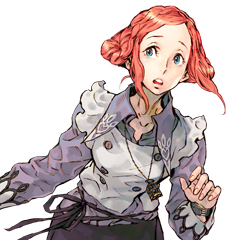 Registered: 02/29/2012
Offline
1603 posts
Re: Presentation Ideas for the Sequel
Mar 9, 2013
Gaming Beast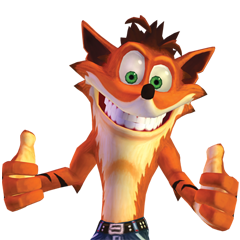 Registered: 06/07/2012
Offline
2026 posts
Re: Presentation Ideas for the Sequel
[ Edited ]
Mar 9, 2013
Dude, yes! Since the day of the BETA the overall looks, feels, and sound of the game haven't been that exciting. Although playing it is amazingly fun, watching it isn't as exciting. Every idea you threw in sounds amazing and I'd totally love to see it make it in the sequel. I'm making my own "Sequel Idea Thread" and I'll make sure to link yours in. I'd love the see these make it in.
Another visual thing is that I'd like to see the character colors be a little brighter, the red, blue, green, and yellow are a little dark.
Maybe they were aiming at the original Playstation logo colors.
They could of at least brightened it up a little.
I was also thinking, since there are four players and four unique buttons on the Playstation controller, why not make those the colors?
Anything brighter and more appealing than the current colors, especially that throwup shade of yellow.
Another thing is that I think the name needs to change and for them cut out all this tacky star stuff.
Re: Presentation Ideas for the Sequel
Mar 9, 2013
---

CyborgHippo wrote:
Maybe to make the game more fancy,making a unique meter bar for each character to similar to SSB unique symbol for each character. Kratos would be his sword,Big Daddy's would be a mini Rapture on his meter bar. It'll make the game look better and more fancy.

---
Interesting idea! I'd like something like this, as long as the meter bars don't look too disordered. If they all still looked like rectangular bars, just with different window dressing & aesthetics for each character, I'd be all for that!