Reply
Topic Options
Mark Topic as New

Mark Topic as Read

Float this Topic for Current User

Bookmark

Subscribe
Highlighted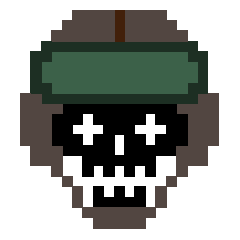 Offline
Re: Prediction of ingame Tiers
---

BladeXTails wrote:
In general terms, a Tier list is calculated by how well a character performs in a tournament setting. So if, let's say, Ratchet/s performed well in a couple tournaments in a high placement like 3rd - 7th depending on how many participants are available with said character, his placement in the tier list will be probably high.

I know some people may know this, maybe better than I could explain, but this is for those that don't know what an actual tier list is.

---
you actually put that down pretty well and now i can see how they would be judged. It seems though Kratos and Radec are top due to the info from the betas so far.
Re: Prediction of ingame Tiers
---

n0rmal94 wrote:


But won't they be changing continuously since Superbot is going to be monitoring the game when one character seems too weak or too powerful?

---
superbot are monitering the gameplay, and will be making changes untill the release
however, once the releasing is made, im assuming there will be no more balancing
the balancing they want to make from that point would go towards a sequal,
---

BladeXTails wrote:
In general terms, a Tier list is calculated by how well a character performs in a tournament setting. So if, let's say, Ratchet/s performed well in a couple tournaments in a high placement like 3rd - 7th depending on how many participants are available with said character, his placement in the tier list will be probably high.

I know some people may know this, maybe better than I could explain, but this is for those that don't know what an actual tier list is.

---
Pretty much. Tiers are based on these 3 things.
1 - Overall tournament placement
2 - Matchups
3 - Overall stats.
Meta Knight for a example. there are almost 2-4 MK that places top 8 in tounries. He has no negative matchups and his overall stats are amazing(Best recovery, Fastest Attack Speed, Best edgegaurd abilty etc) and he has tons of tech. That alone makes him s really good character thus putting him at top place.
Without those 3 you can't really make a tier list or anything. The character who you thought that was cheap may end up low tier or the character who thought who was crap might end up top tier.
Also even if Superbot is trying to balance the game there will be always tier list. VF has one and its the most balanced fighter ever
http://i50.tinypic.com/1o8x79.jpg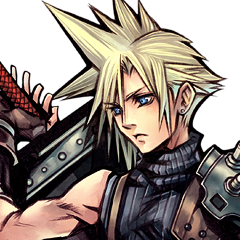 Offline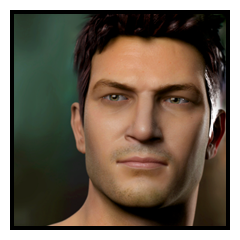 Offline
---

Blood-Knight7 wrote:


---

BladeXTails wrote:
In general terms, a Tier list is calculated by how well a character performs in a tournament setting. So if, let's say, Ratchet/s performed well in a couple tournaments in a high placement like 3rd - 7th depending on how many participants are available with said character, his placement in the tier list will be probably high.

I know some people may know this, maybe better than I could explain, but this is for those that don't know what an actual tier list is.

---

Pretty much. Tiers are based on these 3 things.

1 - Overall tournament placement

2 - Matchups

3 - Overall stats.

Meta Knight for a example. there are almost 2-4 MK that places top 8 in tounries. He has no negative matchups and his overall stats are amazing(Best recovery, Fastest Attack Speed, Best edgegaurd abilty etc) and he has tons of tech. That alone makes him s really good character thus putting him at top place.

Without those 3 you can't really make a tier list or anything. The character who you thought that was cheap may end up low tier or the character who thought who was crap might end up top tier.

Also even if Superbot is trying to balance the game there will be always tier list. VF has one and its the most balanced fighter ever

---
this guys is right, although generally its the faster players that make the top tier, this isnt always the case
the reason meta knight is at the top is, like he said, recovery and edguarding
now some people think that to make a balanced character, as they get slower, their attacks get stronger
meta night is so fast that the strong characters actually cant land a hit