Reply
Topic Options
Mark Topic as New

Mark Topic as Read

Float this Topic for Current User

Bookmark

Subscribe
Highlighted
Please take this alteration to your fighting system into consideration.
11 replies 686 views Edited Jun 12, 2012
Sorry for the length of this, but I've been reading previews and hands ons and I noticed everyone has the same issue with this game that I do.
I'll be using sweettooths megatooth as a prime example. My only issue with this game is the health system or lack there of, I have to decide whether this game is worth my 60 because I don't have alot of extra cash, and what would make this game more worth it is a more interesting fighting structure than simply building up super and win win win. Sure there's a little strategy with the whole decision on what level super you want to use, but what would make this much more interesting is if the AP system behaved some what like an HP system. I'll compare it to Sonic the Hedgehog, where you have to have rings in order to survive a hit, now I know what your thinking but that's not it. The super to kill system is still the only way to kill, BUT in order to get the kill the super has to drain all the AP from the character.
Now let's use the megatooth as an Example and compare it to the Radec Jetpack, Radecs jetpack is much harder to use, (I know because someone in Smash bros, had a similar Smash) So radecs shot can be a one hit full AP/HP drain and kill. But the megatooth is a wholy different deathmachine on it's own, auto-matic rifle huge stomp, land to air missles OMG, this should not be a one hit full AP/HP drain, it should drain one AP/HP bar per bullet or missle so 4 projectiles in total must hit to get a full kill on a player that has a full level 3 special ready, for example. The stomp should be one hit kill because it's a bit harder to use due to your lack of agility compared to other characters. This adds diversity to the gameplay as it has new intricacies such as players with varying strengths/ease of use specials, so you have to plan out your approach according to the give and take the special has. Thus not just selecting a player based off how much you like the character, but whom your fighting against and what each characters special brings to the table.
Here comes the complex, yet fun and extra-demension adding part. This part also answers a question that was raised in your head during my second paragraph. This pertains to the AP orbs, my suggestion is when a special drains your AP, your AP orbs fall out for collection by the other players in the game (They should fly out all over the map instead of one place for one player to collect all the AP) , but the player being attacked blinks for a moment(like oldschool games) and is also being knocked so he can't just collect his own AP back for hisself so easily.
Now as it pertains to the question that was raised during my second paragraph, which is "hey if specials are draining AP like HP, that means level 2's and 1's won't immediately kill a person with full level 3 meter"... well precisely my dear Watson, "so what's the benefit?", well interrupting the meter race to your advantage that's what the beniefit is. Picture this with me, Radec has his level 3 noone else does and everyone knows he's about to launch and cause devastion, what do we do stand around helpless in wait for when he's ready? NO! you launch your level 2 hit him drain his AP/HP back down to 1 so he's less dangerous, his AP flies all over the place ready for collection, thus perpetuating a fun time, and making the meter race much more interesting.
As a player who has played his fare share of one hit kill type multiplayer games, I guarantee you, one hit kills will get annoying, people will complain, if you don't have a rational way to survive them and balance them, I really like this idea.
"Like" my post if you would like this to gain positive attention from us to Superbot. Thanks.
RichYungThaBest
Lombax Warrior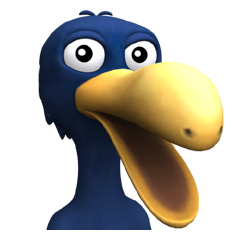 Registered: 05/29/2012
Offline
157 posts
Re: Please take this alteration to your fighting system into consideration.
Jun 12, 2012
this is actually a good idea. Are you suggesting that once you have 0 AP, then any super can kill you? That is how I picture this to work. I am also worried about the current system too. Its too simple and seems abusable.
The only issue I see, is when the match first starts. characters that build AP quickly will have an advantage(although not as large as the current system).
Otherwise, I like it. It adds complexity to the system and is a fine solution to the supers being too powerful. I am 100% with the idea, but I do see a lot of kill steals in this game. For example, 1 person can do a level 2 super to drain the AP bar of an opponent fully, then someone else can use their level 1 to steal a kill. I still like your idea though.
As a concerned consumer, I relate to how you feel. I don't want to waste $60 on a game that is going to be heavily abusable.
Gaming Beast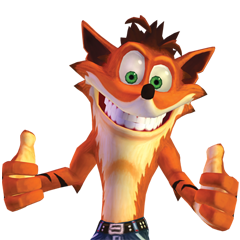 Registered: 06/07/2012
Offline
2026 posts
Re: Please take this alteration to your fighting system into consideration.
Jun 12, 2012
2nd game mode? I mean this should be first! Special kills seem like a 2nd to me. This is thorough and no faults.... except the question if your full on AP and you go to pick up more orbs, what happens? Do they add on to they next special set? Do they just go into limbo? Not adding to anything? Or are they unable to pick up until used?
Re: Please take this alteration to your fighting system into consideration.
Jun 12, 2012
Exactly! you got it. I'm not sure if under the umbrella of the current system, we can prevent the race to level 1 immediate kill scenario, I think that's up to Superbot to balance the level 1's so they are hard to connect with, so it's a "fire at your own risk of waste" mechanic also leaving your self HPless by firing off so quickly.
Please do me a favor and "like" my OP to gain it the right attention if you'd like to.
Re: Please take this alteration to your fighting system into consideration.
Jun 12, 2012
I would say limbo.. Also. what do you think about the stages traps and background character interferences being able to kill once you have 0 AP/HP. The reason, I think this will work is because it takes time for the stage traps and character interferences to appear and also they are rather easy to avoid unless pushed into, or just unaware.
Please like my OP so hopefully this gains positive attention from us to Superbot.
Re: Please take this alteration to your fighting system into consideration.
Jun 13, 2012
Like, definitely like. One hit killing isnt challenging at all, its a button mash race. There's a reason fighters have health, if they dont want to do health bars then THIS should be the way its done.
http://i45.tinypic.com/2ly1nxj.jpg
Re: Please take this alteration to your fighting system into consideration.
Jun 13, 2012
If they added that type of second mode that would please alot of those looking into this game and also so what the fans would prefer, if they would intend on making a sequel to this in the future.