Reply
Topic Options
Mark Topic as New

Mark Topic as Read

Float this Topic to the Top

Bookmark

Subscribe
Highlighted
Please explain this to me!
[ Edited ]
11 replies 277 views Edited Oct 7, 2012
http://www.youtube.com/watch?v=r6M6pg6SzVQ&feature=g-u-u
At around 4:35 he announces that you can not decide which super you use. That eliminates A HUGE part of the depth, and it makes battles stale and more reptitive.
Honestly this is a ridiculously stupid move, I hope they change it.

n0rmal94
Uncharted Territory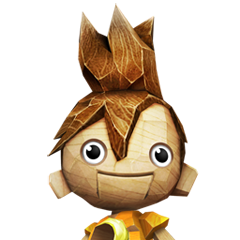 Registered: 07/18/2012
Offline
1273 posts
Re: Why SuperBot WHY!!!!???
[ Edited ]
Oct 7, 2012
No this prevent people from spamming the lv1 supers again and again. Which is good, a Sweet tooth doing his lv one twice is annoying.
"I'm watching you in the shadows........nah im right next to ya"

Ferkel11
I Only Post Everything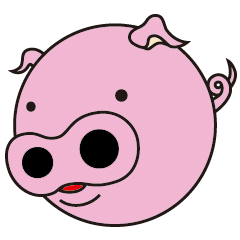 Registered: 01/06/2012
Offline
1163 posts
COS-117
I Only Post Everything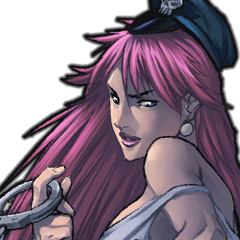 Registered: 08/10/2012
Offline
854 posts
Re: Why SuperBot WHY!!!!???
Oct 7, 2012
It's actually a good thing, it makes you use more stategy. Say I'm Sweet Tooth, and I do this a lot when I play him, you gain a level 1 super and then gain more ap really close to a level 2 and level 2 supers cost a little more ap. I will strap someone, then strap someone again, again and again. It works great.
Re: Why SuperBot WHY!!!!???
Oct 7, 2012
Re: Why SuperBot WHY!!!!???
Oct 7, 2012
You know when I was in the beta, when I missed a level 1 when my meter was almost level 2, I could still use it again becuase half meter was off. I rather not keep spamming level one's when I have a level 3 though.
DivinePaladin27
Treasure Hunter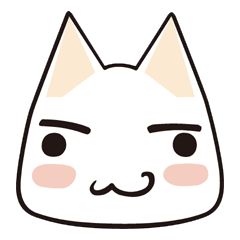 Registered: 02/25/2012
Offline
4668 posts
Re: Why SuperBot WHY!!!!???
Oct 7, 2012
You mean like how once you get a lvl2, you can't use a lvl1? Yeah, that makes sense. Imagine all the people that would work up to a lvl3 and then spam 7 lvl1s back-to-back-to-back-to-back-to-back-to-back-to-ba
ck. As it stands, the current way forces you to use it or lose it, and makes you actually put other Supers into use if you have to.
And for the record, it doesn't make battles stale. In fact, it bolstered a few matches that I played, when I had to use a lvl2 because I got too much AP from a combo, and it ended up helping me.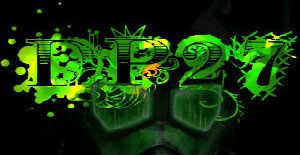 Visit PAStadium's YouTube Channel for all of your Project Axis needs!
OrderlyChaos87
Hekseville Citizen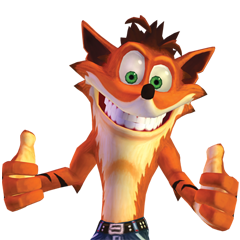 Registered: 08/01/2012
Offline
297 posts
Re: Why SuperBot WHY!!!!???
Oct 7, 2012
I think it adds strategy. You have to decide to either use it now or save for a level 2. If Raiden has 3 levels and he uses his level 1 3 times thats potentiall 9 kills in a matter of a 30 seconds because his level 1 is really good. That is called broken. Parappa's level 2 is amazing and if you have 3 levels and have a level one after he does level 2. thats only one bar to get to level 2 again. To me that is not appealing and makes the combat dull. If I have to decide is my level 1 better for me right now or should I save for the level 2 that is more appealing. It also adds to the risk/reward of using the super, if you save up for the level 2 and you miss you have to do it all over again or change up the approach.