Reply
Topic Options
Mark Topic as New

Mark Topic as Read

Float this Topic for Current User

Bookmark

Subscribe
Highlighted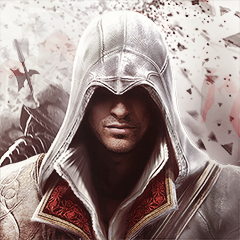 Offline
Strife93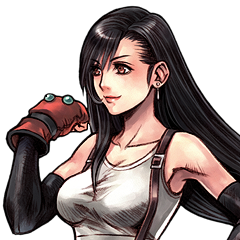 Offline
Re: Playstation all-stars battle royale Crash bandicoot DLC rumor March 17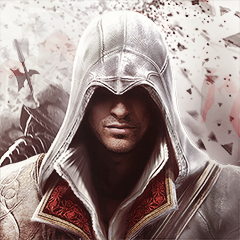 Offline
Re: Playstation all-stars battle royale Crash bandicoot DLC rumor March 17
[ Edited ]
this_is_Marko wrote:
---
Ishak125 wrote:
---
Liikemike wrote:
---
Ishak125 wrote:
---
retrosoul22 wrote:
---
Ishak125 wrote:
Poor pathetic Crash fanboys. Crash will NEVER be in this game. Activision said NO get over it.
---
Source? Because having trouble making a deal =/= saying no. So how about you just leave.
---
Source **bleep**? I dont need no source. The confirmation was when Crash didnt make it in the final roster and whenquestioned about why he wasnt in suoerbot said "because of Activision". You are delusional maybe you leave **bleep**wit. Oh yea you guys saying that they should put him in to raise popularity do realize it isnt up to them. Superbot have NO say in 3rd party characters
---
Why are you so agianst us? Like deng you going in home boy!
---
I'm not against any of you personally, i just knowthat Crash isnt gonna make an appearance. His one chance was the final roster and he aint there. Also this http://www.psu.com/a016858/Crash-in-PlayStation-All-Stars-would-NEVER-be-DLC-says-SuperBot
---
holy crap! i am so sick of people misquoting this article. Have you read it? Omar clearly says, "crash will never be DLC, he would be a FREE character". That doesn't mean that since the game is out and he's not in it he will never be in. It means if they get the rights to him later, superbot will just patch him in the game free of charge
---
Wow you have no idea how it works do you? There is no way IN HELL, crash or any third party character would be free. No way forget any hope of that because it is never going to happen. For one Superbot have no say on how they distribute or reveal their third party characters. Plus Superbot can't just decide to give something away for free that isnt theirs, thats illegal. So yea this article is all i need as confirmation, crash will never be in.
Re: Playstation all-stars battle royale Crash bandicoot DLC rumor March 17
...People don't want crash in because lots of people do? Thats a dumb reason. Sure, you got alot of whining trolls, but then again, Crash was huge on Ps1. He is an all star and deserves to be in. Yeah, if he gets in, a lot of people who were whining about it will get what they want, but a lot of people who were civil will too, and the game will boost in sales. Not by a lot, but they will raise.
Abbi200xHi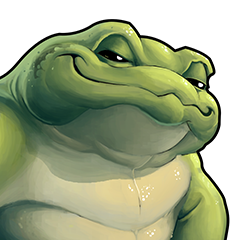 Offline
Re: Playstation all-stars battle royale Crash bandicoot DLC rumor March 17
I gotta agree with BakonKart for a second here.
I know AT LEAST!! two people who would buy the game if Crash would be in. Why? Well , they are not huge gamers anymore and probably don't care about the characters that are in the game now.
Crash Bandicoot , Super Mario Bros and all this stuff is what they played back in the day .. so yeah.
Also , Crash is just a must if this game is called "PS All-Stars"..
And even if you guys don't want / need him in this game , you have to agree with that.
(..why was Sony so stupid in the first place and sold him and Spyro.. god dayum)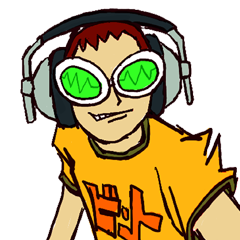 Offline
Re: Playstation all-stars battle royale Crash bandicoot DLC rumor March 17
Here's what I think about the matter, I never grew up with a PS1, I was always on the Nintendo side until the 360, it wasn't until last year that I actually got my first Sony console which was a PS3 but even before then I knew Crash was important to the PS1 because I remember back in those days, I was surrounded by gamers who had PS1s and they absolutely loved Crash, and ya know during the era of the Gamecube, PS2 and Xbox that was when Crash went 3rd party and I was honestly surprised but I decided to give the series a try, my first Crash game was Wrath of Cortex which I keep hearing it's the worst in the series, but maybe it's because I just got into the series at that point but I actually really liked that game I had a lot of fun with it, I hadn't tried another Crash game since though because if I'm not mistaken the only other Crash game that came out around that generation was Twinsanity which was only released for PS2 and Xbox so I completely missed out on that and because of it I just sort of forgot about Crash until I tried the demo for I believe the game was called Mind over Mutent or something and it was ok but not something I wanted to go out and buy.
Then there's last year when I first got my PS3 I knew I had my oppertunity to play all the PS1 classics I missed out on so I went to a store that opened up about 2 years ago in my area that sells classic games and I picked up Crash 1, 2, and 3 and I actually really loved what I played, Crash 3 especially was fantastic.
My point is as much as I've been so unexposed to Sony's consoles other than a few times at my cousin's place but he didn't have Crash, he had Croc though I remember enjoying that but anyway, based on what was around me at that time, and based on what I tried last year I think Crash deserved his spot as the face of the PS1 as people tend to claim, yeah I didn't play them back then but I'm enough of a retro gamer to where I can understand where the appeal came from especially after doing some research, hell the back of the box art for the first Crash says people claimed it to be the best platformer they've ever played, and considering what was around at the time, Mario, Sonic, Megaman, ect. that said a lot.
Crash deserves a spot in this game, as a game celibrating Playstation's history, Crash is probably the most important character to have. Again that's just how I see it.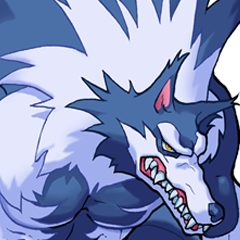 Offline
Re: Playstation all-stars battle royale Crash bandicoot DLC rumor March 17
You guys are going to be getting new Crash if any btw.
The series is getting a reboot (like DMC) and the character model and stuff has been modified. For all we know new crash won't even spin LOL.
But seriously, we have DMC dante because of the reboot and tomb raider was eliminated early on in development for allstars due to her reboot this year, so don't be surprized if the crash you get is not the crash you want.
"ZA ZA ZA ZA ZING"
Mains: Jak, Isaac Subs: Spike, Drake, Evil Cole
6 Seasons with Black Belt! (should be 8)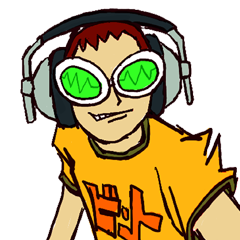 Offline
Re: Playstation all-stars battle royale Crash bandicoot DLC rumor March 17
I think the moment the new Crash was shown it was a given, honestly it doesn't bother me all that much then again I don't have as much of a history with the series but I honestly think that it's better to have this Crash than no Crash at all.