Reply
Topic Options
Mark Topic as New

Mark Topic as Read

Float this Topic for Current User

Bookmark

Subscribe
Highlighted
Playstation: The Character - Concepts
13 replies 333 views Edited Apr 8, 2013
Hey everyone!
It's me, PC_Nobia! You know, the guy who draws... Made the Kirbies... Shadow of the Colossus and Bioshock fanboy...
Anything? No? Well, nevermind.
Anyway, a while back when the game was still new and there were Blue Diamonds and 93 Strifes roaming this forum [I was a stalker, by the way] I saw a thread theorizing how Playstation would look if it was a character.
And I had nothing better to do, so I started to draw!
Primary Costume Design
I remember In that thread, the character would originally be a girl and have orange hair, that would be a reference to the original Playstation symbol. I think the shield was their idea as well, I don't know
You can notice many references on this design. For example, the halo thing on her head is from the Ps2 menu, as well as those sparkles twirling around her. The shoulders are L and R buttons; her chest has the pattern similar to the sensors behind the PS Vita [those aren't mean to be touched, though. Don't get too comfortable e.e]; among many many other things.
So, she uses the PS Move as her main weapon for square and triangle attacks.
Wait, is this a moveset now!?
Well yes, I made an entire drawing on how she would be like in the game!
Secondary Costume [Portables] and PSAS aspects
[Any similarity to MegaMan or Samus Aran is entirely coincidental]
In the game she would be basically the same size as Dante. [ignore that poorly designed Sly over there, he's out of scale]
That rectangle over there is her select screen, and below is her icon. The minion is supposed to be a human version of the Ps2, but I'll get to that later
Ok, now it's time for the moveset. This is just a basic idea, I won't list a move for every single button this time xD
DLC Costume [PS2 design] and weapons concept
The cool thing about the PS Move is that it can turn into anything! Can you guess all of these?
Now, weapons. As I stated before, she uses mainly the PS Move. The tool can assume the forms of many weapons from iconic characters, such as Kratos' Blades of Chaos, Dante's Rebellion, Sly's Cooper Cane and Cole's AMP. It can be ranged weapons as well [Bows, Shotguns, Sniper Rifles] and even acquire special abilities, like Amaterasu's Celestial Brush.
[that basically means she would be more OP than every character in the game]
Because a true Playstation rep wouldn't use common and bland weapons, don't you think?
The moveset would follow a basic pattern. Square moves are for melee weapons, Triangle moves are ranged weapons and dashes; and Circle moves would use special techniques [counter, summons, some dashes]
Ok, but what about her supers?
Level 3 Design
This is only her level 3... I can't think of anything for the other supers
And this is a pretty chaotic level 3!
It's kinda obvious, but every move is a one hit-KO xD
If you press square she spawns a giant version of a melee weapon. Can be the Blades of Olympus, the Heavenly Sword, the Buster Sword, the Keyblade or the Rebelion - it depends on what direction you point on the analog.
For the Triangle, a colossal gun appears and it shoots an energy ball forward. She can shoot it just like a hadouken as well lol
Circle moves can be charged. If directed down she punches the ground, making an explosion wave. Every other direction is a powerful dash.
[the range depends on how much you charge those attacks - Keep holding that circle button!]
So yeah, that's basically it...
How do you imagine the PlayStation as a character?
How would a humanized version of the PS1, PS2 and PS3 would look like?
Any ideas for a level 1 or 2?
Any suggestions or requests?
Share your opinions people!

= = Every day is Kill la Kill day!! = =
Re: Playstation: The Character - Concepts
Apr 8, 2013
---

HypernovaGN wrote:
*sees all weapons able to be used*
Well, **bleep**.

---
I expected that lol
They won't be used exactly like other characters. Maybe just for a square x3 combo where she uses 3 different weapons xD

= = Every day is Kill la Kill day!! = =
Re: Playstation: The Character - Concepts
Apr 8, 2013
This is one of the greatest ideas in this game's history, but only if it could be a real thing
If this were the last DLC with the PSVita as her rival (handhelds vs consoles), I wouldn't even care if we got nothing else. But again, theres like a 0.5% chance of this becoming a real thing
Uncharted Territory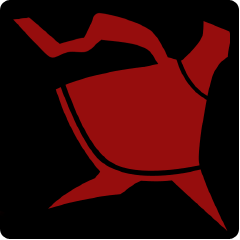 Registered: 02/02/2010
Offline
1810 posts
Re: Playstation: The Character - Concepts
Apr 8, 2013
Ithink this is amazing but I think Noire fills this spot kinda. For those of you who don't know Noire she's from Hyperdimesion.
Re: Playstation: The Character - Concepts
Apr 8, 2013
While this is a fantastic concept, I do agree that she has way too many weapons. Perhaps use weapons from PS Move games instead? That'd make more sense. Maybe a frisbee from Disc Golf (like Nariko's disc but heavier), a bow and arrow, a swird frim Medieval Quests, some magic move from Sorcery, and even some racquets and sports stuff. She could also utilize the Eyetoy's stuff.
I'm thinking for a level 2, the stage would turn into an Eyetoy level where you play "Wipe the windows" and if you wipe where players are, they die.
----------------------------------------------------------------------------------------------------------