Reply
Topic Options
Mark Topic as New

Mark Topic as Read

Float this Topic for Current User

Bookmark

Subscribe
Highlighted
Playstation All-Stars Rap Battle Royale! Spike vs. Pyramaid Head! (By Goopking)
3 replies 305 views Edited Sep 16, 2012
100% MADE BY GOOPKING OF PSASBR WIKI!
Announcer:
PLAYSTATION ALL-STARS RAP BATTLE ROYALE
SPIKE
VS
PYRAMID HEAD
BEGIN
Spike:
No more monkey business!
There ain't no escape!
I'm gonna end your world
Like the Planet of the Apes!
You're too ashamed
To even show your face!
I'm making you go crazy
Like a total basket case.
Imma go back in time
With my Time Station hub
Your dress is so fruity
You might as well join the Glee club!
I'm a much cooler character than you
When I sneeze!
You think you're scary? You have a head
Shaped like a giant wedge of cheese!

(Pyramid Head slowly enters the screen, dragging his Great Knife behind him. For about 10 seconds, Spike and Pyramid Head watch eachother in silence. Spike begins to fold his arms with his eyes closed, smirking, in sort of a "I got this in the bag" way.)
Pyramid Head: (Who suddenly startles Spike)
GET UP, YOU SISSY! (Kicks Spike onto the ground)
STAND UP AND RAP!
I'M SICK OF YOUR WHININ'.
I WON'T PUT UP WITH THIS CRAP!
IMMA RAPE YOU, YOU FREAK,
LIKE I DID TO A MANNEQUIN!
I GOT A GIANT KNIFE
LIKE A BIG WOW PALADIN!
WHAT'S UP WITH YOUR HAIR?
YOU LOOK LIKE YUGI-OH!
YOU SPEND ALL YOUR TIME
CHASING YO' PIPO! (Points to his crotch)
I'M REALLY GONNA ENJOY
RIPPIN' OFF YOUR SKIN!
IF YOU GET THROUGH MY GAME,
WELL, THEN I GOT A TWIN!
Spike:
Man, I gotta admit.
You're weaker than I thought.
You failed to kill one guy?
What? You got a sweet spot?
You're just a figment
Of some dude's imagination.
You stabbed yourself in the stomach
In some messed-up mutilation!

Pyramid Head:
YOU'RE JUST A STUPID KID!
I'M A DEMON UP FROM HELL!
THERE'S NO WAY YOU CAN WIN THIS,
YOU WIMPY INFEDEL!
I'LL SWARM YOUR TOWN WITH NURSES!
I'LL SLICE UP ALL YO' WILL!
I'LL PULL YOU OUT YO' ELEVATOR
AND DRAG YO' BUTT TO SILENT HILL!

Announcer:
WHO WON?
WHO'S NEXT?
YOU DECIDE!
PLAYSTATION ALL-STARS RAP BATTLE ROYALE
_______________________________________________________________
Playstation All-Stars Wiki! All the info you need on this game!
http://playstationallstarsbattleroyale.wikia.com
Uncharted Territory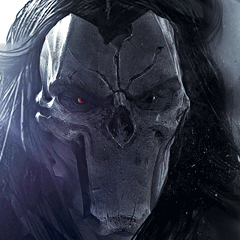 Registered: 08/01/2012
Offline
1384 posts
Re: Playstation All-Stars Rap Battle Royale! Spike vs. Pyramaid Head! (By Goopking)
Sep 16, 2012
ANIMAL ABUSE FTW
[URL=http://s854.photobucket.com/user/princedastankeizon/media/princeofpersiasig_zpsebd22603.png.html][IMG]http://i854.photobucket.com/albums/ab102/princedastankeizon/princeofpersiasig_zpsebd22603.png[/IMG][/URL]
prince of Persia moveset: http://community.us.playstation.com/t5/PlayStation-All-Stars-Battle/Prince-of-Persia-in-all-stars/m-p/38273897#M125640
I Only Post Everything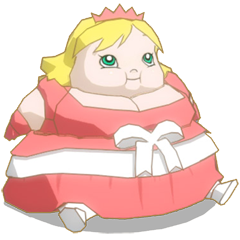 Registered: 07/16/2012
Offline
898 posts