Reply
Topic Options
Mark Topic as New

Mark Topic as Read

Float this Topic to the Top

Bookmark

Subscribe
Highlighted
Playstation All Stars Intro Video Idea
16 replies 505 views Edited Aug 22, 2012
Hi everyone, I know this isn't official and I am sorry if this is a pointless thread but I was listening to music last night and it gave me the perfect idea of how Superbot could make an awesome intro video. This is just my idea and I'm sorry if you guys don't like it. I have put it in steps including the PS logo in the case of a press conference.
1. PS Logo
2. Logos for SCEA, Santa Monica & Superbot
3. The Video opens to a Birds Eye View of San Francisco during the Chimeran Invasion
4. Zooms in to the streets of San Francisco
5. We see Sly Cooper trying to land some hits on Radec who then proceeds to shoot at Sly, As Sly runs up the street just narrowly dodging the bullets; He turns Invisible. Radec then looks in disbelief as Sly appears from behind and lands a few hits with his Cane.
6. Next, We see Sweet Tooth trying to burn Fat Princess with his flamethrower which Fat Princess jumps out of the way of. Fat Princess then Belly Bounces Sweet Tooth sending him flying into a Huge tank of Water putting out the fire on his head; Enraged Sweet Tooth pulls out his Sawed Off Shotgun and shoots Fat Princess to which the camera quickly zooms to another set of streets in San Francisco.
7. In the new section of San Francisco, We see Kratos swinging his Blades trying to kill Parappa who dodges all his attacks with his dance moves to which Parappa quickly utilizes his Skateboard to zoom through Kratos' attacks. parappa then jumps off the Skateboard and kicks Kratos in the face shouting "I Gotta Believe" (Similar to the Title Fight Trailer) before jumping Backwards to where he started out. As Kratos and Parappa run towards each other to land a brutal blow, The Earth begins to shake.
8. As Kratos & Parappa turn, We see Nathan Drake getting smashed through a wall by Big Daddy who then proceeds to swing his drill towards Nate to which he manages to dodge. Drake then quickly climbs up a broken ladder shooting at Big Daddy with his Handgun as he climbs. When Drake reaches the top, He notices an RPG-7 has been left there for Soldiers to fight against the Chimera. Drake quickly picks it up and fires at the Big Daddy blasting it through a local shop.
9. The camera then quickly zooms to the San Francisco Bridge where we see Toro trying to hit Heihachi Mishima with Punches, Kicks & an assortment of weapons to which Toro fails to succeed. Heihachi then picks Toro up and jumps into the air. As Heihachi does a somersault, He throws Toro down slamming him onto the bonnet of a Cab stuck on the bridge at the time.
10. As Heihachi lands and is about to deal the final blow to Toro, They turn to notice Good Cole leaping into the air as he fires an Ionic Vortex at Jak & Daxter who can be seen zooming along the bridge on their Hoverboard. Heihachi & Toro see the Ionic Vortex and run as fast as they can. As Heihachi & Toro get off the bridge, They look around to see Jak & Daxter flying around the outside of the Ionic Vortex on the Hoverboard where Jak jumps off into the Vortex only to emerge as Light Jak. Light Jak (with Daxter) then flys out of the Vortex shooting Light Eco Energy at Cole who shoots Electricity back.
11. As Good Cole & Light Jak duke it out in the air, The camera zooms to the destroyed building (from Resistance 2) [Skyscraper] Where we see Ratchet & Clank charging at Dante along the broken Radio Signal where the Behemoth Chimera rises up from behind and throws it up into the air (therefore throwing ratchet & dante into the air) where a huge Aerial Assault takes place between Ratchet's Blaster and Dante with Ebony & Ivory. As they start to get closer, to each other in the air, Ratchet and Dante charge at each other in the air; Ratchet with his Omniwrench and Dante with his Scythe.
12. As Dante & Ratchet hit each other at the same time, The camera quickly moves back into the streets as we see Sackboy running down the street when suddenly Spike catches him in his net. As Spike smiles thinking he has caught Sackboy, Sackboy jumps into his little portal door and appears behind Spike proceeding to then punch him in the head and use his popit to throw Spike half way across the Street.
13. Next we see two quick blurs, Until we see them clearly where it is revealed to be Raiden & Nariko who are dueling with each other All of a sudden, They hit each others swords so hard that they fly into the air, Quickly jumping into the air and grabbing the swords Both Nariko & Raiden land yet again clashing Swords against one another until we see Fire coming out of Nariko's Sword and Electricity coming out of Raiden's Sword.
14. The Camera then quickly switches to a church, Where we see Evil Cole shooting Electricity at Innocent people trying to run away when he accidently zaps one of the tombstones in the graveyard. From the Grave, We see Sir Daniel Fortesque rise up and challenge Evil Cole. Evil Cole then zooms in to hit Sir Dan with his electrified Amp but then Sir Dan raises his Shield which makes the electric backfire off Evil Cole. We then see the Two Charge at each other, Sir Dan with his sword and Evil Cole with his Amp.
15. As Evil Cole & Sir Dan charge at each other we suddenly flash back through all the other fights going on in the city and we quickly see all the fighters charging at each other and then the screen cuts to black. We then see all of the 20 All Stars staggering towards the bridge where they all fall to the ground in pain. They all look up to see 8 people facing them. These 8 are non other than, Kevin Butler, Polygon man, Calypso, Zeus, Lazaravich, Dr. Nefarious, Sephiroth & A Colossi. Kevin Butler then explains that they are there to destroy every all star. As the all stars wait for death and before these 8 can kill them. We hear footsteps.
16. At the sound of footsteps, The 20 All Stars turn to see walking towards them out of the destroyed city are another 8 characters. These 8 are Crash Bandicoot, Spyro the Dragon, Old Snake, Ezio Auditore, Cloud Strife, Wander, Ryu Hayabusa & Dart. The 8 help the others to get on their feet to the anger of the other 8. Kevin Butler then says " Fine, Let these 8 join you. Hell, Just means more of you to kill." 17. As the 8 Villains get ready to kill our All Stars; All 28 of the fighters charge towards them to which the villains charge aswell. As the All Stars and Villains collide, It causes an Explosion to which the characters disappear and the background turns Bright Blue. The Explosion then forms the title "Playstation All-Stars Battle Royale" which then becomes the title screen.
So what do you guys think? I was also thinking music to play in the background to this idea but I'll let you guys and girls decide which song you think would better suit this video. Personally for me, it has to be Honest Eyes from Black Tide (Street Fighter X Tekken).
Uncharted Territory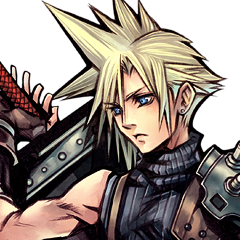 Registered: 07/19/2012
Offline
1540 posts
Re: Playstation All Stars Intro Video Idea
Aug 22, 2012
Re: Playstation All Stars Intro Video Idea
Aug 22, 2012
---

feldspar831 wrote:
Haha great idea! And honest eyes is a great song. But why's Kevin butler evil?

---
I only put Kevin Butler being evil because lots of people want him as the boss of this game or the mastermind of the whole tournament. =)
Uncharted Territory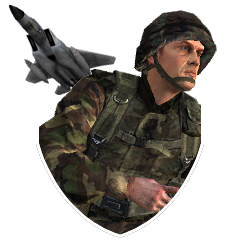 Registered: 06/09/2012
Offline
1535 posts
Re: Playstation All Stars Intro Video Idea
Aug 22, 2012
---

MaxP-S3 wrote:


Very interesting. Though it wouldn't make much sense having two Coles doing two different things at the same time...just sayin'.
Otherwise, this is very cool

---
I understand what your saying
The only reason I put 2 coles in is because apparently they are going to be 2 seperate characters.
Uncharted Territory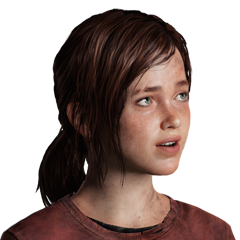 Registered: 07/16/2012
Offline
1921 posts
Re: Playstation All Stars Intro Video Idea
Aug 22, 2012
This is win.
---

feldspar831 wrote:
Haha great idea! And honest eyes is a great song. But why's Kevin butler evil?

---
I expect him to break the 4th wall; he just joined the side with less people.