Reply
Topic Options
Mark Topic as New

Mark Topic as Read

Float this Topic for Current User

Bookmark

Subscribe
Highlighted
Re: Playstation All-Stars Demo Locations
---

Rammel29 wrote:
Cool stuff John I may have got to play maybe 12 or so matches enough time to get somewhat familiar with Jak since I used him the most. Good that you had a crowd I only got to play against the CPU since I happened to me at the Mall in the middle of the week, I am pretty sure this weekend I could expect much more people being there since that Mall gets super crowded.

---
12 matches at 3 minutes each? See you were there for more than 30minutes playing hahahaha. Its definitely got that "...just one more match" feel going. Especially with another player joining you.
Im actually going back with a couple more friends today to go let them try it out since a lot of them havent been able to get their hands on it yet.
And yeah Jak is definitely a good character right out of the gate. What I'm most excited about All Stars is the potential to get your friends into it and have them get good with you. Im somewhat big into fighting games but because of their learning curve its incredibly difficult to get a friend to put as much time and effort as you in order to get decent. So matches usually end with you winning by a landslide and them not wanting to play anymore.
With PSASBR it just feels so much more accessible. An easy to pick up yet difficult to master kind of game. This mixed with the "...just one more match" factor is going to create a whole bunch of friends who want to play and get good.
Ahhh so much potential!!!
Add me, I'm new here!
Re: Playstation All-Stars Demo Locations
I've called two GameStops and it sounds like they don't know what the phrase "demo in your store means", they just tell me it comes out in November.
Re: Playstation All-Stars Demo Locations
Re: Playstation All-Stars Demo Locations
frogmanlego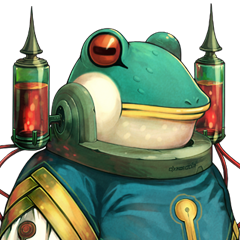 Offline
Re: Playstation All-Stars Demo Locations
---

wobbleSPLAT wrote:
I went to the galleria near me and no luck, I did get Lbp vita though!

---
You got it Early XD GS broek the embargo , im expecing a HUGE lawsuit from sony around this week