Reply
Topic Options
Mark Topic as New

Mark Topic as Read

Float this Topic for Current User

Bookmark

Subscribe
Highlighted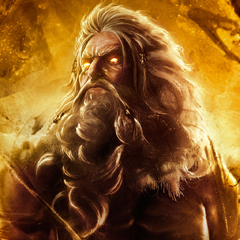 Offline
Re: Playstation All-Stars Demo Locations
Re: Playstation All-Stars Demo Locations
Rammel29 wrote:
---
Awesome what did you think of the other characters, I got to play it in Mall of America but not as long as two hours, I wished I had the much more time to play it that day.
---
Yeah we really kinda seemed like we hogged the demo station but we made sure to give up the controller to anyone who wanted to play.
Having been in the beta and my main being Parappa I've got to say he seems much slower but maybe that's just me being rusty from the beta being down.
The other three characters were Kratos, Big Daddy and Jak as already stated. I played a good amount with each of the new characters, not so much Kratos as he was in the beta.
Big Daddy feels suuuuper slow as compared to Parrappa's high mobility. So you'll be using his charge attack a lot (which is forward+ Triangle if I remember correctly) to get around the maps quicker. I mainly used his AOE drill smash to rack up AP with him as using his plasmids (which are all mapped to circle) didnt seem to do me much good in the FFA but that's just because I need more time with him. His supers are good but his level 2 is really where its at imo as if you wait for the other players to clump up and then pop your lvl2 you'll be able to wipe the screen and then get maybe 1-2 more kills after they respawn. Definitely a character I'm going to need more time with.
Jak on the other hand felt familiar. Once I had all his moves more or less memorized it was pretty easy to pop in and out between using his arsenal of guns along with his melee moves and even creating small combos using both on the fly. No crazy juggling combos but simple stuff. All of Jak's supers are good too. I found myself not really using his level 2 much but my friend, who ended up maining him a majority of the time, was landing 2-3 kills constantly with Jak's lvl2. Its got some nasty range on it...
Overall it just felt good to be playing the game again and even better to have a friend playing PSASBR with me for the first time.I'm even more pumped for this game than I was before playing the beta.
Add me, I'm new here!
Re: Playstation All-Stars Demo Locations
Re: Playstation All-Stars Demo Locations
---

KingHuevos wrote:
Hey, the gamestop in the Redlands... why do they have it there? Can you ask the manager why? I am curious.

---
Yeah sure I guess I could. I kind of assumed it was because the location of the Gamestop. Its at a big open shopping center. Not as big as the Mall of America but I'm guessing more "popular" Gamestops might have gotten priority on the demo.
Add me, I'm new here!
Re: Playstation All-Stars Demo Locations
Cool stuff John I may have got to play maybe 12 or so matches enough time to get somewhat familiar with Jak since I used him the most. Good that you had a crowd I only got to play against the CPU since I happened to me at the Mall in the middle of the week, I am pretty sure this weekend I could expect much more people being there since that Mall gets super crowded.