Reply
Topic Options
Mark Topic as New

Mark Topic as Read

Float this Topic for Current User

Bookmark

Subscribe
Highlighted
Playsation All-Stars Rap Battle Royale! Kratos Vs. Dante! (By Goopking)
[ Edited ]
18 replies 881 views Edited Sep 14, 2012
These were 100% made by Goopking at PSASBR Wiki, so don't give me credit.
PLAYSTATION ALL-STARS RAP BATTLE ROYALE
KRATOS
VS
DANTE
BEGIN!
I am Kratos, mortal!
Prepare to die!
The gods look down upon you.
It's not hard to see why!
You're an emo little baby
With a tiny little sword.
The only thing you've ever won
Was the "Goth of the Year" award!
You look like you're wearing lipstick
And eyeshadow too!
Even the goddess Aphrodite
Is more masculine than you.
What's wrong, Don'te?
Can't take it anymore?
I'm going to win this battle
Cause' I'm the God of Rap War!
Who're you calling "mortal"?
I'm half human and half demon.
So just give up, you barbarian
Before you get me steamin'.
Look at your tattoos.
You must be a punk.
You call that a weapon? (points to the Blade of Olympus)
I call it a piece of junk.
You run around in sandals
With a Chumlee goatee.
There's no way in heaven
That you're stronger than me.
Chicks dig my new look.
You're looking pretty hurt.
You're calling ME a girl?
YOU ONLY WEAR A SKIRT!
Ha! How cute?
The baby's acting tough.
I hope you brought some Band-Aids
Cause' I like playing rough.
I'll rip off both your arms;
**bleep** games!
SPARTANS, ATTACK!
(The beat stops. Hundreds of Spartan soldiers appears and mob Dante, covering him completely. Suddenly, there's an explosion. Dante kills the soldiers by transforming into his Devil Trigger form.)
Dante:
Devil Trigger form, GO!
I've got something to tell you.
You're such a giant sissy,
Even Nariko wants to kill you!
You blamed it on the gods
When you killed your wife and daughter.
With that scar on your face,
You're like a caveman Harry Potter.
WHO WON?
WHO'S NEXT?
YOU DECIDE!
PLAYSTATION ALL-STARS RAP BATTLE ROYALE!
_______________________________________________________________
Playstation All-Stars Wiki! All the info you need on this game!
http://playstationallstarsbattleroyale.wikia.com
Uncharted Territory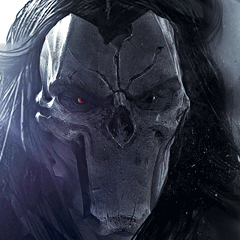 Registered: 08/01/2012
Offline
1384 posts
Re: Playsation All-Stars Rap Battle Royale! Kratos Vs. Dante! (By Goopking)
[ Edited ]
Sep 14, 2012
LMFAO, dude kudos to you this is hilarious
do sly vs ratchet next
[URL=http://s854.photobucket.com/user/princedastankeizon/media/princeofpersiasig_zpsebd22603.png.html][IMG]http://i854.photobucket.com/albums/ab102/princedastankeizon/princeofpersiasig_zpsebd22603.png[/IMG][/URL]
prince of Persia moveset: http://community.us.playstation.com/t5/PlayStation-All-Stars-Battle/Prince-of-Persia-in-all-stars/m-p/38273897#M125640
Treasure Hunter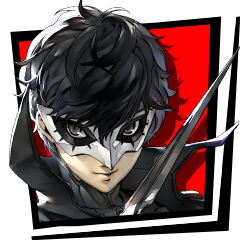 Registered: 09/09/2012
Offline
7453 posts
Re: Playsation All-Stars Rap Battle Royale! Kratos Vs. Dante! (By Goopking)
[ Edited ]
Sep 14, 2012
Treasure Hunter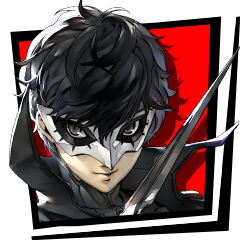 Registered: 09/09/2012
Offline
7453 posts
Re: Playsation All-Stars Rap Battle Royale! Kratos Vs. Dante! (By Goopking)
Sep 14, 2012
ElevenCarrot11
I Only Post Everything

Registered: 08/31/2012
Offline
977 posts
Uncharted Territory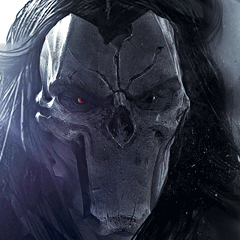 Registered: 08/01/2012
Offline
1384 posts
Re: Playsation All-Stars Rap Battle Royale! Kratos Vs. Dante! (By Goopking)
Sep 14, 2012
THIS GUY WON
[URL=http://s854.photobucket.com/user/princedastankeizon/media/princeofpersiasig_zpsebd22603.png.html][IMG]http://i854.photobucket.com/albums/ab102/princedastankeizon/princeofpersiasig_zpsebd22603.png[/IMG][/URL]
prince of Persia moveset: http://community.us.playstation.com/t5/PlayStation-All-Stars-Battle/Prince-of-Persia-in-all-stars/m-p/38273897#M125640